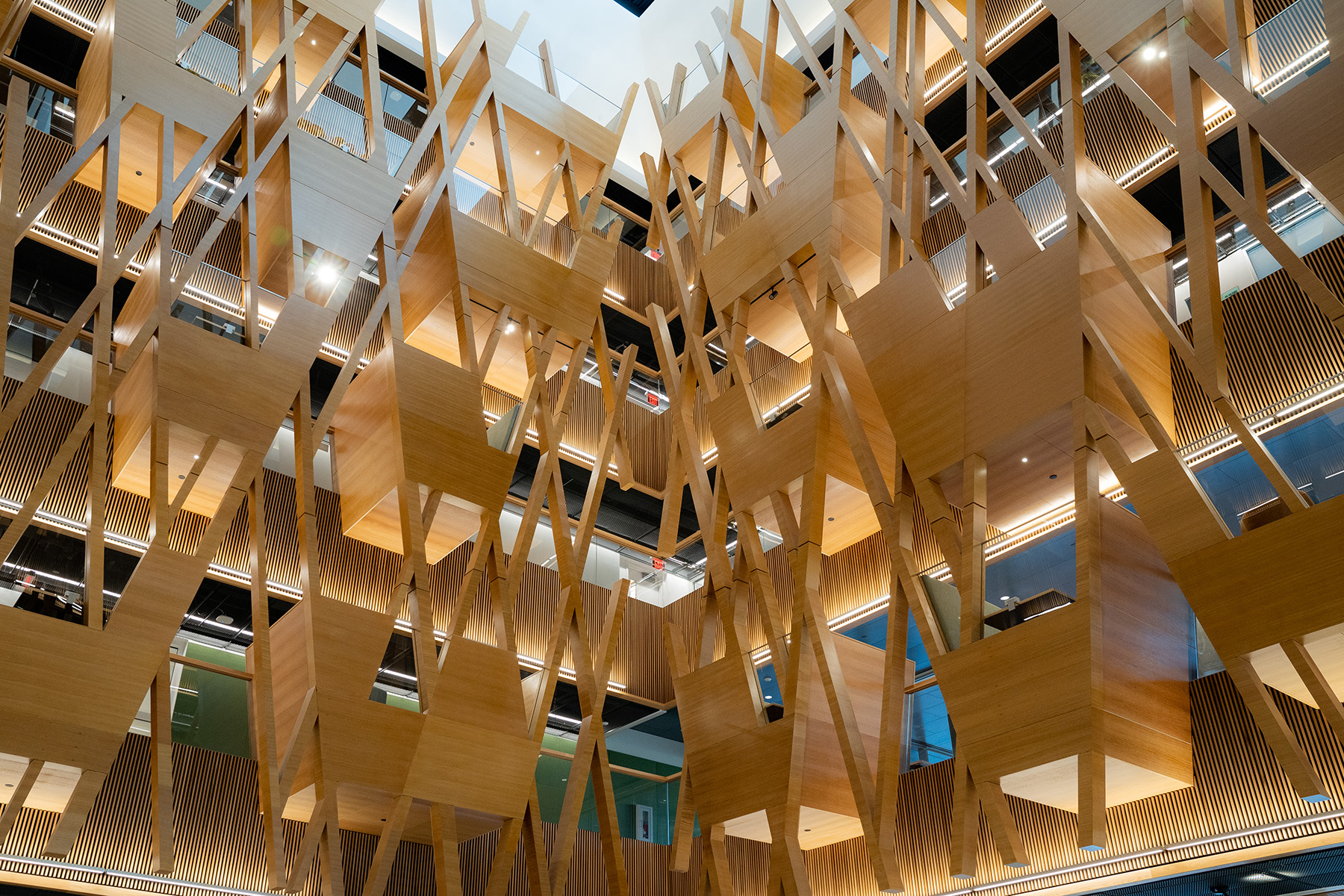 Image Courtesy: Images Courtesy the University of South Florida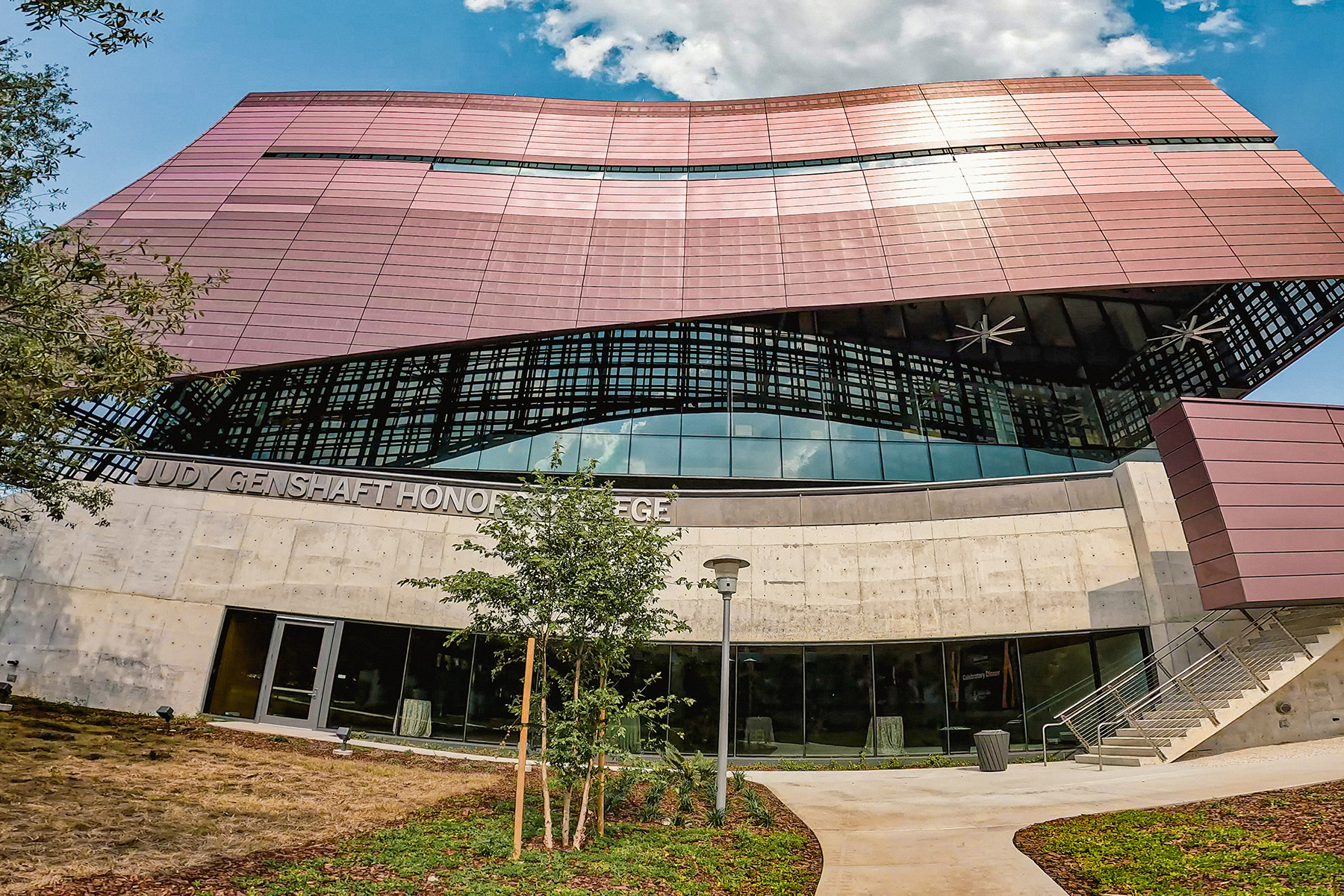 Image Courtesy: Images Courtesy the University of South Florida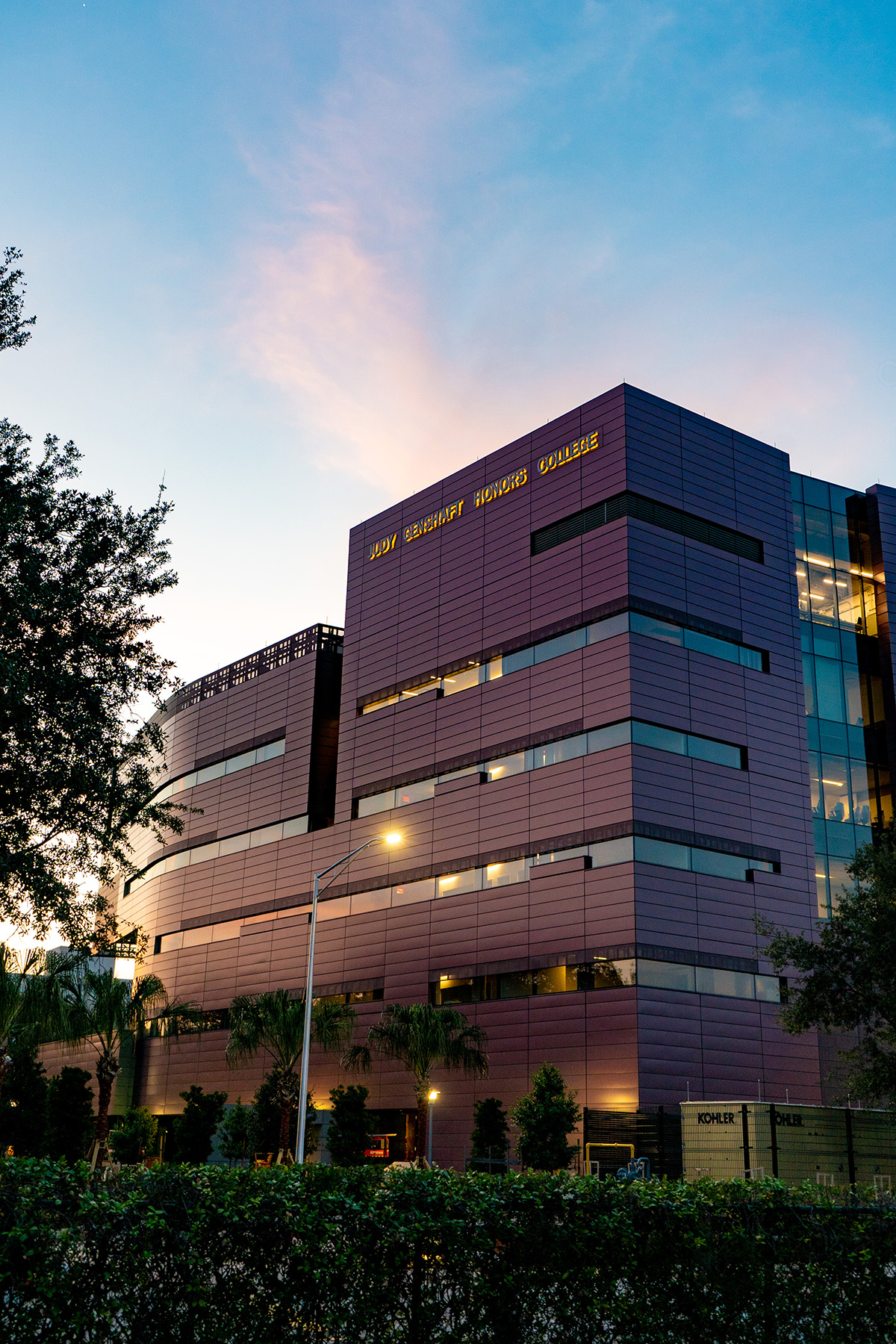 Image Courtesy: Images Courtesy the University of South Florida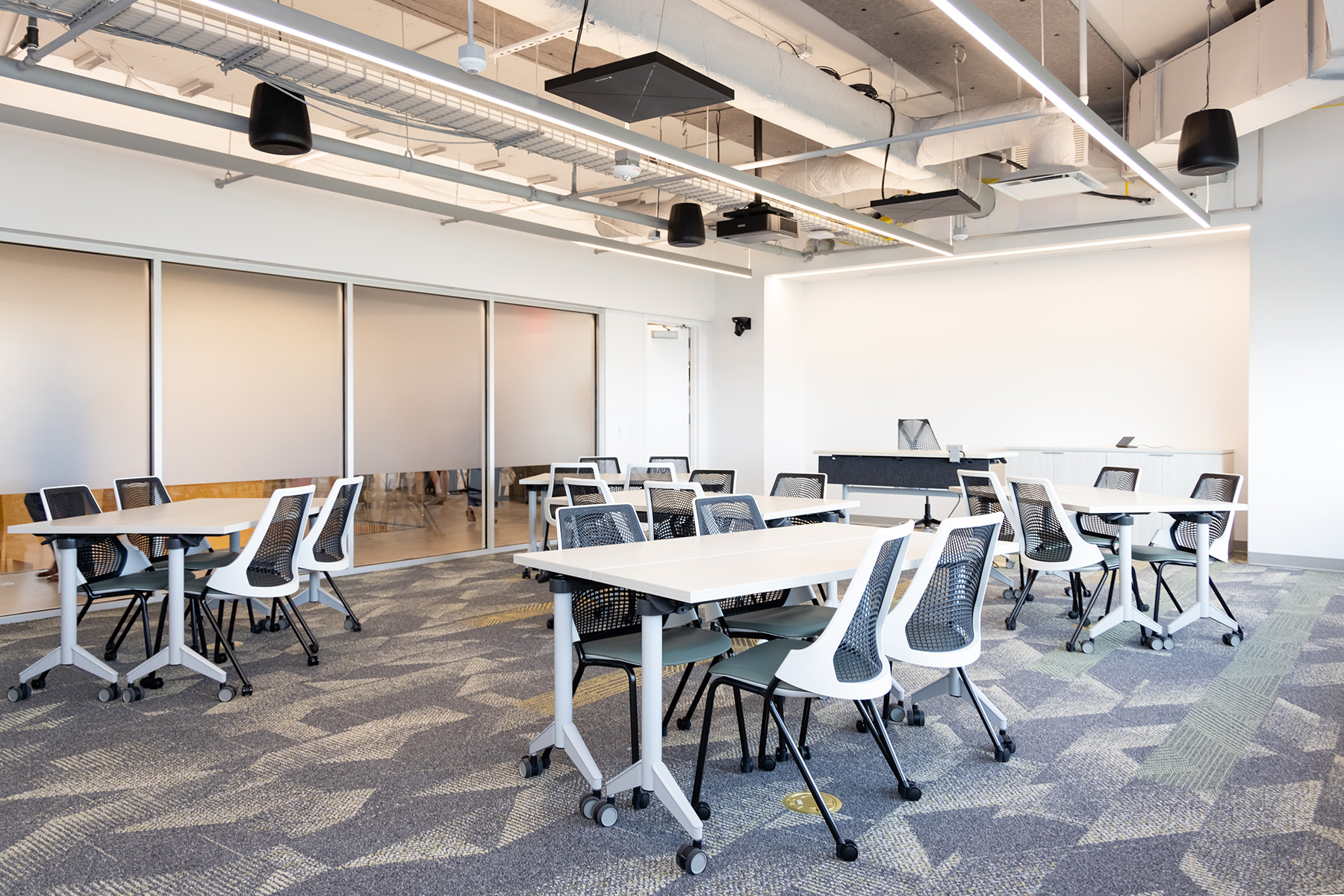 Image Courtesy: Images Courtesy the University of South Florida
Overview
Named after a former USF President, the USF Judy Genshaft Honors College is a centralized space for faculty to interact with students more naturally, increase the collaboration that enhances the Honors College experience and expand the Honors students' academic opportunities.
This five-story building is the newest addition to USF's main campus. It includes 10 classrooms, a 150-person event space, faculty and administrative offices, collaborative study areas, a café, an amphitheater and an atrium that extends through all five stories.
Features
One of the building's unique features is its food and culture studio where students learn about global issues and diverse cultures through food preparation and cooking. Another notable feature is the use of adaptable furniture throughout the building, which allows faculty and students to customize the learning environment to foster collaboration and innovation.
Targeting LEED Silver certification, the Honors College has several sustainability elements. Building systems include a dedicated outside air system with an enthalpy wheel to recover energy, reducing energy consumption for cooling in the summer and heating in the winter. High-efficiency condensing boilers provide heat hot water for space heating and an existing campus loop provides chilled water throughout the building.