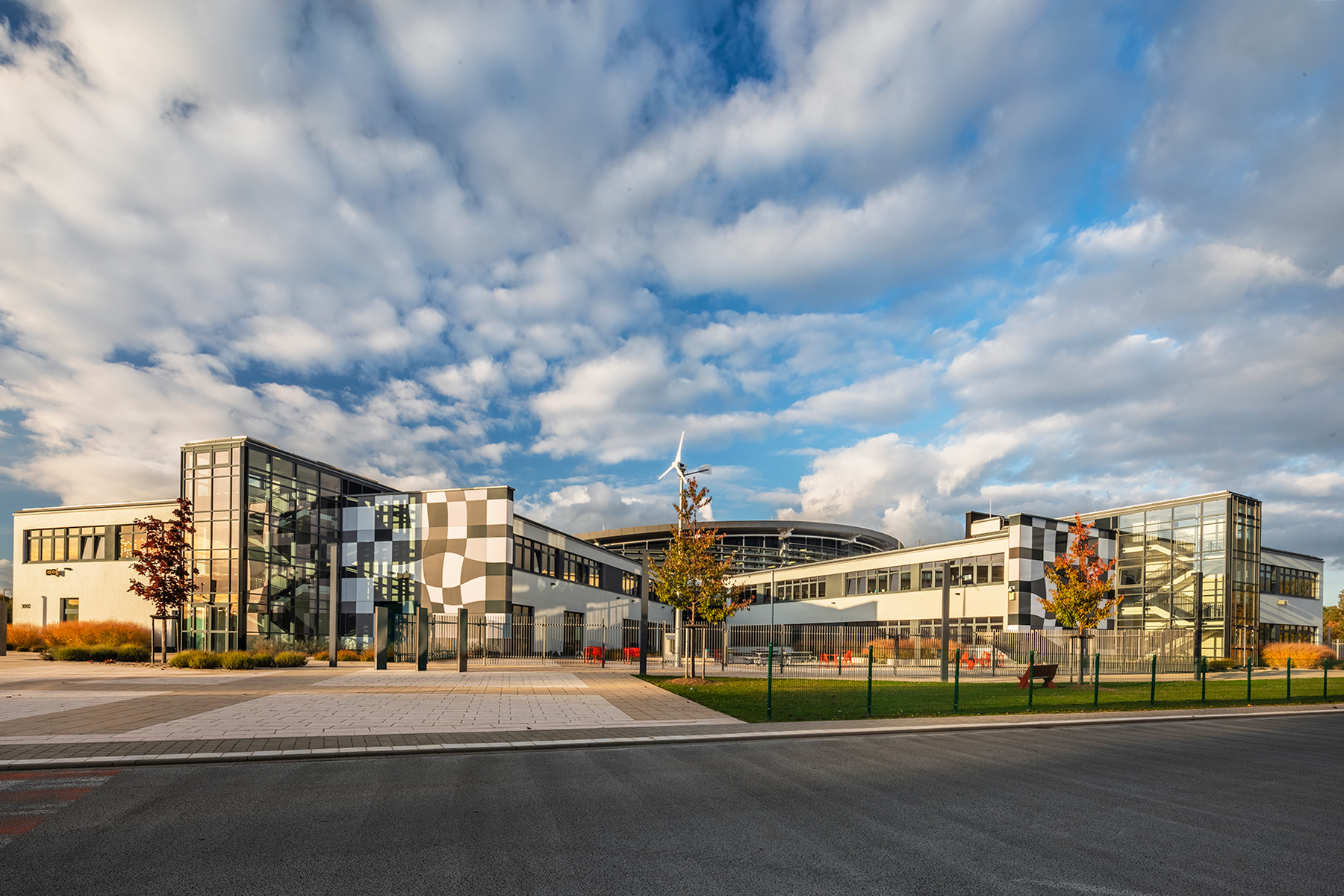 Image Courtesy: Image Courtesy of Chad Baumer Photography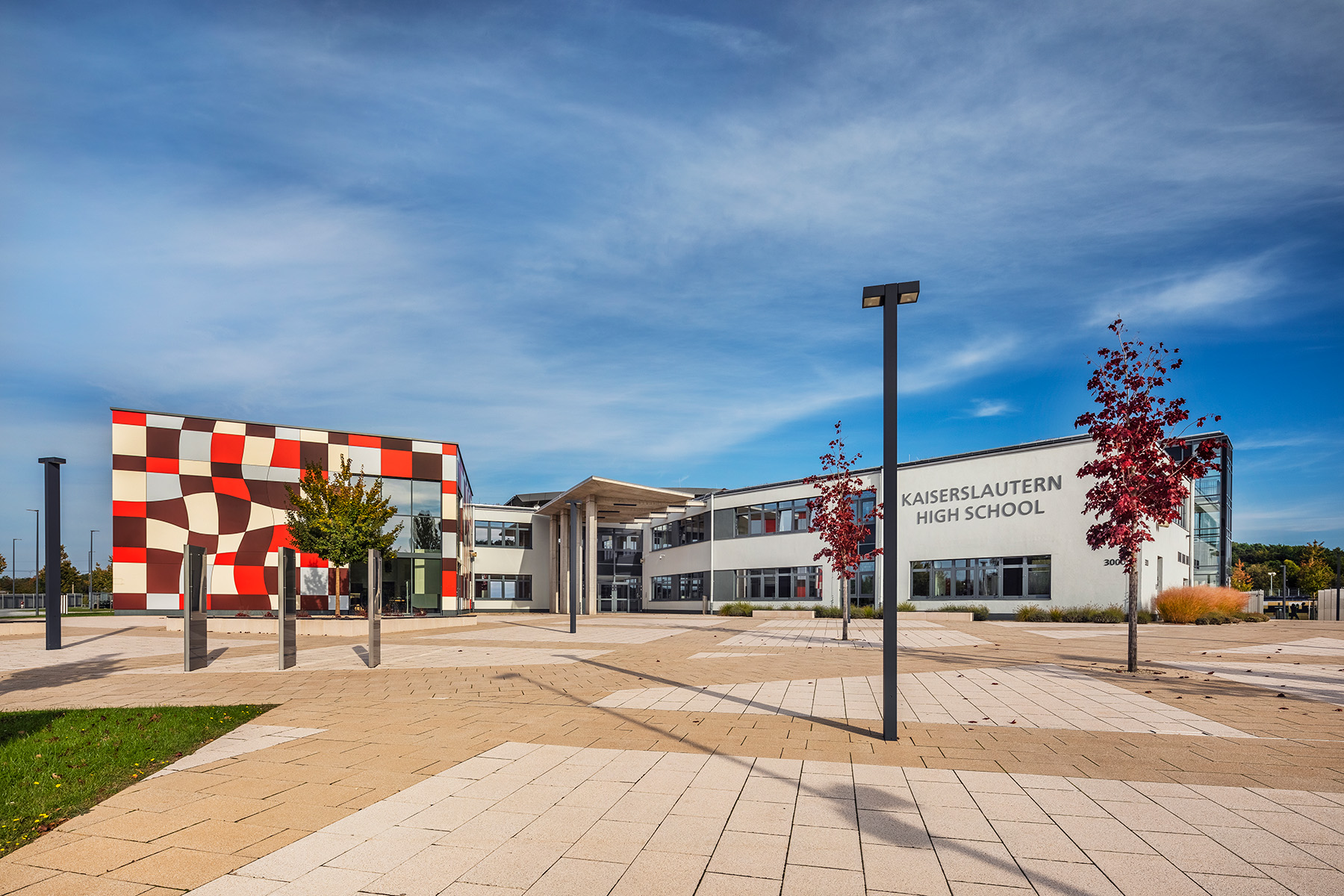 Image Courtesy: Image Courtesy of Chad Baumer Photography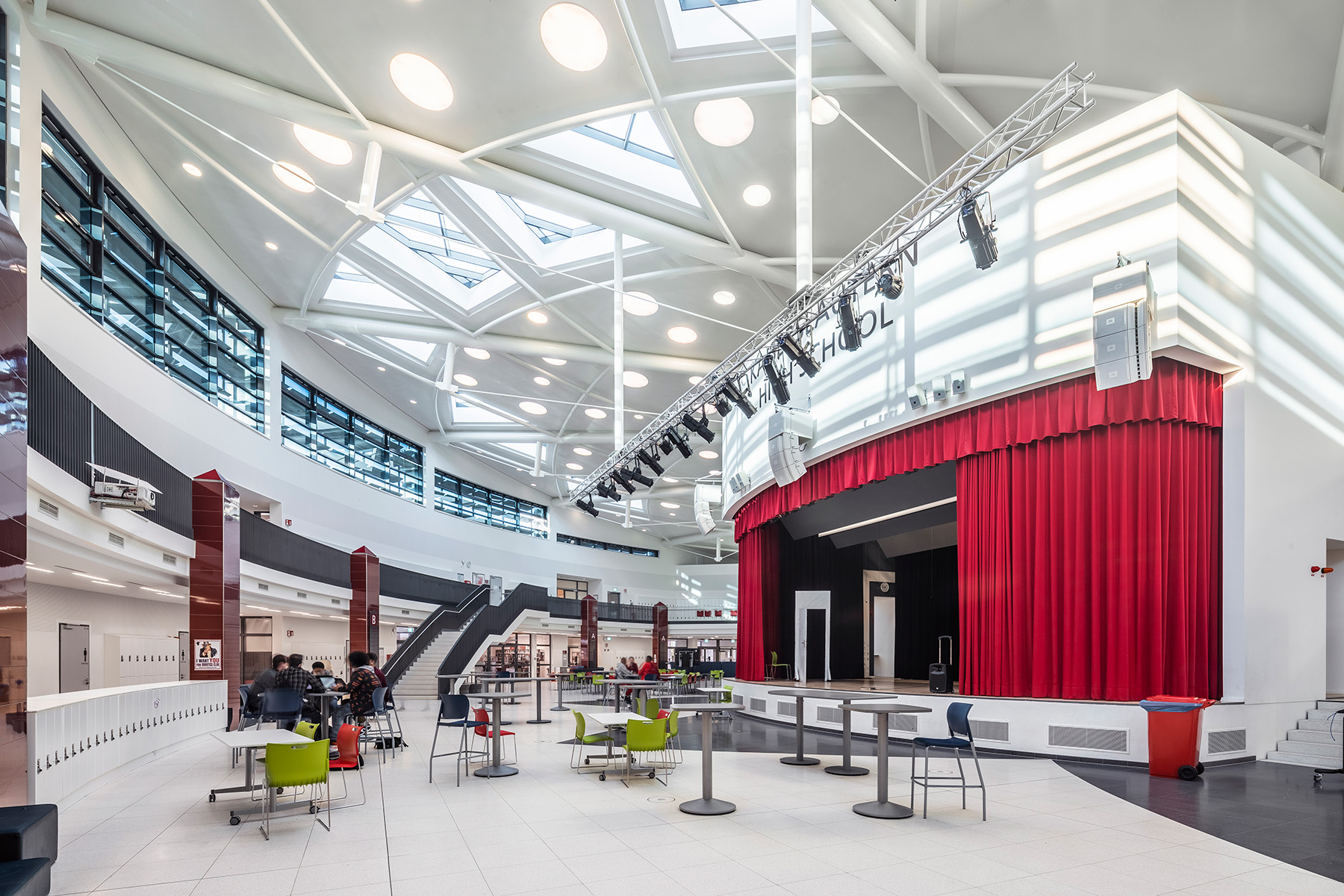 Image Courtesy: Image Courtesy of Chad Baumer Photography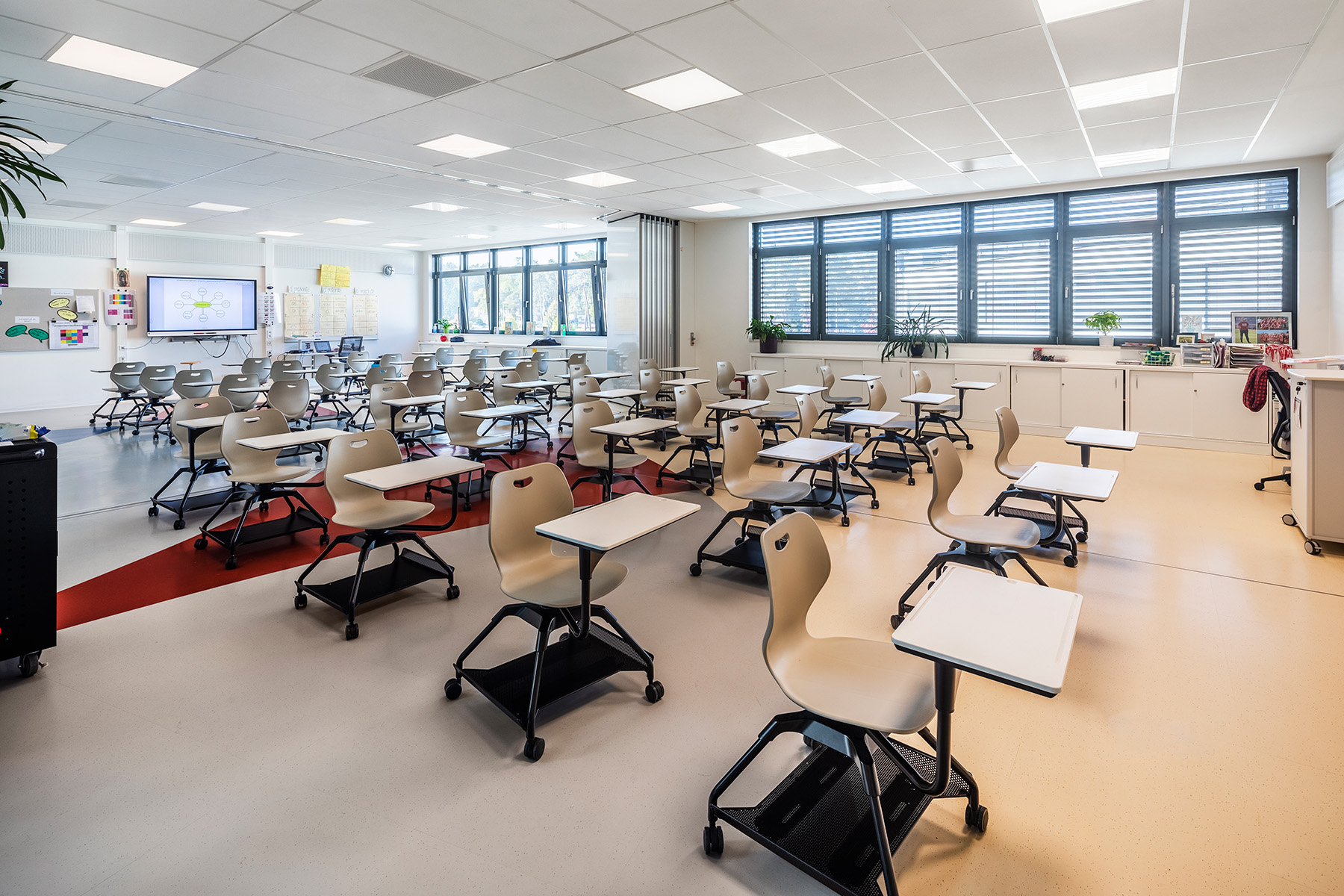 Image Courtesy: Image Courtesy of Chad Baumer Photography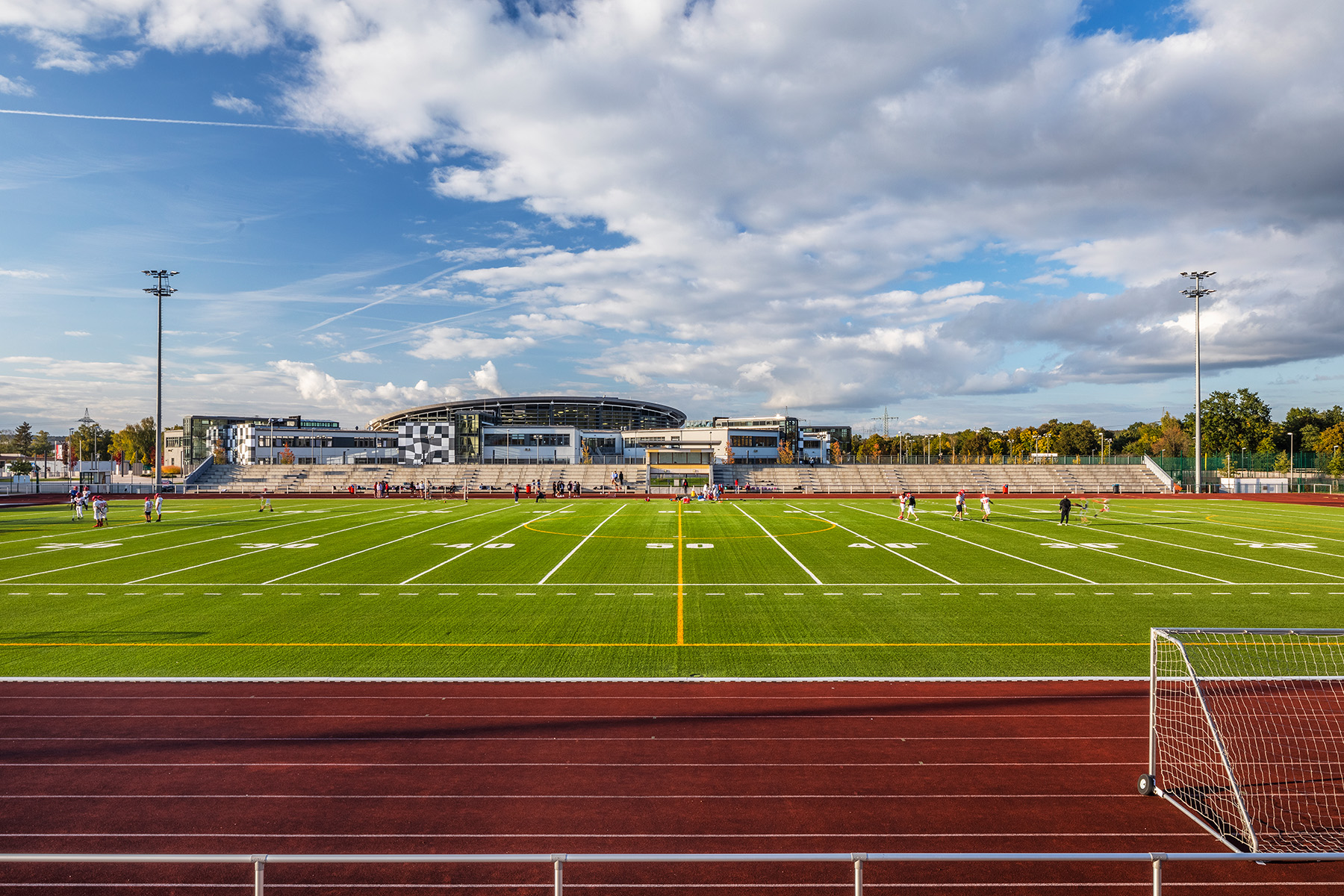 Image Courtesy: Image Courtesy of Chad Baumer Photography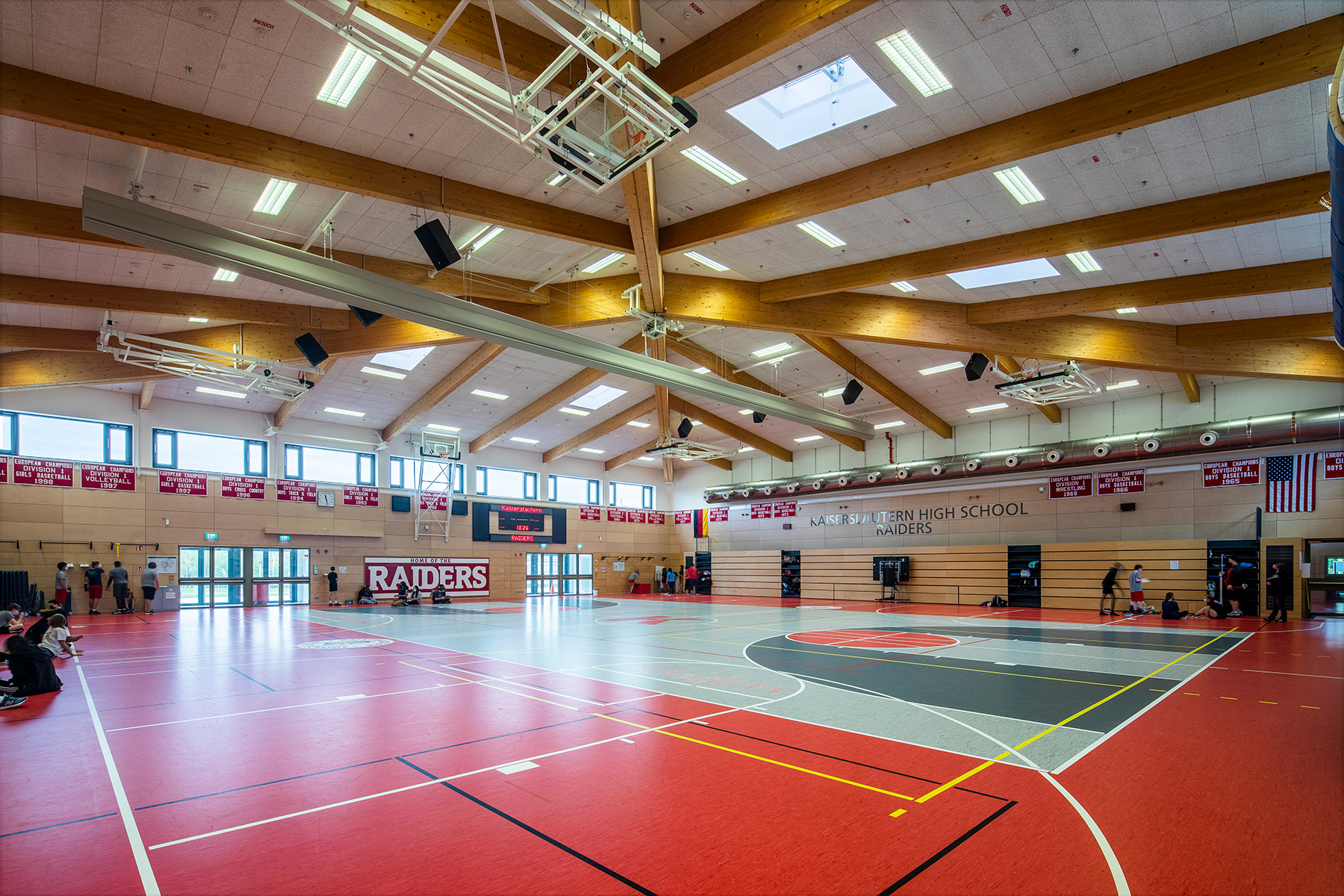 Image Courtesy: Image Courtesy of Chad Baumer Photography
Overview
Under a design IDIQ contract with DoDEA, managed through the Corps of Engineers Norfolk office, TLC provided engineering, energy modeling, and design services for a new school to replace the existing Kaiserslautern High School.
The design team conducted a multi-day charette to kick off the design effort and subsequently developed an advanced schematic design. Under agreement with the German government, the U.S.-based team remained engaged for periodic reviews of the design as it was developed by a German-led design team, to assure the final product complied with DoDEA 21st Century standards, USCOE standards, and EPACT and EISA requirements for energy efficiency. The German architectural firm, The Dorsch Gruppe, developed the final design.
Four of the wings are instructional spaces, with the core housing the cafeteria and auditorium.  The final wing houses the gymnasium.  Each instructional wing has 'neighborhoods' instead of structured classrooms to support DODEA's emphasis on 21st-century learning, which includes distance learning.
Part of a sweeping overhaul of DODEA schools in Europe totaling $1.7 billion, the new high school is designed for 850 students and provides interactive, high-tech classrooms and labs, a multipurpose dining facility, administration offices, music suites, an art classroom, science and flex labs, career and technical education labs, JROTC facilities, a technology service center, culinary arts, counseling, and administration offices, along with a gymnasium.  A  sustainable "living wall" is incorporated into the design as an energy demonstration project.
Features
The project is registered for LEED for Schools 2009, targeting Silver certification.