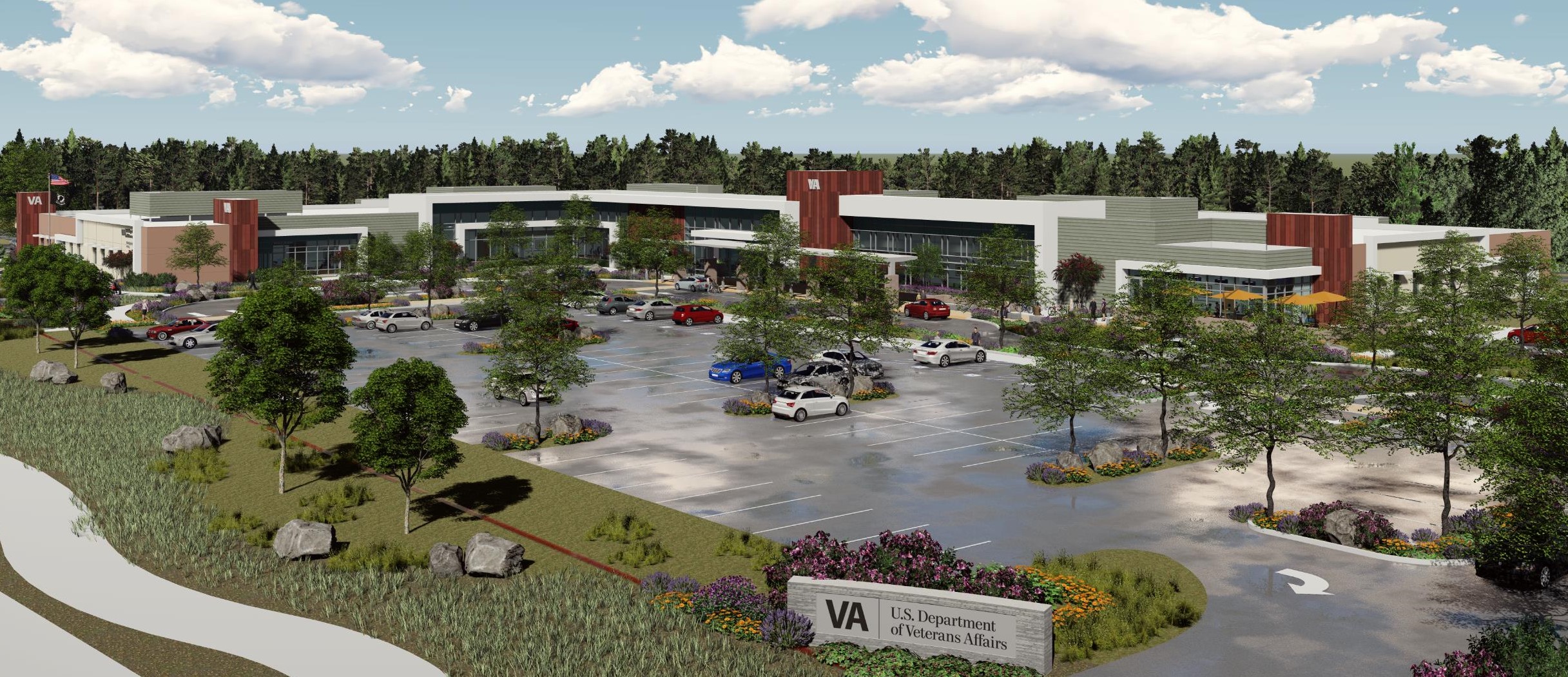 Image Courtesy: SASD / NM&R
Overview
The Veterans Health Administration (VHA) serves more than nine million enrolled veterans annually, providing care at 1,255 facilities, including 170 VA medical centers and 1,074 VHA outpatient clinics. In an effort to provide increasing access for Veterans across the country, the U.S. Department of Veteran Affairs secured leases on several new and replacement facilities, including a location in Redding California, as part of a six-property, $373 million portfolio.
Features
The new, two-story clinic houses an additional 30,000 square feet to accommodate growth in primary care, mental health and additional telemedicine rooms for new specialty services including allergy and immunology, nephrology and rheumatology. Thoughtful design includes 520 surface parking spaces to accommodate staff and visitors.
The state-of-the-art facility features an Airborne Infection Isolation room with local room pressure monitoring digital display device for the main pharmacy to monitor relative pressure between pharmacy and outside corridor. Other elements include a Reverse Osmosis Deionized  (RO / DI) purified water system, a separate NFPA 99C-Level regulated clean compressed air system, and an emergency power system serving the entire building, including the MRI trailer.
Plans for a building automation system, high-efficiency lighting, and building envelope modifications were developed in the early stages to assist in obtaining the required two Green Globes certification.