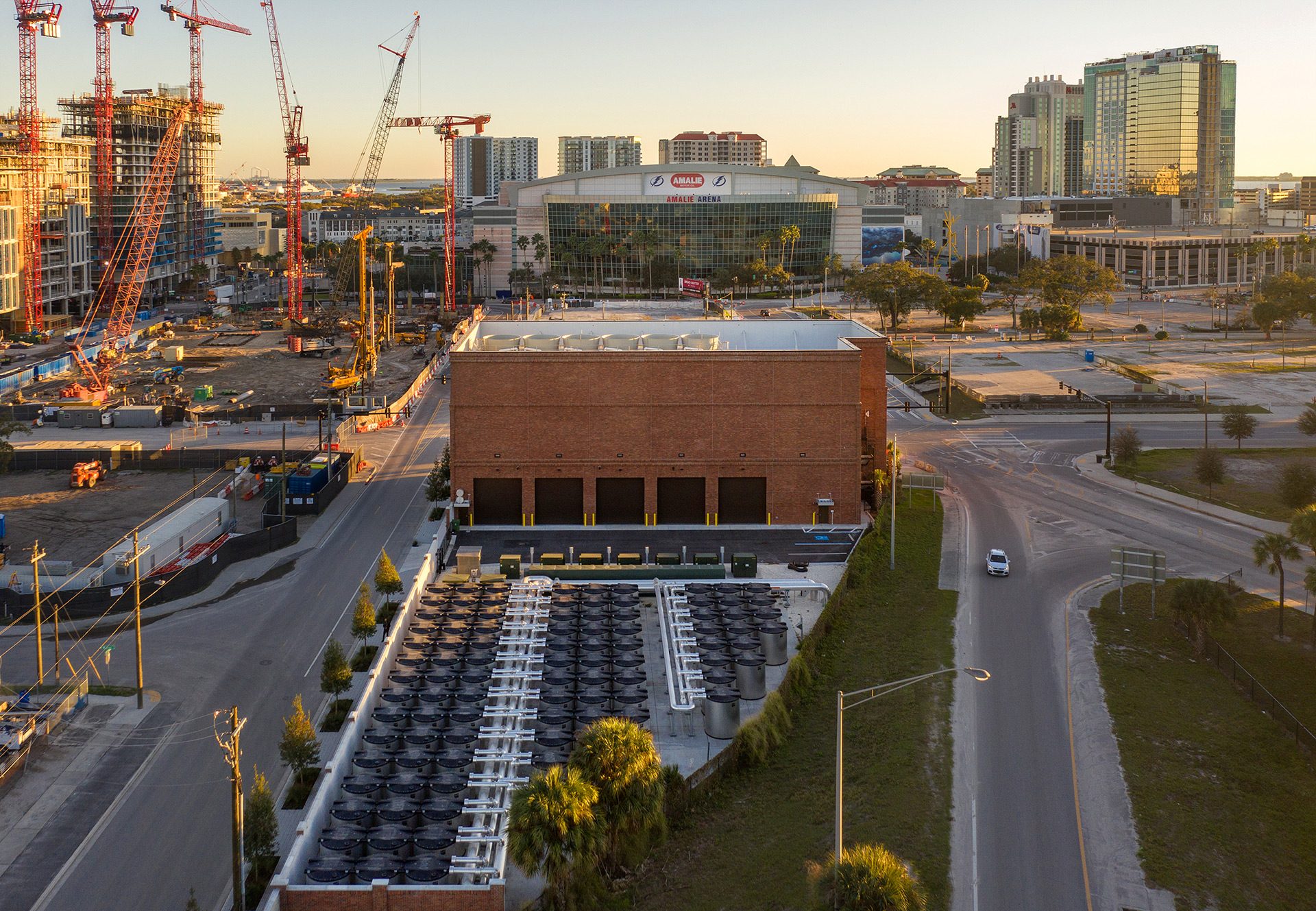 Image Courtesy: Seamus Payne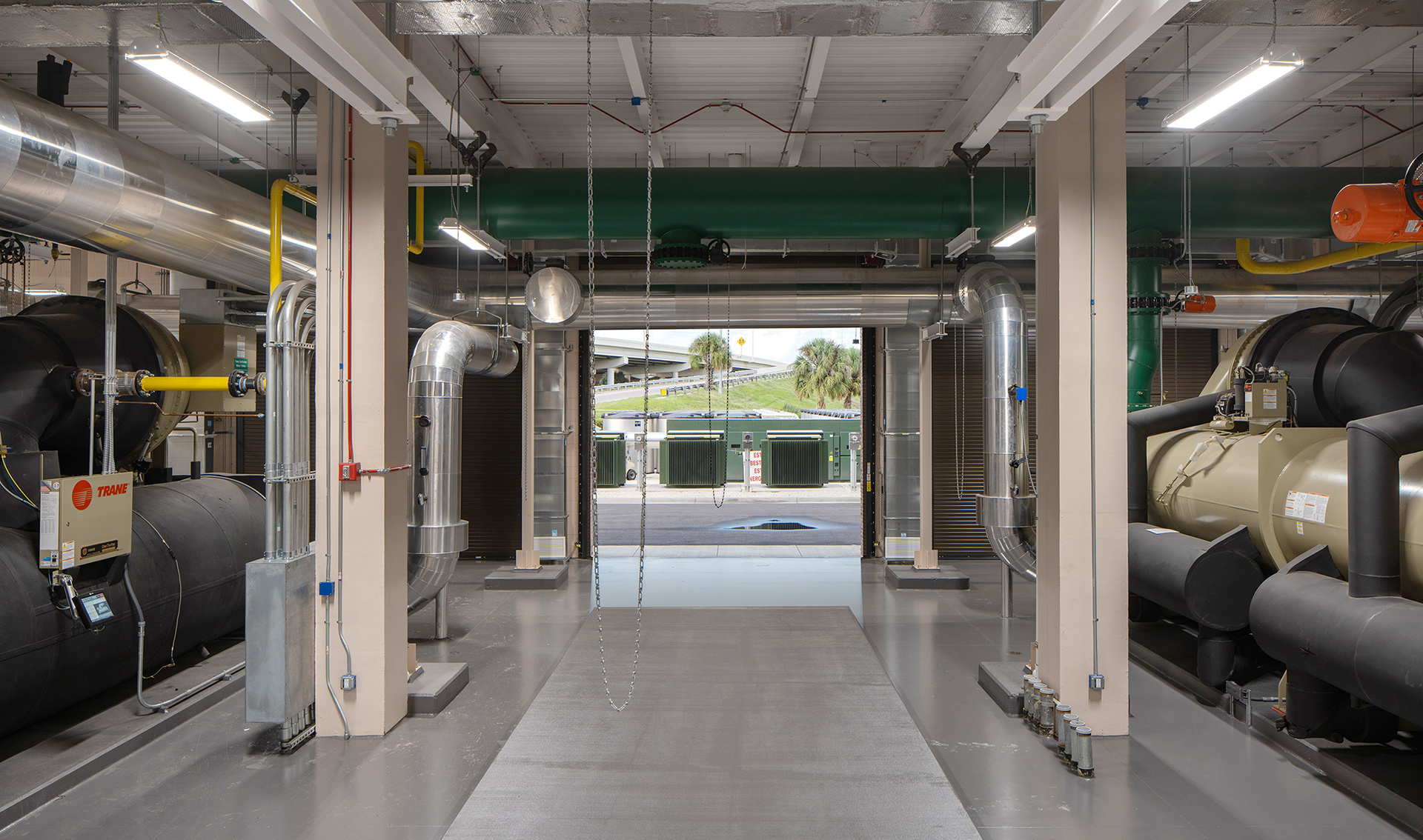 Image Courtesy: Seamus Payne
Overview
Water Street development, covering 56 acres, is a pedestrian-oriented, walkable community of residential, hospitality, educational and entertainment facilities totaling nine million square feet. Early in the planning process, to efficiently cool the properties in the development it was determined that a central chilled water plant would provide the greatest opportunity to be both environmentally and financially conscious.
A feasibility study by TLC confirmed the size of the plant, as well as options for meeting the projected demand, location and phasing. During this effort, TLC designed the site underground chilled water piping distribution system and air conditioning condensate recovery systems, which consist of a cascade type pumping system from building to building that terminates in the plant.
Features
The three-story building contains one 1,500 ice-making centrifugal chiller and two 2,500 duplex centrifugal chillers, with six 1,250 cooling towers on the roof. Space was planned for the future addition of two 2,500 chillers and three cooling towers as demand increases.
Energy modeling reveals that the plant provides cooling capacity up to 40% more efficient than a traditional approach, helping earn LEED Gold Certification. Advanced controls operate the three primary loops – chilled water, condenser water and the glycol loop, responsible for ice-making.
Benefits of centralizing the plant include more economical construction costs for the planned facilities through shared central energy plant costs, an overall reduction in size of the planned facilities, and a more productive use of space. Additionally, the varied uses of buildings in the development correlate to energy demands at differing times of the day, resulting in economical sharing.