You may have noticed that conferences and trade shows are increasing their efforts toward in-person attendance with more programs and opportunities than ever. In anticipation, we made sure we were in a position to seize the day by ordering new booth graphics and restocking promotional products well ahead of time. Now our marketing team is sharing some tips that might make preparing for these events a little easier.
When you begin planning:
Take inventory
Check the condition of displays
Understand the schedule
When checking your inventory of give-away items consider new products that have soared in popularity since the pandemic, such as hand sanitizer and stylus pens. Don't forget to check for outdated information in your collateral and graphics. Also, 6 – 8 weeks is the standard time allowance for production of these items but it would be wise to increase that time by a month or so; you can't be sure your usual vendors are still in business and that their manufacturers are operating up to speed.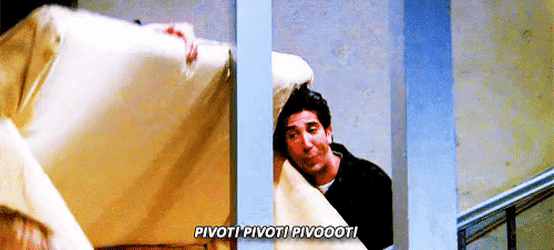 The next piece of advice is… Pivot! This term is probably right up there with "unprecedented" on your "annoying terms" list but that makes it no less relevant. Try to take advantage of the shifts in behavior since the world was forced to slow down for more than a year. For instance, you may have noticed the resurgence of the small but mighty QR code for the contactless exchange of information by restaurants, bars, and retailers. Leverage the likelihood of attendees possessing a QR code reader on their phones.
TLC's education team recently attended the annual Florida Educational Facilities Planners' Association (FEFPA) conference and put the QR codes to work, allowing conference-goers to add our experts to their contacts with the ease of a scan. The QR codes also allowed visitors to our booth to view our portfolio page by page without touching anything but their phones (see below). Check out the team in action here.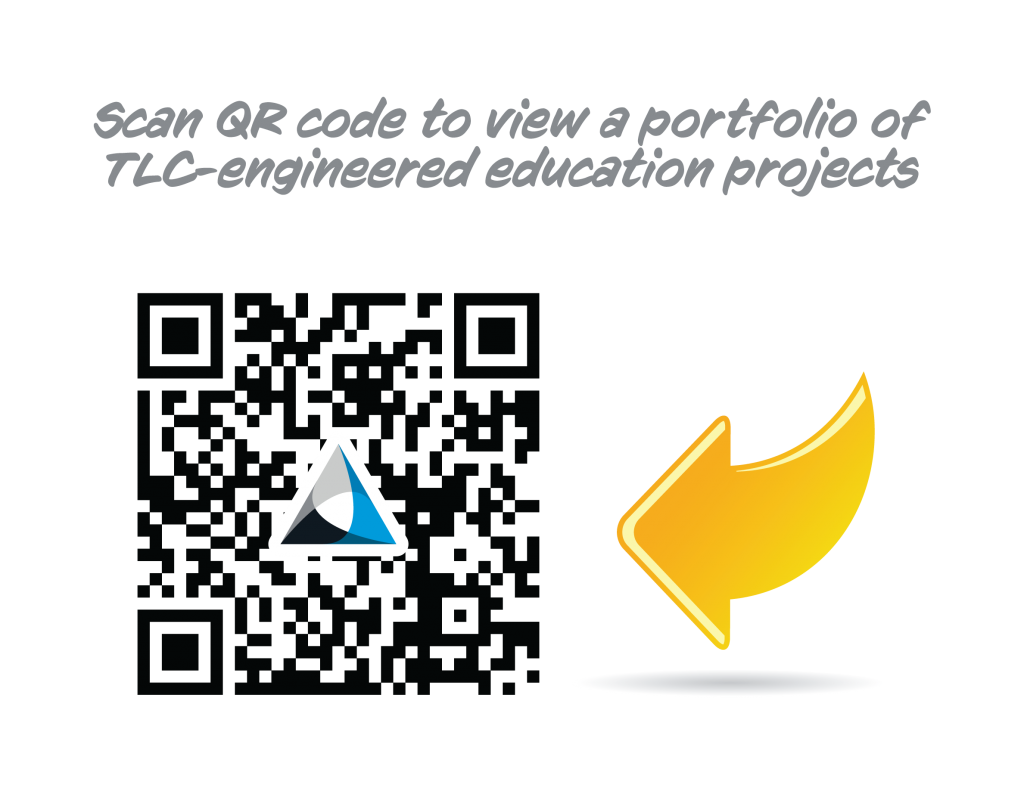 In the same vein, audience engagement is king since the explosion of virtual meetings and increase in social media browsing. Experts have pointed out that the increased dependence on technology and digital communications has provided another advantage to the savvy professional who makes a move toward more engagement efforts with games, competitions, and virtual participation. For instance, our IT team recently implemented VR technology into a booth for the Florida Airports Council (FAC) conference, allowing visitors to wear sanitized goggles to virtually tour a project. If your company doesn't have these capabilities games, surveys and drawings are another great way to engage with conference-goers.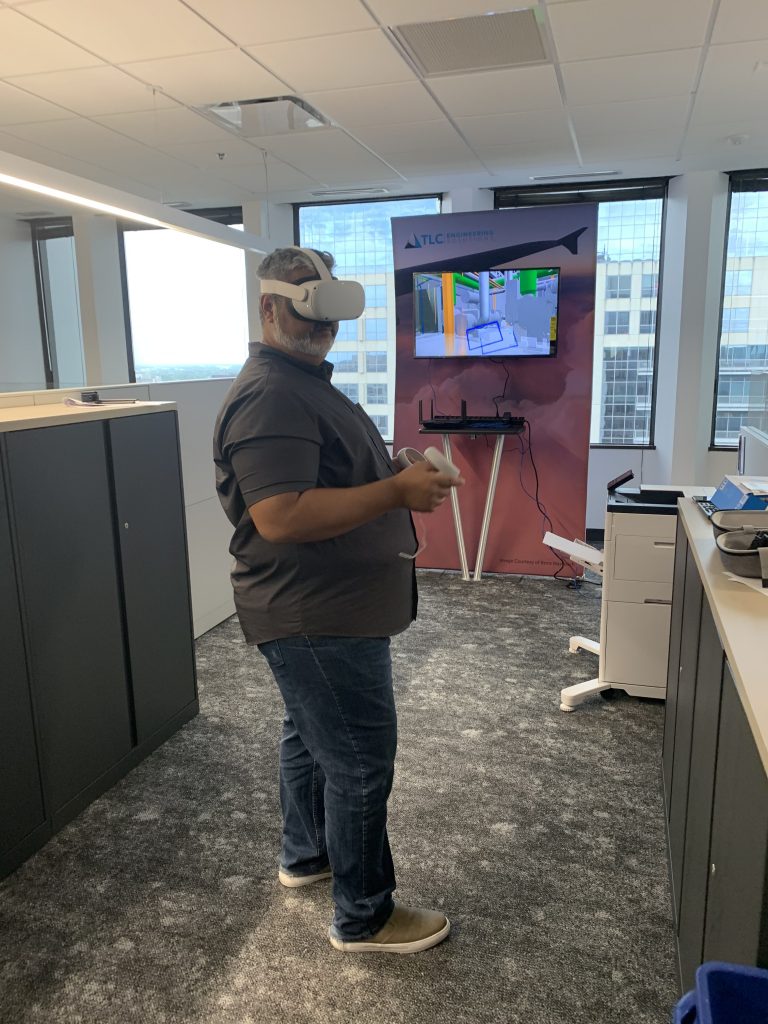 Promote, promote, promote! With the increased activity on social media, now is the time to freshen up your communications. If you have an industry leader speaking at a conference, let your audience know well ahead of time so they might attend. Exhibiting at a show? Why not snap a few fun setting-up pictures to build excitement and show your team's personality? Finally, most folks love to see themselves on their colleagues' channels. Posed photos with them can go a long way on social media.
None of these concepts are new ones, just ones rising in popularity and ripe for the picking!