After the COVID 19 pandemic shut down the world, we are excited to sponsor and attend in-person conferences and tradeshows once again. This year marks our 25th anniversary as a Florida Educational Facilities Planners Association (FEFPA) sponsor! Below you can see Managing Principal, Lawrin Ellis, PE, LEED AP, (pictured far left) accepting our honoree plaque.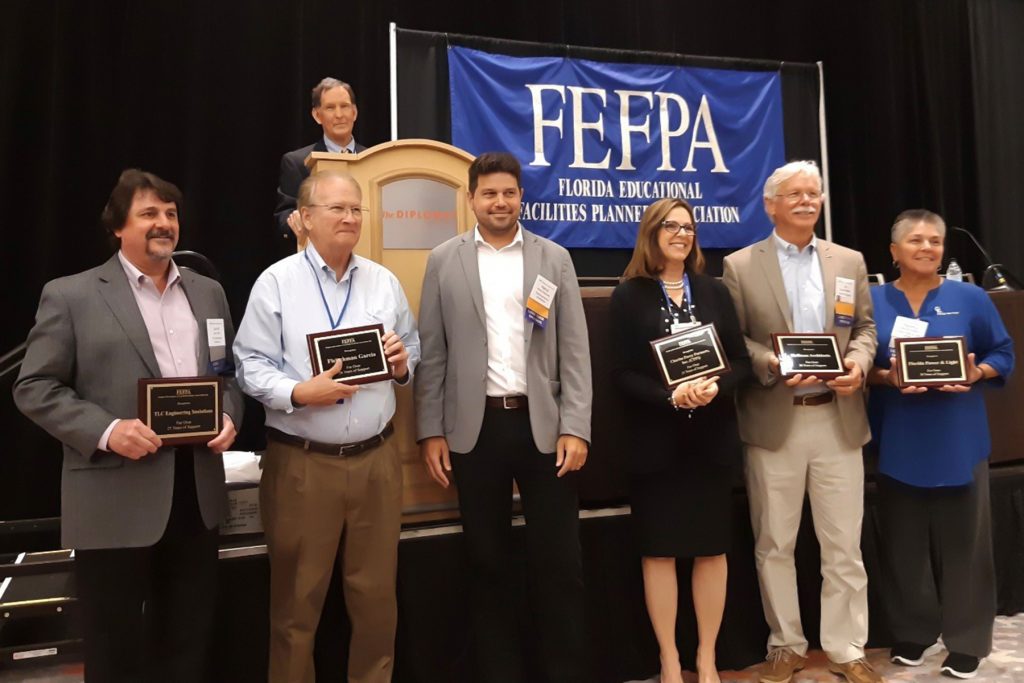 Attending in person for the FEFPA Summer 2021 Conference means we needed a booth to catch up and network with our clients and partners. TLCers Tara Bleakley and Matt Wiechart (pictured below), along with Lawrin Ellis, Gary Krueger, and Vanessa Bermudez, mingled in our booth, discussing some of TLC's award-winning K-12 and higher education projects.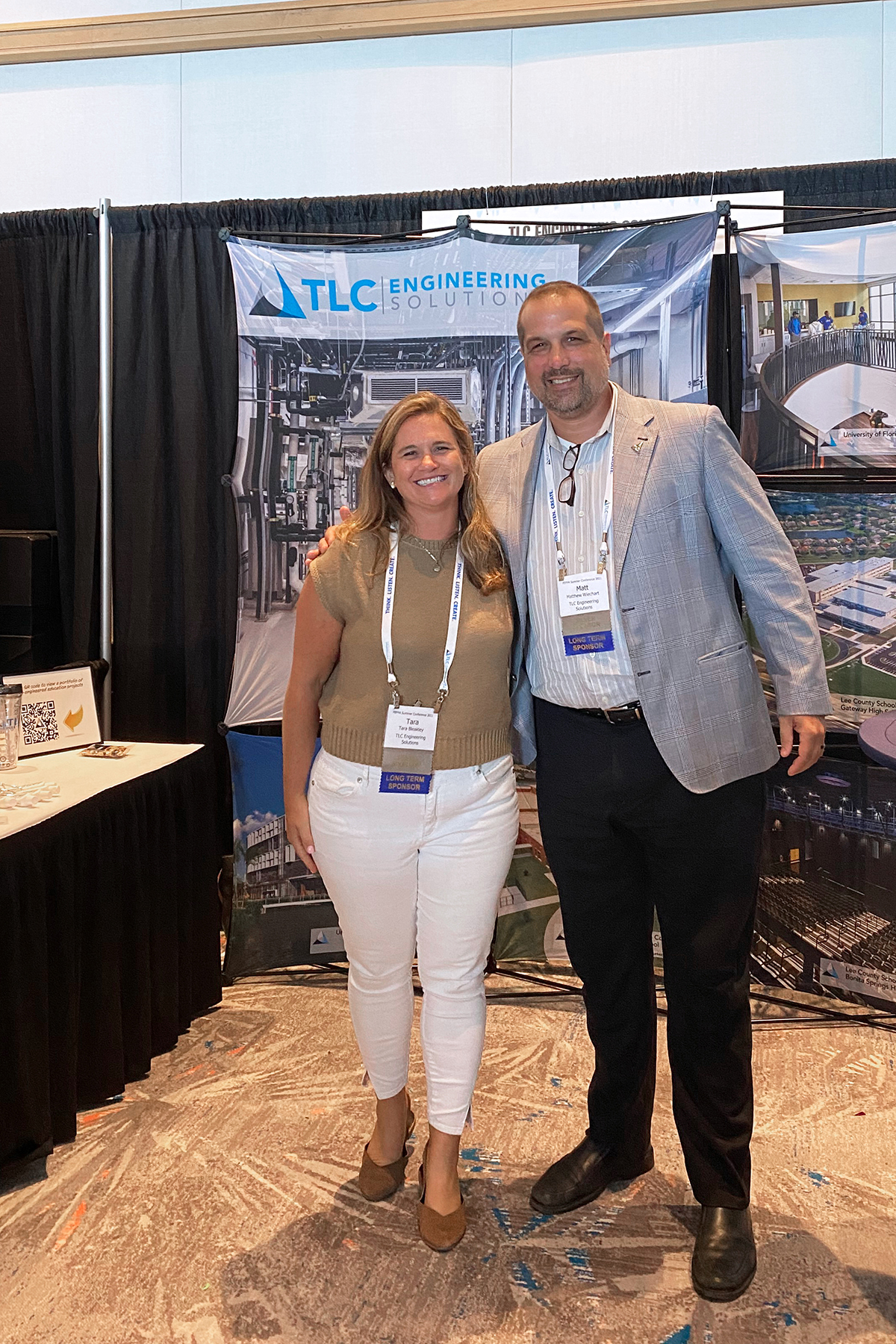 Conferences are always an excellent opportunity for our thought leaders to share their wealth of knowledge and experience with others. TLC Vice President and Executive Director, Gary Krueger, PE, LEED AP BD+C, CM, GGP, participated in the panel discussion, Fixing an Icon: The UF Architecture Building, which covered the challenges of modernizing an iconic building.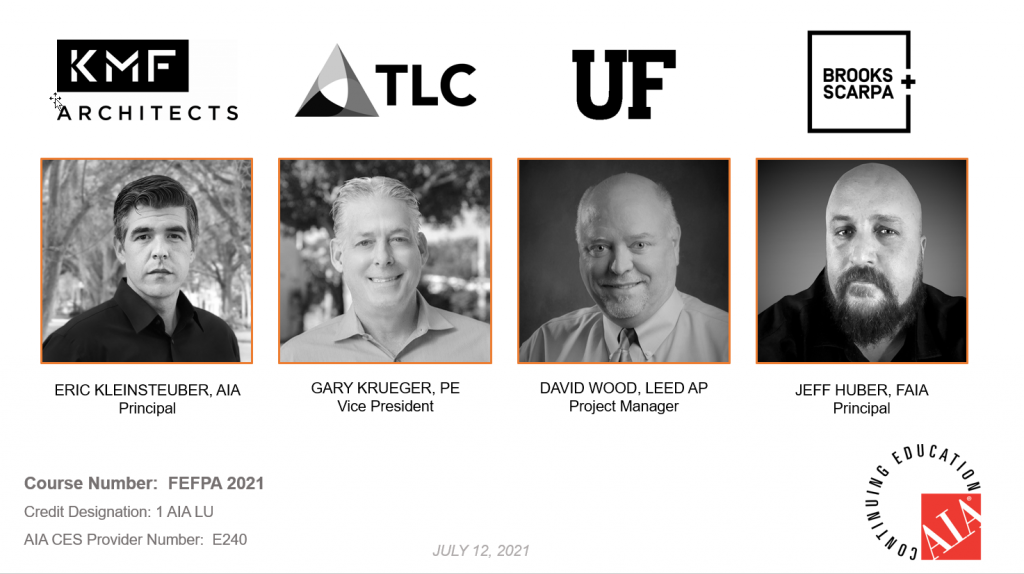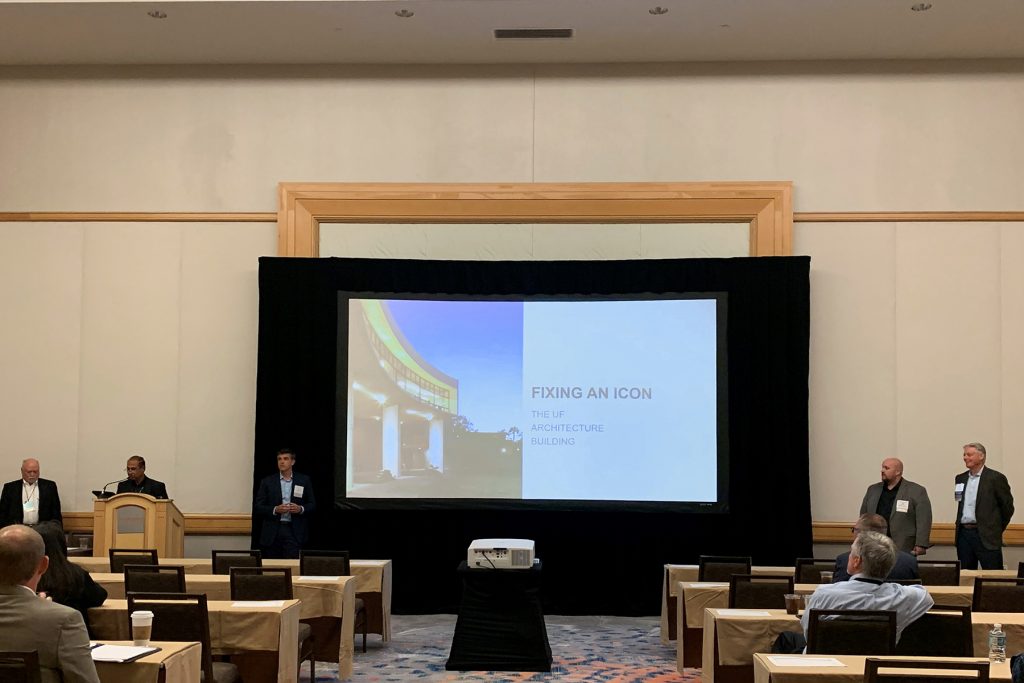 Last but certainly not least, we would like to congratulate and celebrate with our partners on three first-place wins in the Architectural Showcase! We are proud to have been involved in these state-of-the-art education facilities.
To learn more about our leaders and experience in the Education market sector click here!