It's not often that engineering and wizards are mentioned in the same sentence; at TLC wizards use their magic to take the mystery out of energy modeling and building simulations. Our senior wizard, Kim E Shinn, PE, LEED Fellow, BEMP works closely with Cory Duggin PE, LEED AP BD+C, BEMP who also has full wizarding status and the chops to prove it.
Cory is a crucial piece of Peak Institute or PI. In addition to teaching energy modeling homerooms to expand TLCer's knowledge, he supports design teams across the firm as they encounter unique situations or newer technologies that challenge typical energy modeling methods. In 2017 Integrated Environmental Solutions (IES) named Cory as the VE Beta Tester of the Year for helping identify and implement the import of weather data into a model to evaluate the impact of dynamic glazing on a building design. Cory repeatedly ranks among IES's most robust users and provides them with input on desirable enhancements.
After earning his BS and MS degrees from Tennessee Technological University, Cory joined TLC in 2011, bringing his knowledge of building energy modeling and simulation having completed his thesis on "A Study of Combined Energy Simulations Using eQuest and TRNSYS". Joining TLC has provided Cory with challenges as well as opportunities to shape the energy efficiency of building designs, while also educating teaming partners about energy efficiency concepts related to architectural elements. Cory often finds himself in the middle of balancing the architect's aesthetic vision with the owner's mission for a building and uses modeling to help clarify the energy impact of design concepts.
Recognizing that it is the owner of a facility who invests and sets the goals for efficiency, Cory enjoys working with owners who are thoughtful and deliberate about building design, as are often found among higher education clients.  Having modeled projects on the Georgia Tech and Vanderbilt University campuses, as well as on several higher ed campuses in Florida, Cory appreciates these owners commitments to sustainability and resiliency.
Cory joined the TLC shareholder group in 2016, as the youngest principal in our firm's history and offers this advice to today's engineering students,
"Use internships to try out all the many opportunities a career in engineering offers; find your passion."
We'd like to think Cory found his passion at TLC – and will continue to pull some magic out of his models to earn our teaming partners and building owners award-winning building designs that are also energy efficient.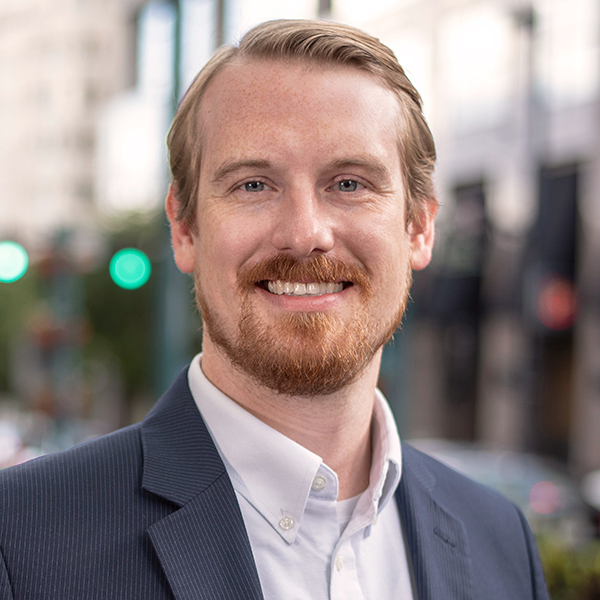 Got an energy modeling question?