A key role of TLC's PEAK Institute, or PI, is providing support on complex energy models for projects that are being undertaken across TLC.  Michael Meador, EI, LEED AP BD+C is an Energy Analyst in PI who uses TLC's standard modeling software, IES Virtual Environment, to carefully craft energy models from early in the design process through calibrated models of existing facilities. Michael, working from home near TLC's Nashville office, builds energy models for diverse project types, from health care to hospitality and public projects to themed entertainment. Each project has its own challenges, ranging from aggressive sustainability certification goals to balancing first and operating costs to stay within the budget for new development.
Earning his BS in mechanical engineering and an MS in sustainability, both from Nashville's Lipscomb University, Michael joined TLC in 2018, following the successful completion of an internship with the firm. During his education at Lipscomb, Michael participated in mission trip activities to provide a bridge and water reservoir monitoring system in Guatemala, reinforcing the importance of being good stewards of our natural resources.
During PI's weekly phone calls to check in, balance the workload, and solve trivia challenges, Michael appreciates the camaraderie and honesty that each of the PI team members brings to the team. The fast-moving calls are typically punctuated with laughter, good-natured teasing, and a bit of sarcasm. No one on PI's Tuesday morning calls is safe from the team's quick wit and competitive nature. Through COVID, Michael's webcam had frequent guest appearances from one of his cats, Kensi, as she took up residence on his keyboard, making Michael's unofficial role as editor of TLC's internal PEAK Institute newsletter challenging.
While he is young in his career, Michael has his goal set –
"To make the buildings that TLC is designing better and perform more responsibly. To get folks reaching for better."
Sounds like the future of PEAK is in great hands!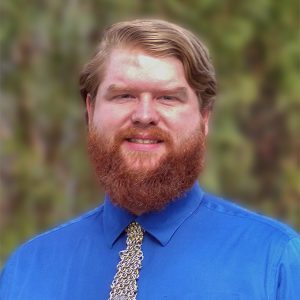 Got an energy modeling question?