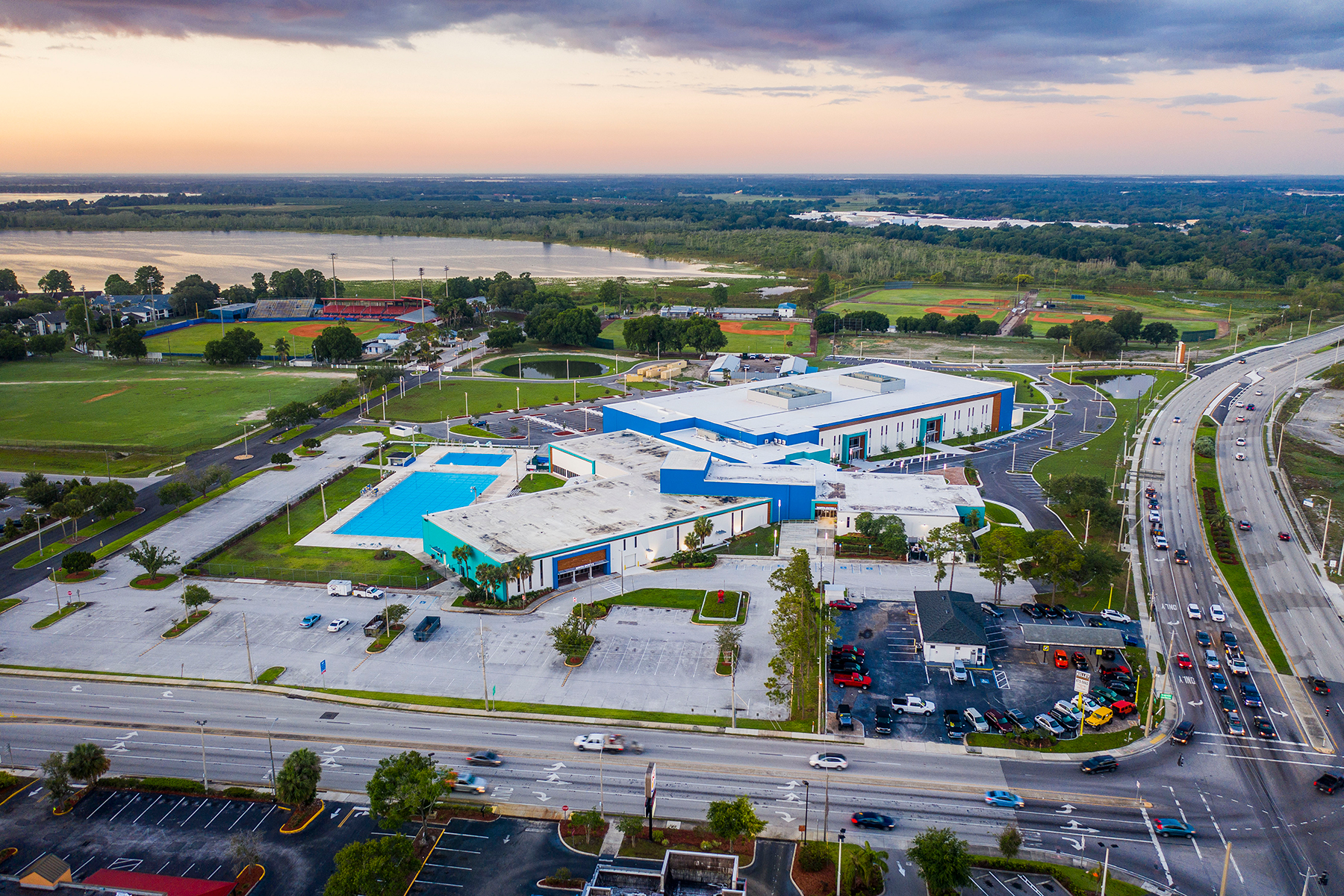 Image Courtesy: Chad Baumer Photography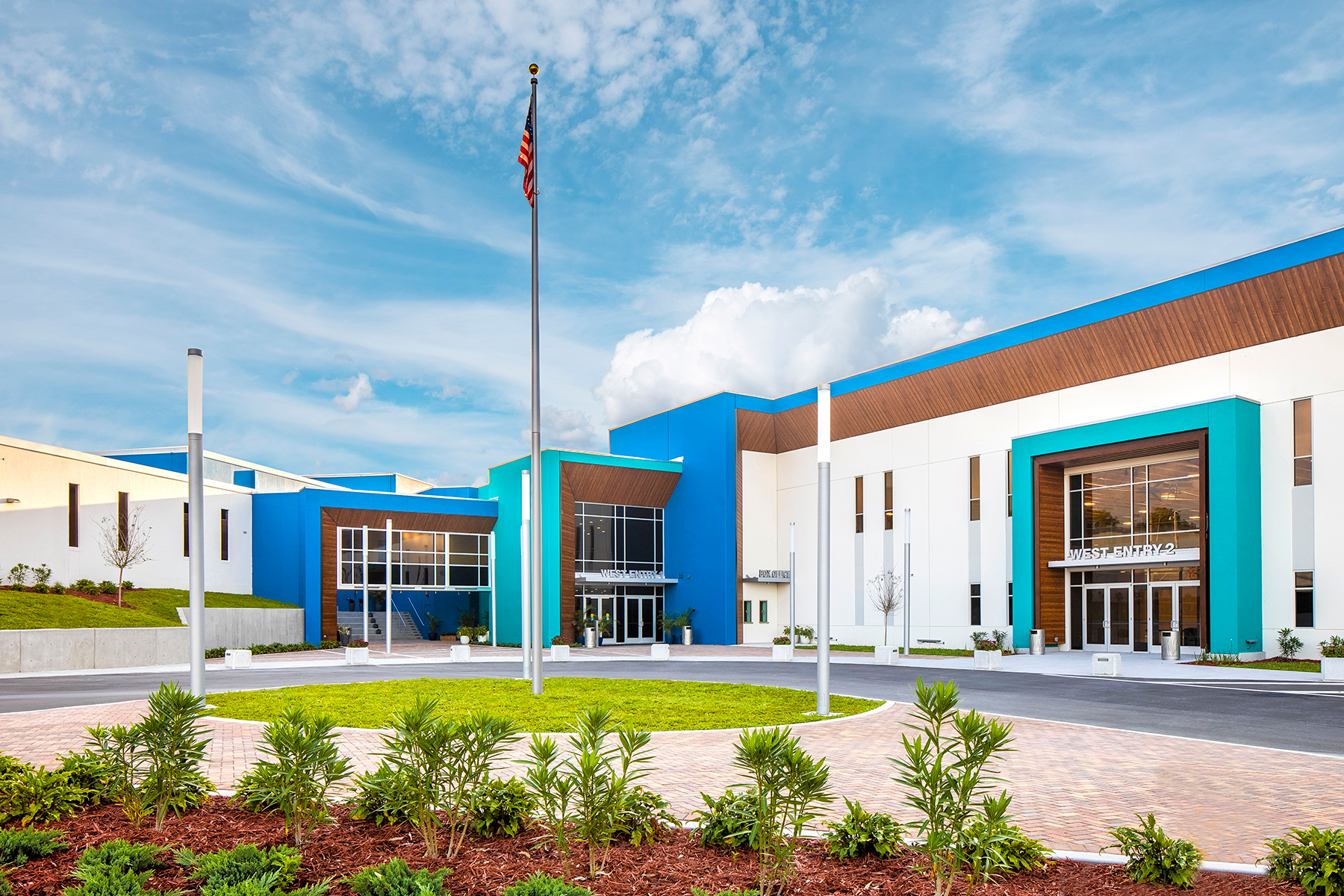 Image Courtesy: Chad Baumer Photography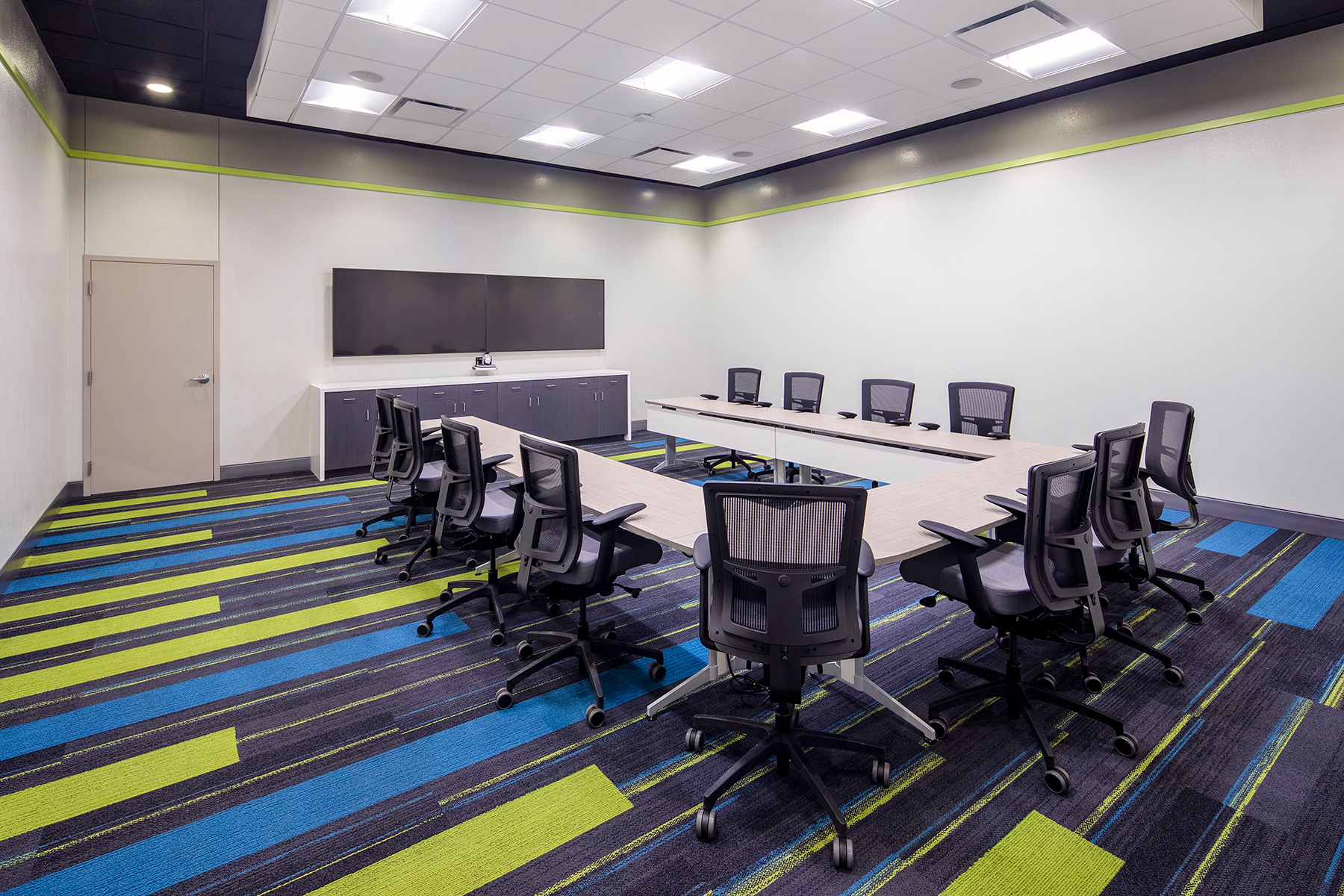 Image Courtesy: Chad Baumer Photography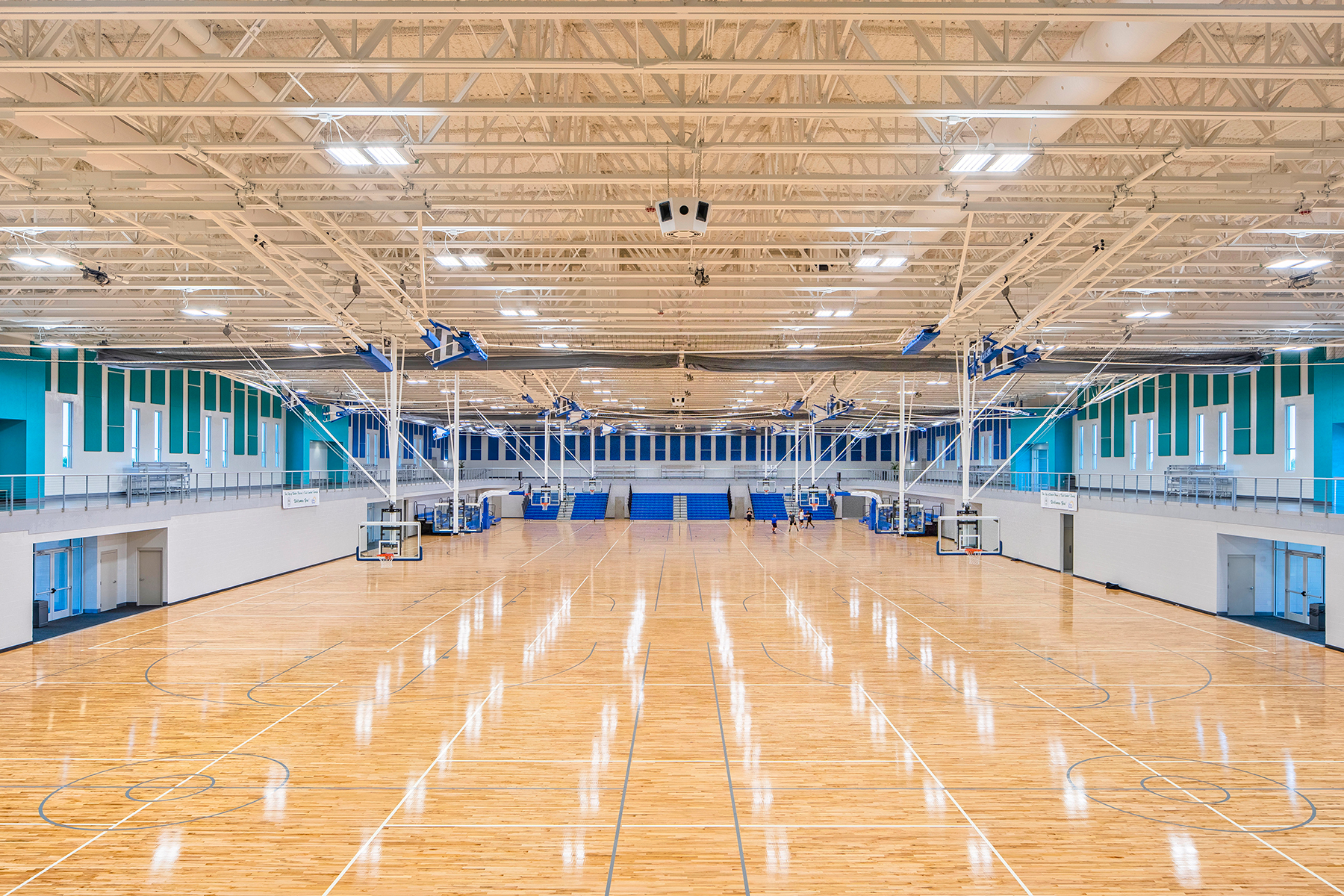 Image Courtesy: Chad Baumer Photography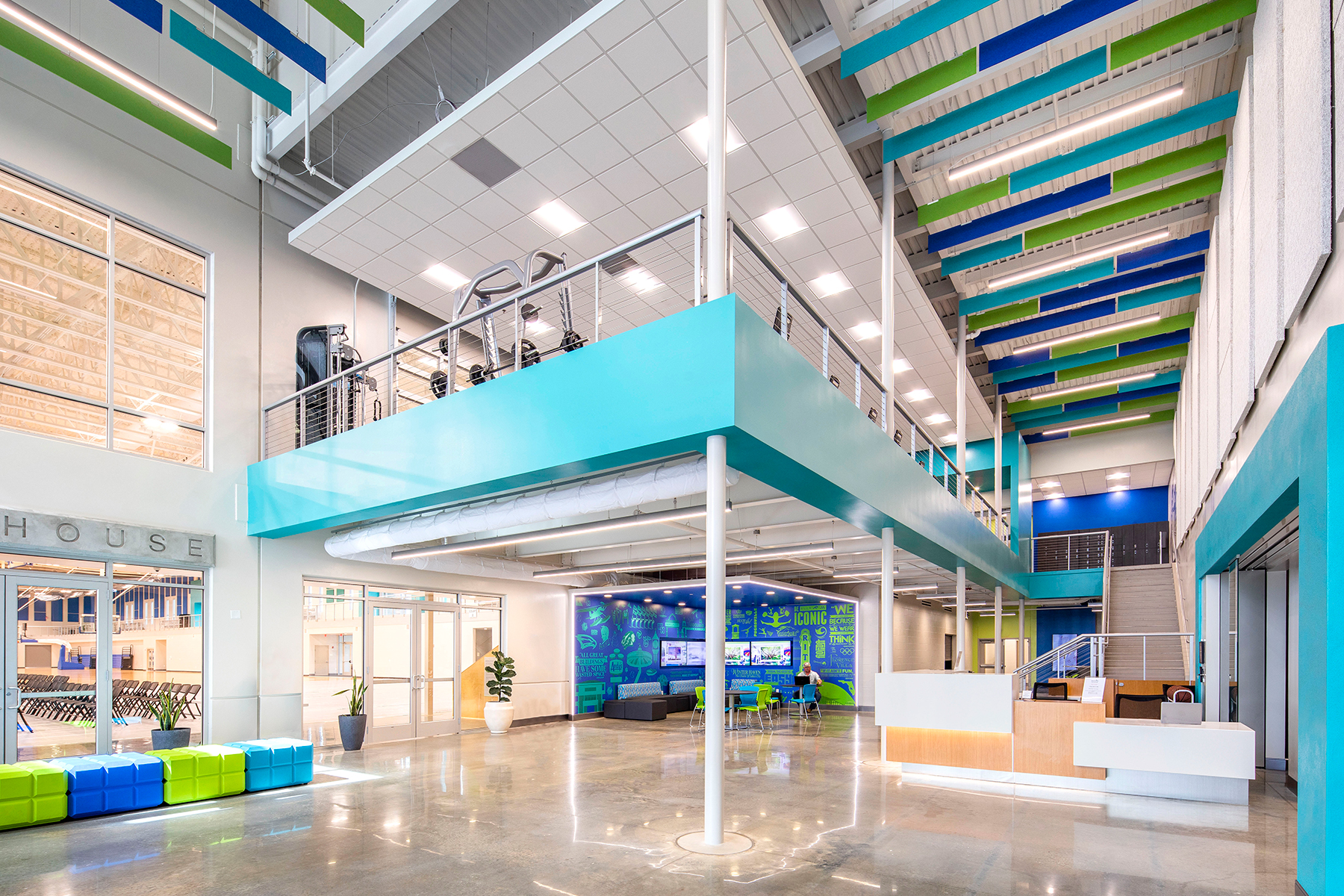 Image Courtesy: Chad Baumer Photography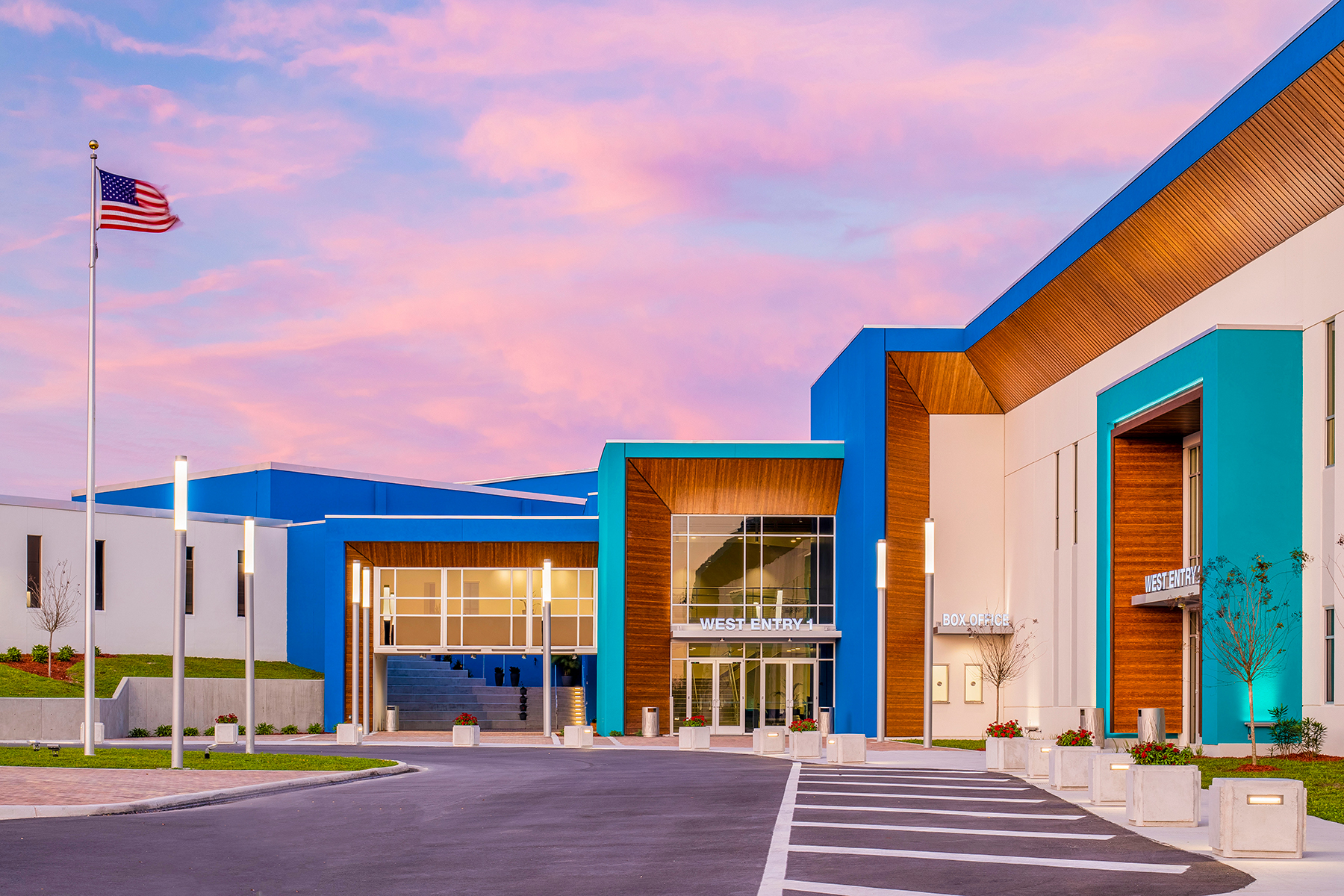 Image Courtesy: Chad Baumer Photography
Overview
The renovation and expansion of an existing facility created a new fieldhouse and conference center to attract sports tourism. The AdventHealth Fieldhouse is the permanent training facility for the Lakeland Magic, the G-League affiliate of the Orlando Magic. The facility also hosts large sports competitions (basketball, volleyball, gymnastics, cheerleading, etc.) and other similar convention-related events.
The main feature is a 58,400 square foot multi-use gymnasium with a second floor concourse that overlooks the expansive floor which may be configured as six basketball courts or 12 volleyball courts. Meeting rooms, classrooms, locker rooms, laundry and storage spaces support event attendees.
Features
Prior to beginning this significant renovation TLC reviewed all existing building systems, considering life-cycle costs. The design includes LED lighting upgrades, a complete HVAC re-design to provide comfort, air quality and energy efficiency. A geothermal system supports the building heating and cooling, as well as for the Olympic-size pool and diving well.
TLC also completed a noise control review of the building systems and an architectural acoustics study to inform the design team about appropriate acoustical finishes options to enhance speech intelligibility for both sports participants and observers.