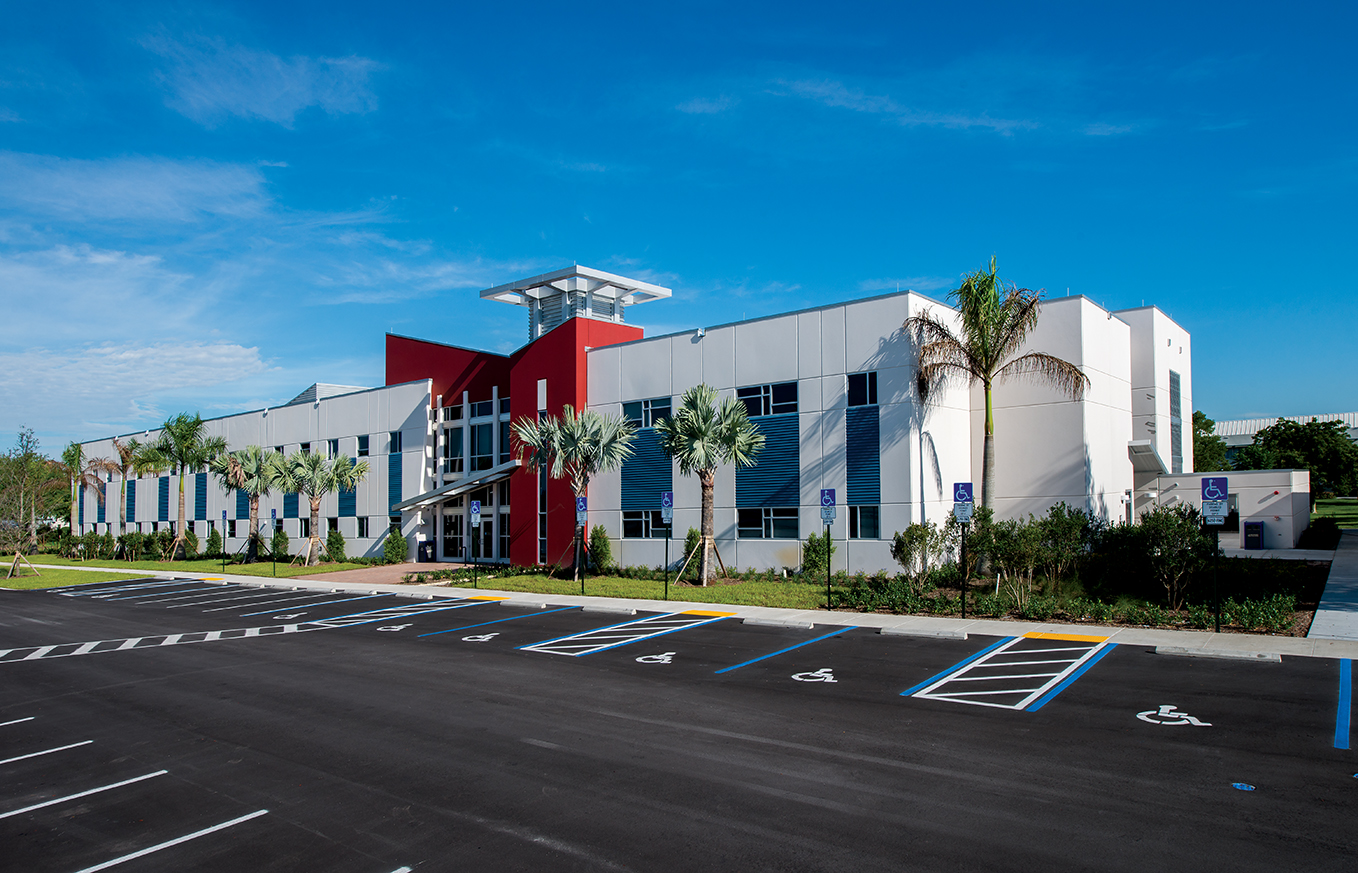 Image Courtesy: Pirtle Construction
Overview
Broward's new two-story, 50,000-sf science building includes flexible classrooms, two biology labs, two physical science labs, several prep and storage areas, lobby and student lounge area, and private offices. Design modifications incorporated current (2010) Florida Building Codes and Broward State College's design standards and focuses on new energy code criteria to meet requirements for LEED certification.
This proven prototype building has been used at six state college campuses: Lake Sumter State College in Leesburg; Palm Beach State College in Palm Beach Gardens and Lake Wales; South Florida State College in Avon Park; and St. Johns River State College in Orange Park, and Broward College South Campus.
Features
Designing a prototype building that could be reused for state college science laboratories posed numerous challenges. The biggest was creating a design that could accommodate unique site and curriculum requirements, design preferences, and customized communications and technology systems while staying within budget and on schedule.
Another challenge was to make the design easy to update to meet the demands of changing utility and ventilation technologies. Added to that were aggressive design/construction schedules, construction in a hurricane-prone region, and the sheer diversity in types of college laboratories.
TLC met the challenges head on by fostering a team approach and responding diligently to communications. We provided alternate design options as a way for the owner to minimize construction costs without compromising the program requirements.
Success of the design demonstrates the feasibility of the prototype reuse for college laboratories and other complex building types. In addition, the design process allows state college administrators to offer improved and varied laboratory resources and facilities. Economics are another plus: the design fee for a prototype reuse is approximately half the fee for a conventional design.