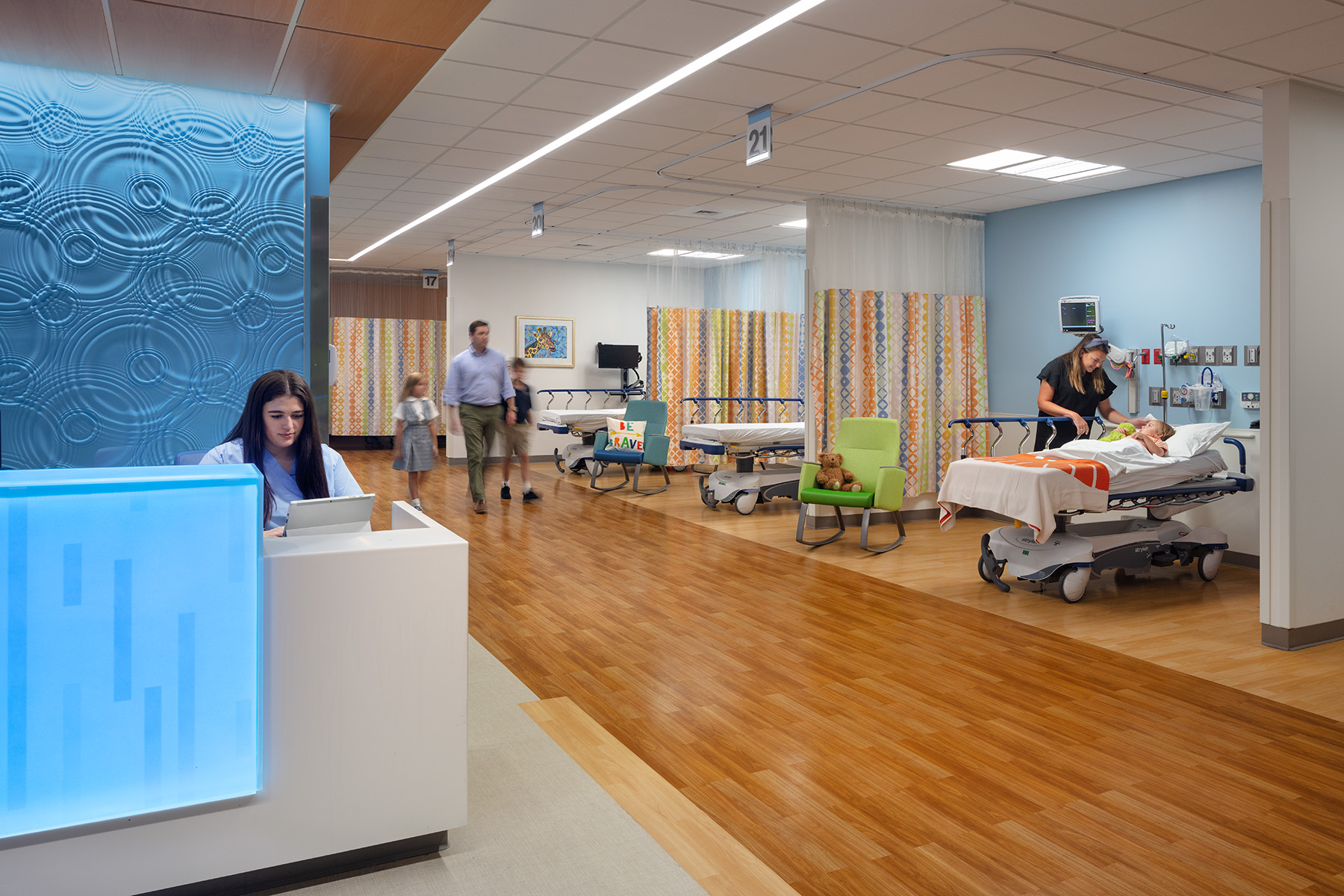 Image Courtesy: EYP Architecture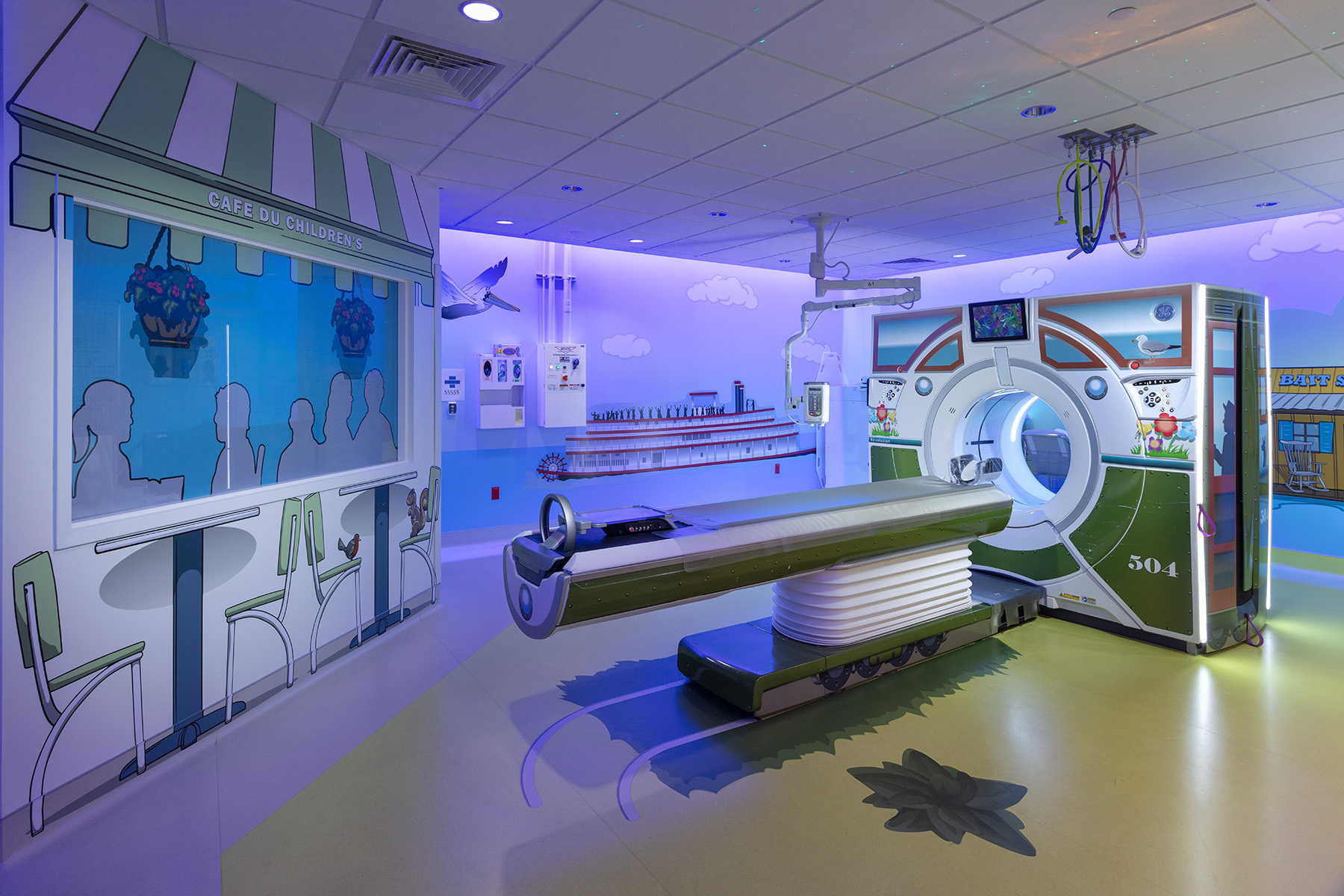 Image Courtesy: EYP Architecture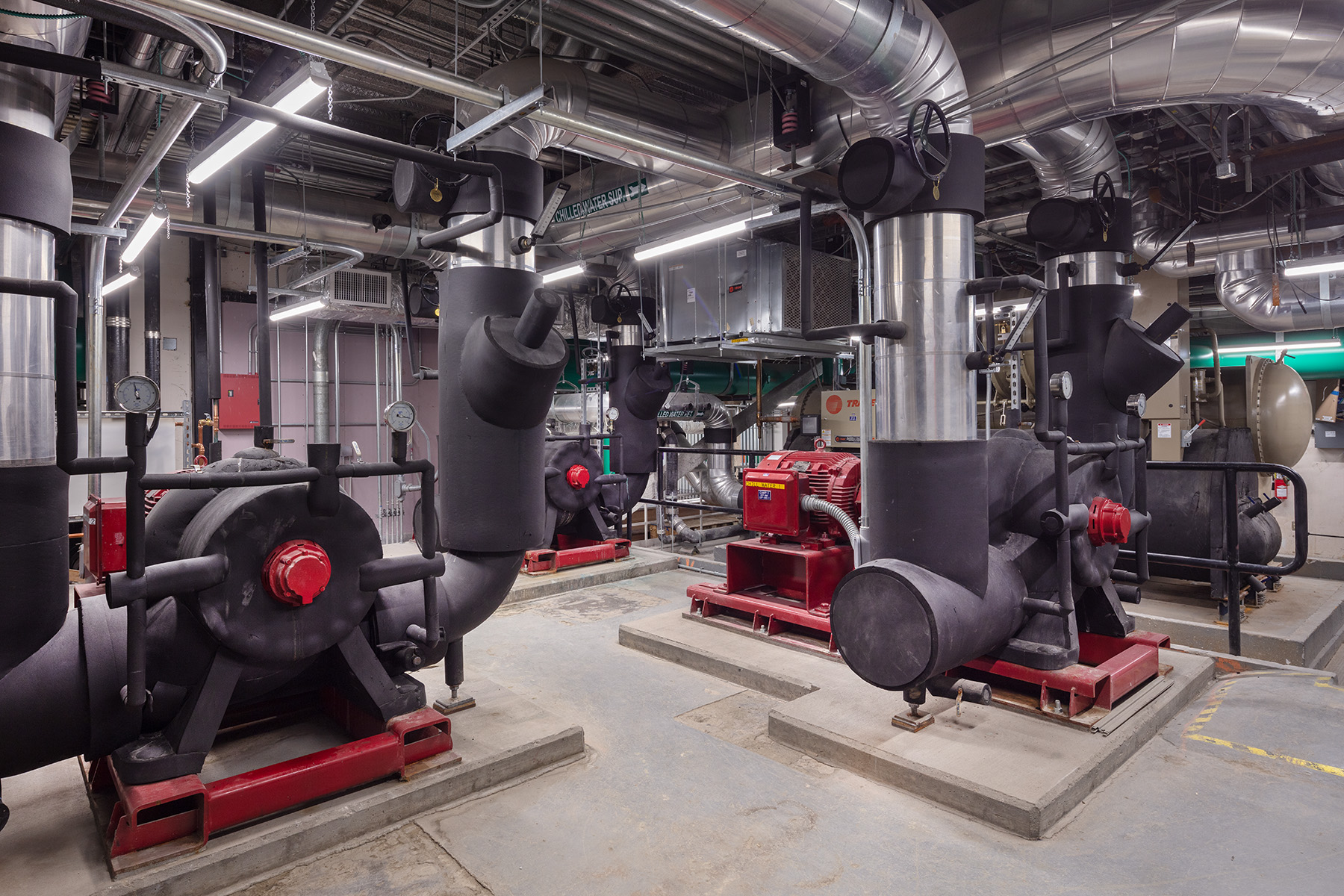 Image Courtesy: EYP Architecture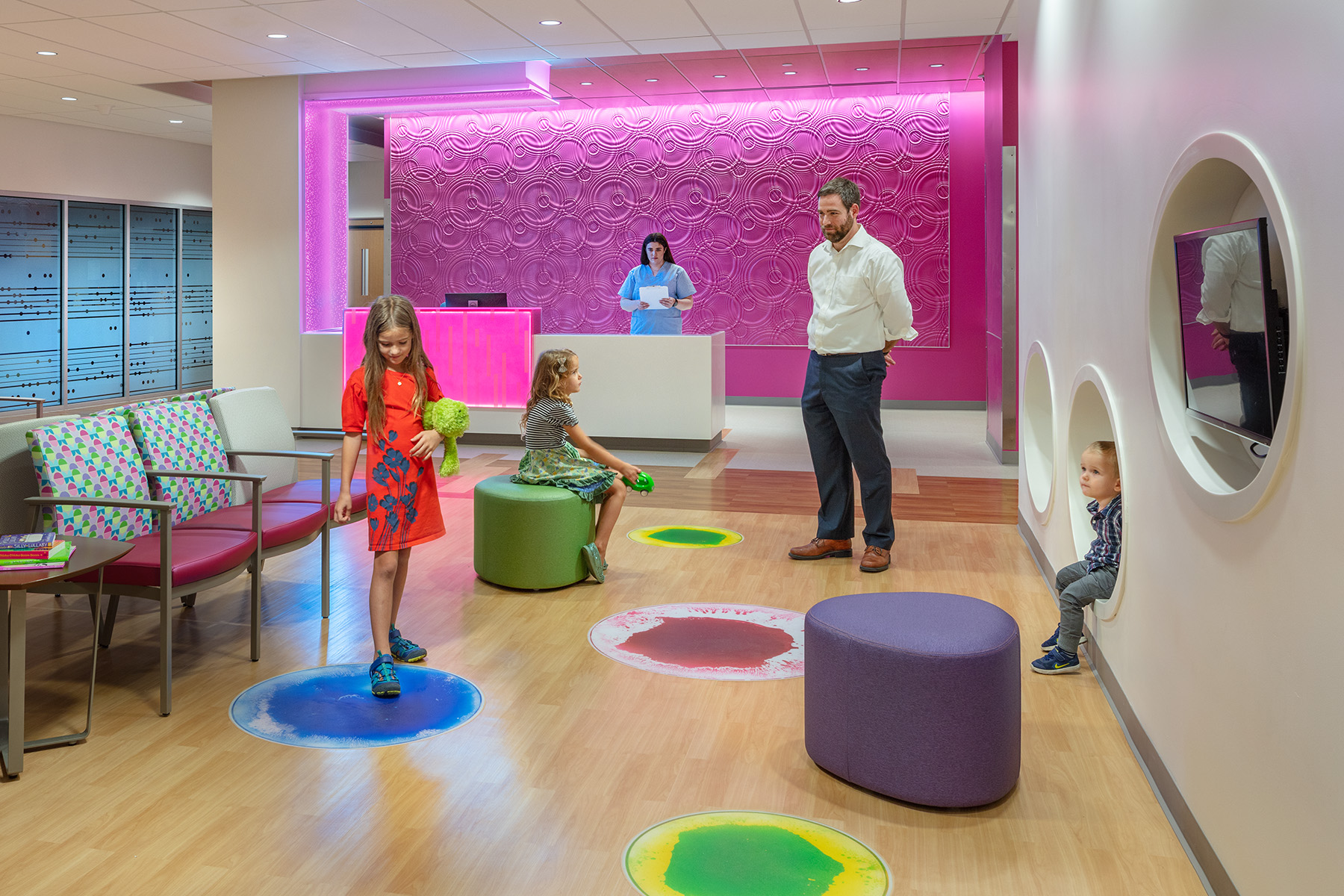 Image Courtesy: EYP Architecture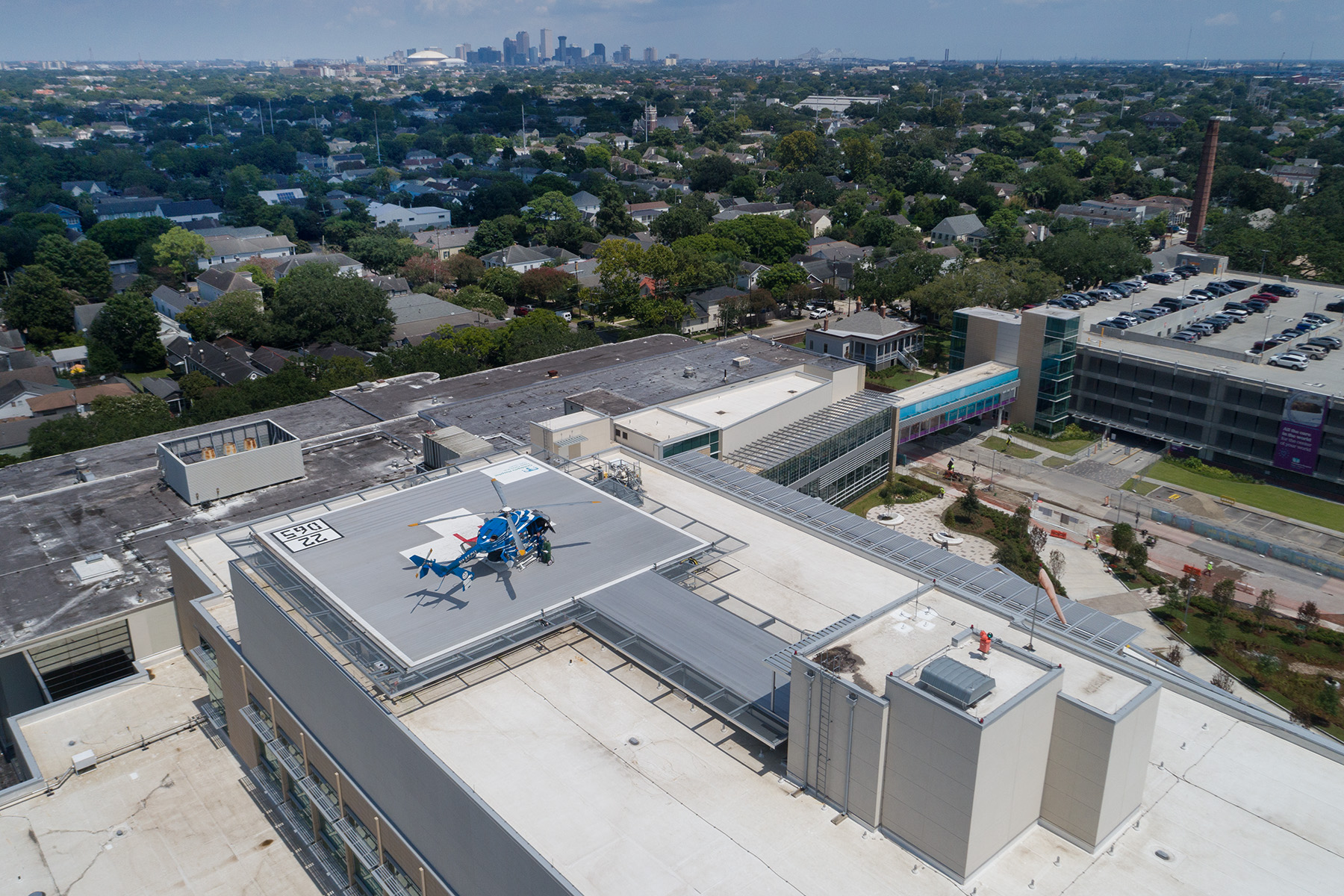 Image Courtesy: EYP Architecture
Children's Hospital of New Orleans Expansion and Renovation
Healthcare / Hospitals / Inpatient Facilities / Women's / Children's Hospitals / Outpatient Care / Cancer Centers / High Performance Healthcare / Building Resilience in Healthcare / Infrastructure (CEP) / Master Planning for Hospitals
Mechanical, Electrical, Plumbing / Life Safety and Fire Protection / Technology
Overview
The hospital expansion adds a four-story medical tower with an expanded emergency department, a surgical and perioperative suite, a 28-bed cardiac intensive care unit and shell space for future growth. The hospital renovation includes expanding the pharmacy, clinic and exam rooms; consolidating clinical lab function; and converting space into a procedure suite, materials management and clinical areas.
A pedestrian skybridge connects the renovated two-story outpatient pavilion and clinic lobby to the new 600-parking garage on the neighboring State Street campus. This project also involves renovating several historic buildings located at the State Street campus into patient and family housing, Hogs for the Cause, administration and conference facilities.
Features
The central corridor that connected the two existing hospital buildings was demolished to enable a new tower in its place. This posed a challenge for the team since the corridor's roof housed the "pipe spine," serving the hospital's utility needs. To keep the hospital fully operational during construction, the team developed a plan to reroute the utilities without disrupting patient care. This plan involved rerouting utilities and using temporary chillers, generators and fuel tanks. A new 4000 ton central energy plant, backed up with dual fuel boilers and 8 MW of emergency power generators serves the facility with 34 disparate phases, the design, permitting and construction progressed logically. Using new energy efficient equipment and design techniques for this project, the Energy Use Intensity (EUI) of the building was reduced by the design team from 325 Kbtuh/sf/yr to 188 Kbtuh/sf/yr, which equates to lowing the energy usage by a staggering 42%!
In addition to new / updated mechanical and electrical systems, TLC designed a new fiber backbone system to serve all 19 telecommunication rooms and developed new campus fiber loop to connect outlying buildings around campus and provide a redundant fiber ring which was desperately needed. TLC designed 13 new telecommunication rooms and cabling infrastructure and coordinated phasing so the network was operational as each area was turned over to Owner.