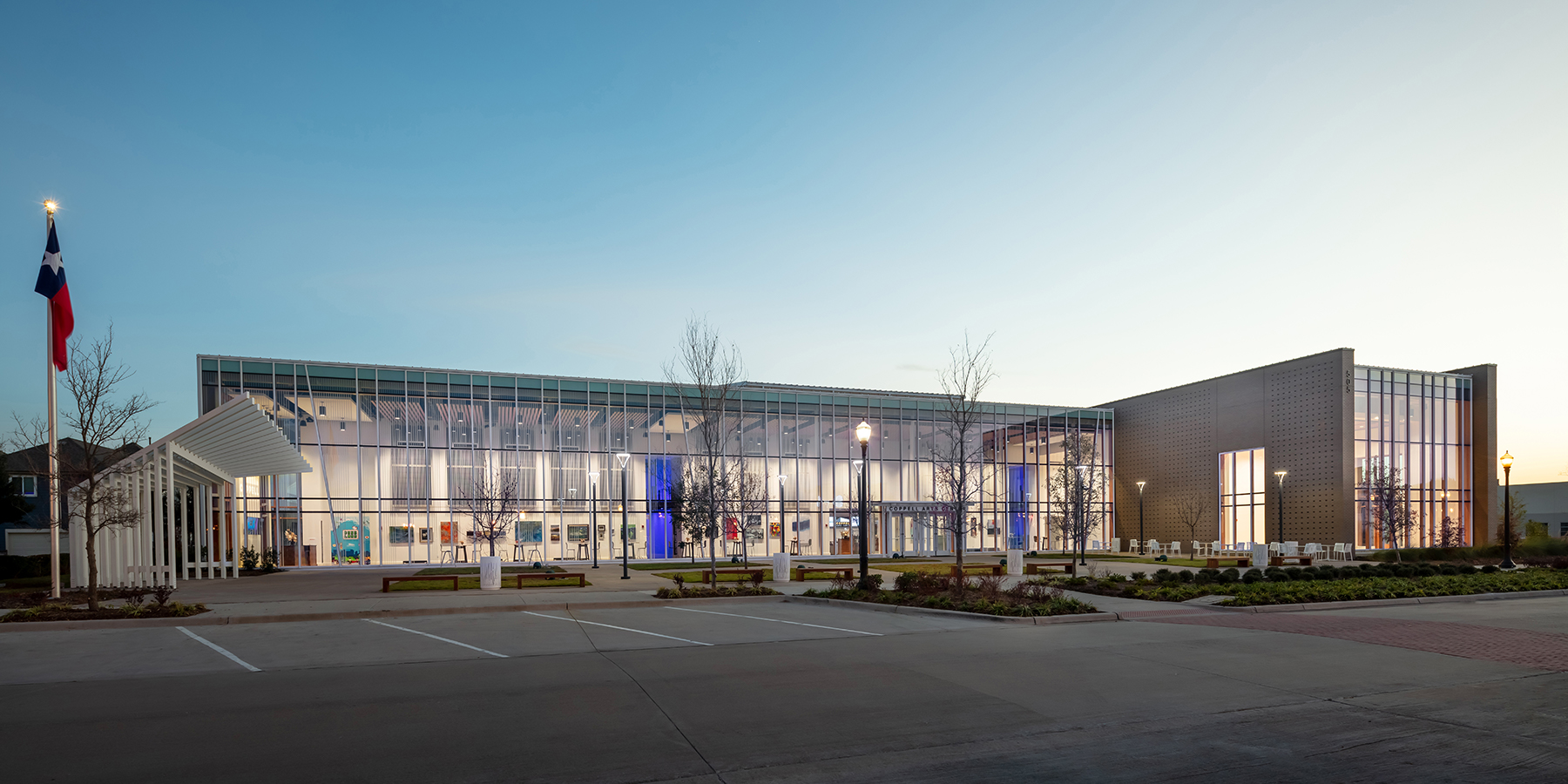 Image Courtesy: Corgan Inc.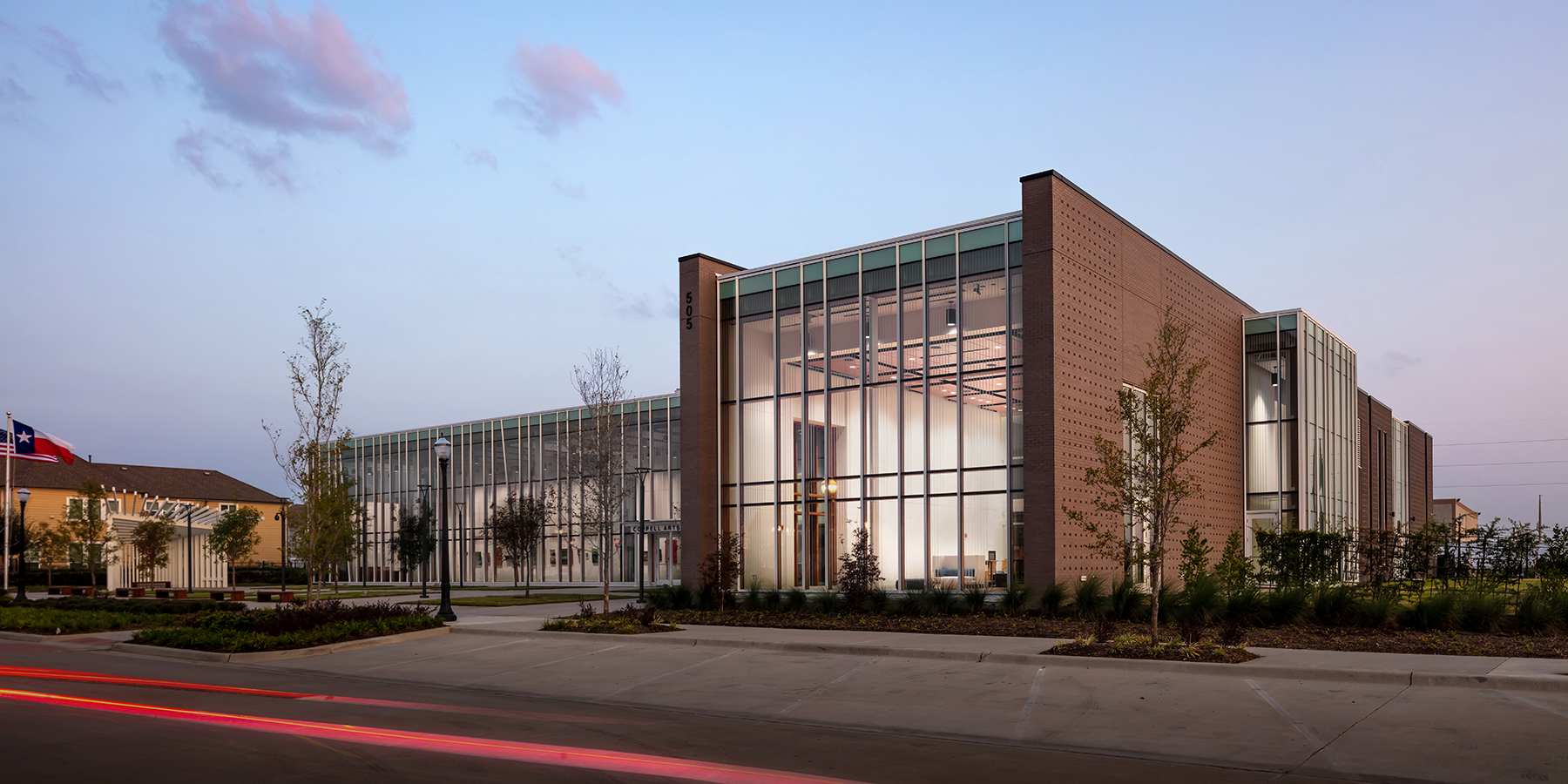 Image Courtesy: Corgan Inc.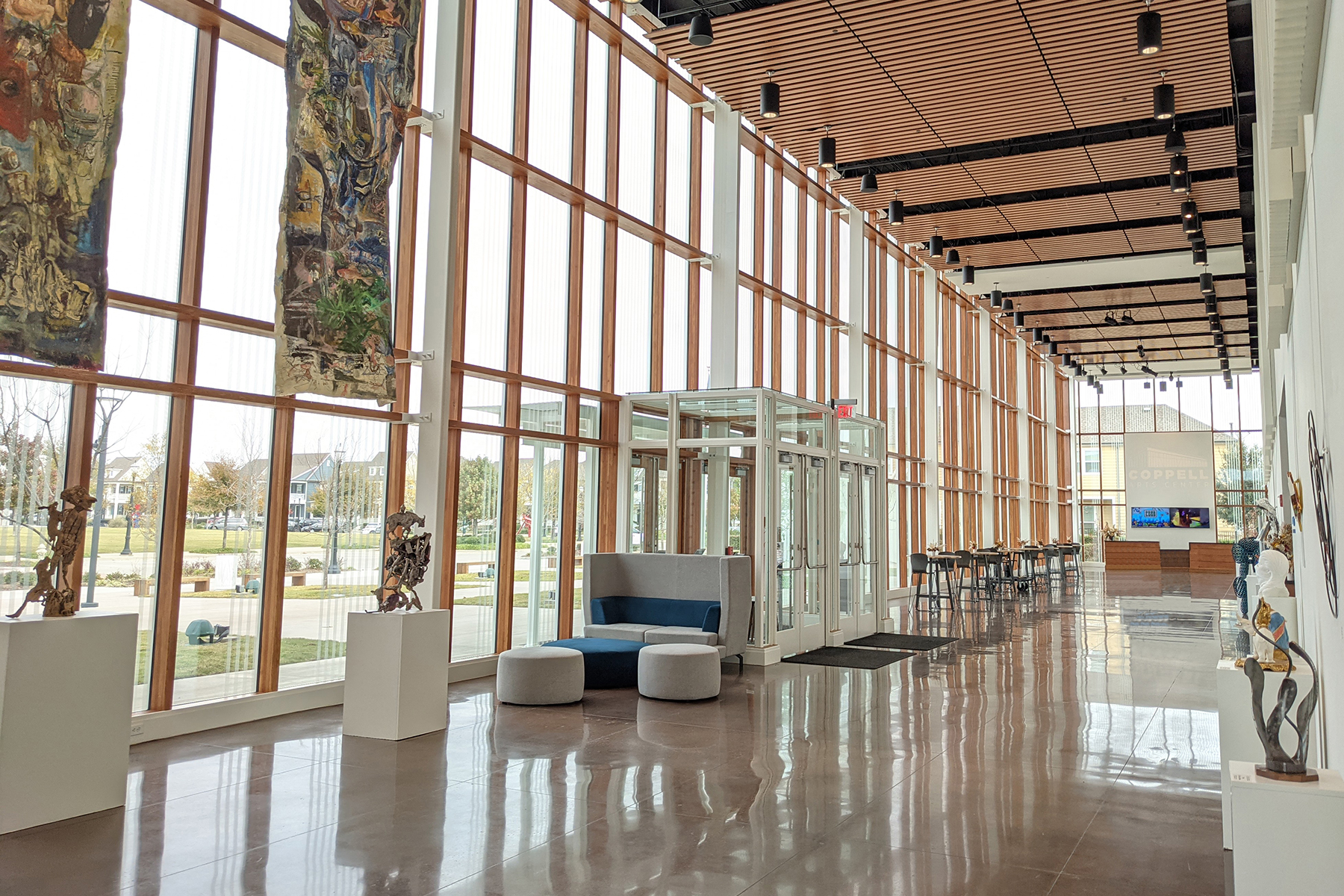 Overview
Located in the City's historic district, Old Town, this new one-story building is a community asset and includes several spaces capable of hosting multiple events simultaneously:
Reception Hall is a glass enclosed multi-purpose space for gatherings and private rentals with full audio and theatrical lighting capabilities (2,000 sf)
Wheelice Wilson Jr. Theatre seats 196 patrons. Highly flexible space with modular seating allowing for range of staging configurations
Main Hall capable of seating up to 440 patrons
The Mr. Cooper Group Lobby Gallery hosts rotating and touring visual exhibits (top left)
Vari Studio Workspace, a multi-purpose space designed for workshops, lectures, and artist demonstrations
The Grove, an outdoor performance stage and plaza
The Coppell Center is home to the Ballet Ensemble of Texas, Coppell Community Chorale, Coppell Creatives, Coppell Community Orchestra and Theatre Coppell.
Features
The building's HVAC systems include multiple air handlers, each with heat recovery and plasma air filtration systems. Plasma air filtration systems improve indoor air quality while reducing energy costs by reducing the amount of outdoor air that must be introduced into the space. The building systems use 45% less energy than code requirements. TLC designed the facility to be fully sprinklered and an emergency generator provides critical systems backup. Electrical needs are met by a 1200 amp 208/120V-3Ph electrical service.
The performing arts center design required exacting coordination among the HVAC systems and electrical systems, and the theatrical lighting and performance appurtenances. Careful consideration and effort was made coordinating above the floor ductwork, underground ductwork and electrical conduit runs, with the theatrical support and performance systems, while maintaining tight acoustic control of all systems.