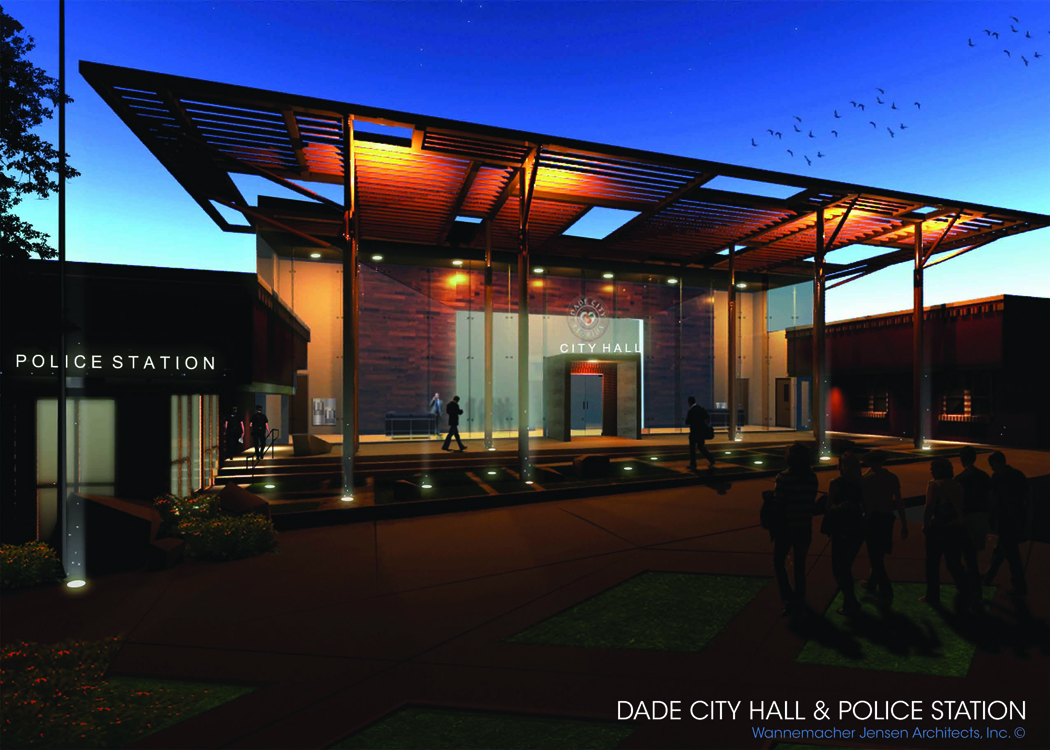 Image Courtesy: Wannemacher Jensen Architects, Inc.
Overview
Enhanced convenience to the public for all city-related services in a secure environment was a key goal for this project, which consolidates Dade City's police station and City Hall under one roof. The facility includes a 190-seat city commission chamber, a police sally port, secure crime scene investigation storage and records, offices and secure holding cells and processing.
Features
TLC's systems specialists collaborated with Dade City to develop cost-effective design measures such as a closed-circuit television system using high-definition cameras with 360-degree fisheye lenses. We designed an advanced digital video recording system for the city's interview room that is equipped with a covert microphone and two cameras. A Category 6 structured cabling system supports the WiFi, audio, visual, data and multimedia systems and links a series of network devices between City Hall and the police station.