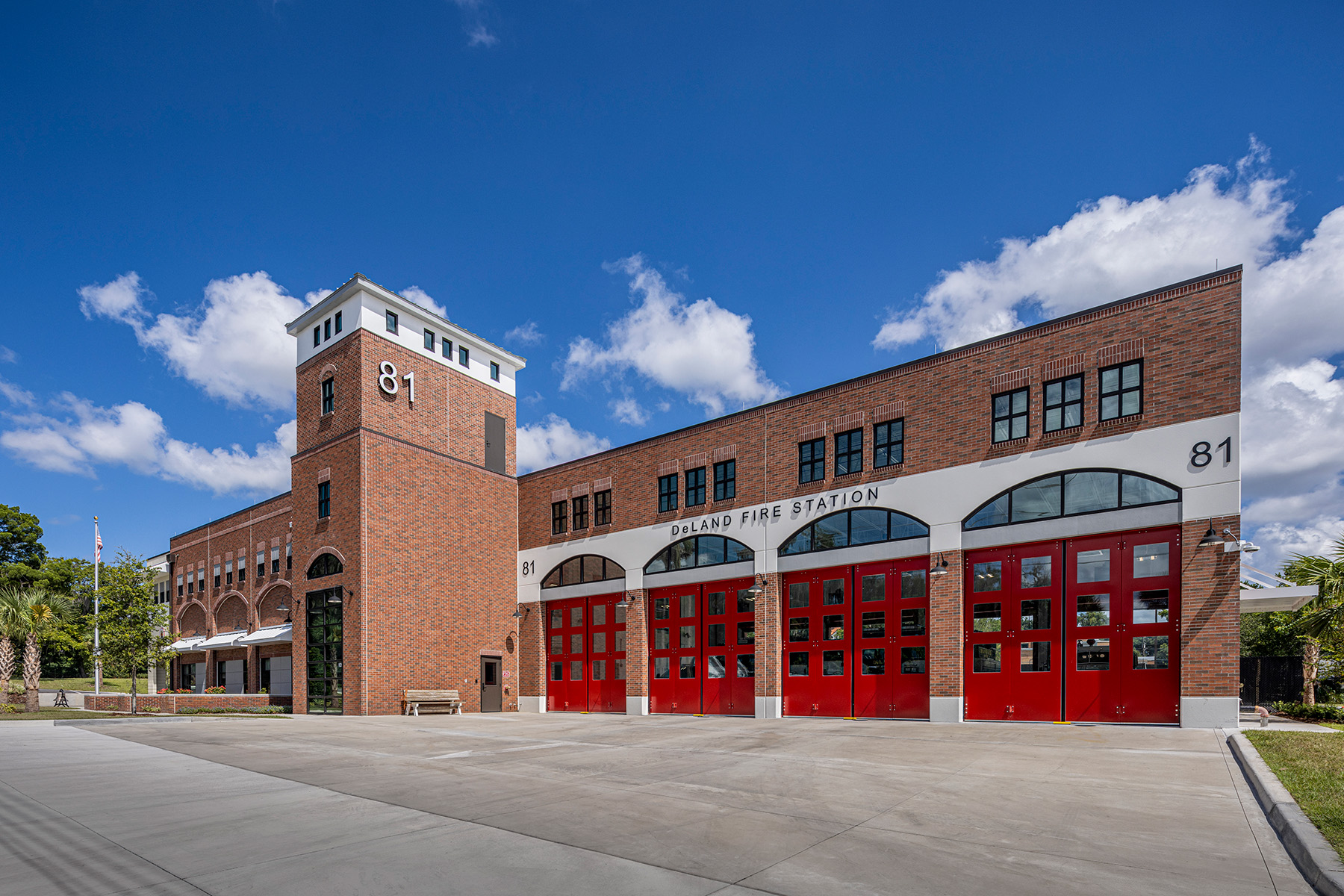 Image Courtesy: jl photographic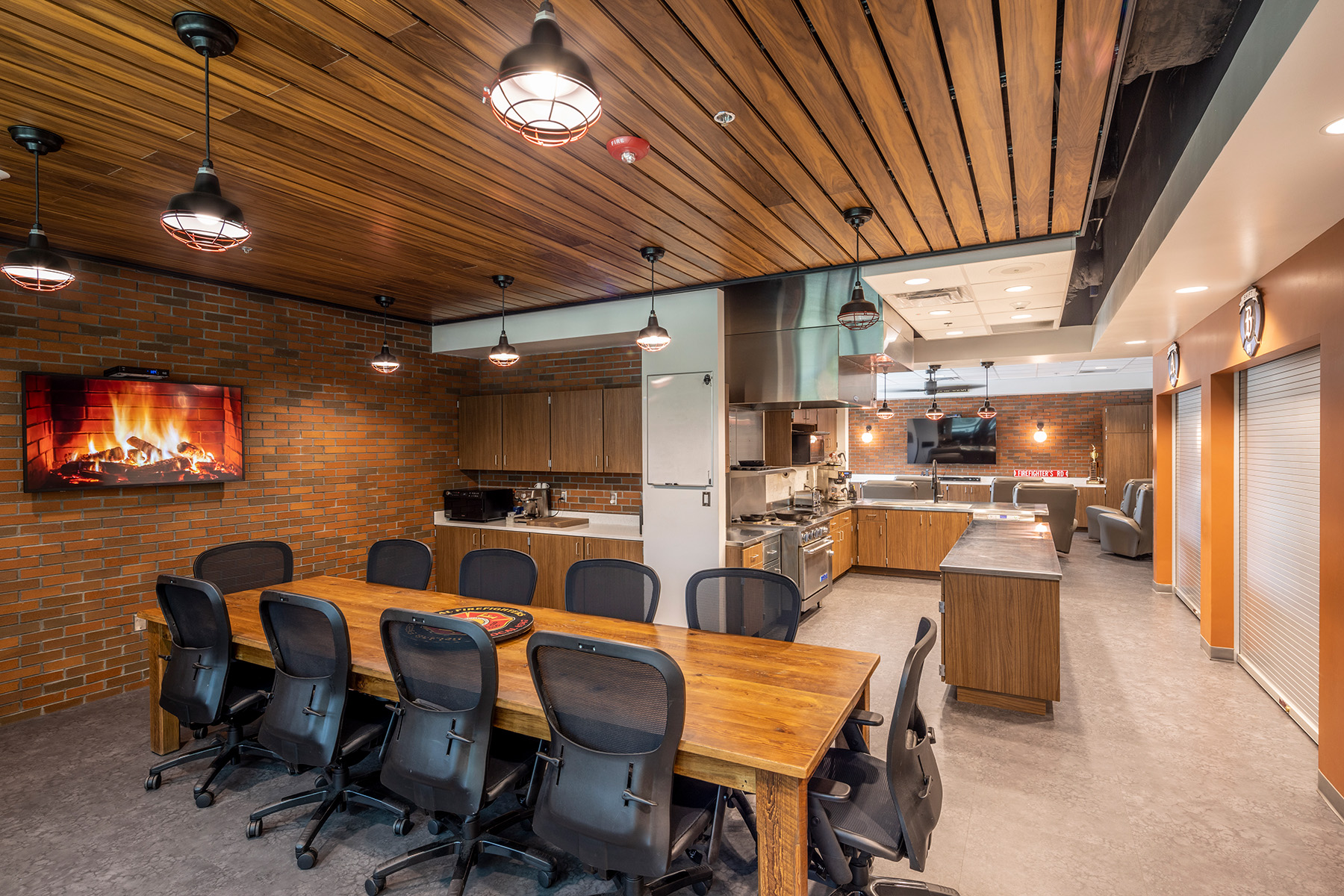 Image Courtesy: jl photographic
Overview
Fire Station 81 highlights a character-defining feature of brick and stucco that blends with the adjacent City Hall, Police Station, and Post Office in DeLand's Downtown Historic District. Inside, the design reflects the latest in sustainability and innovations in building technology to meet the needs of the firefighters and the community for decades to come. The two-story full-service station features four drive-through apparatus bays with the ability to house up to eight apparatus. The station includes administrative office space, living space that provide private sleeping quarters for each firefighter, dining room, kitchen, media room, and fitness area. A large multi-use room provides space for firefighter training classes, and city or community meetings. The design also incorporates a training tower and various other training elements for firefighters to meet training requirements for confined space, rappelling, and hose training.
With a focus on the health and safety of the firefighters, the new station includes a negative pressure ventilation system and a diesel exhaust removal system to reduce the firefighter's exposure to potentially harmful carcinogens. Instead of storing their gear in the apparatus bay, designated negative-pressure rooms provide storage and laundering of their gear.
An energy analysis identified design requirements to meet Green Globes certification. The building contains an energy-efficient HVAC system with two 15-ton modular Dx air handling units connected to a Direct Digital Control system, LED lighting, lighting controls, and occupancy and daylight sensors.
In addition to the fire station, a 2,500-sf evidence building for the City's Police Department was designed and constructed on the adjacent Police Department site. The prefabricated metal building includes three bays for storing seized vehicles, two bays for vehicle process, a bike-storage facility, an evidence-processing lab, and additional general storage space. Two diesel engine generators, 275kW for the fire station and 100kW for the evidence storage building, and diesel fuel tanks provide 100% of each building's load for 72 hours in the event of power outages.