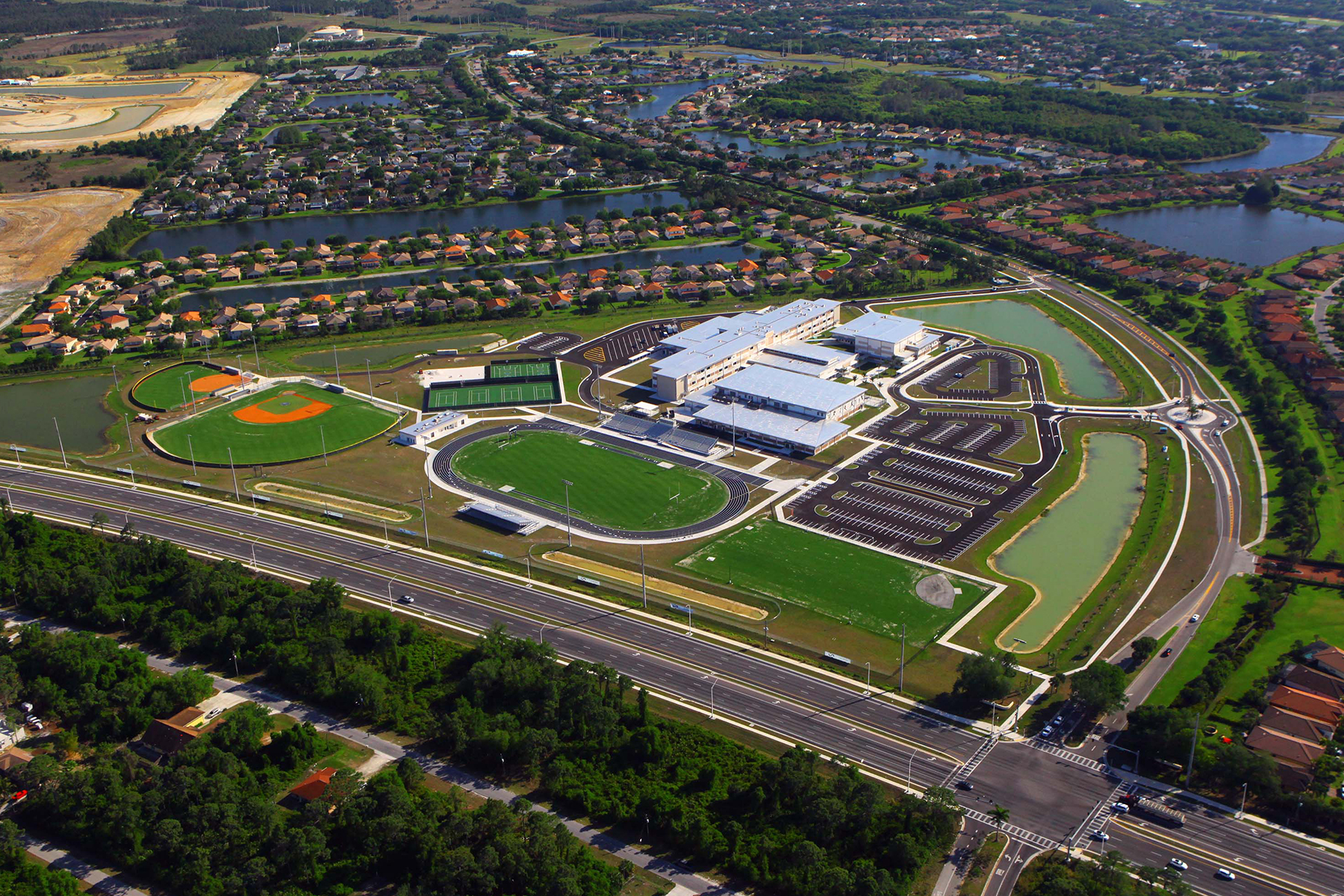 Image Courtesy: Fast Aerial and Suffolk Construction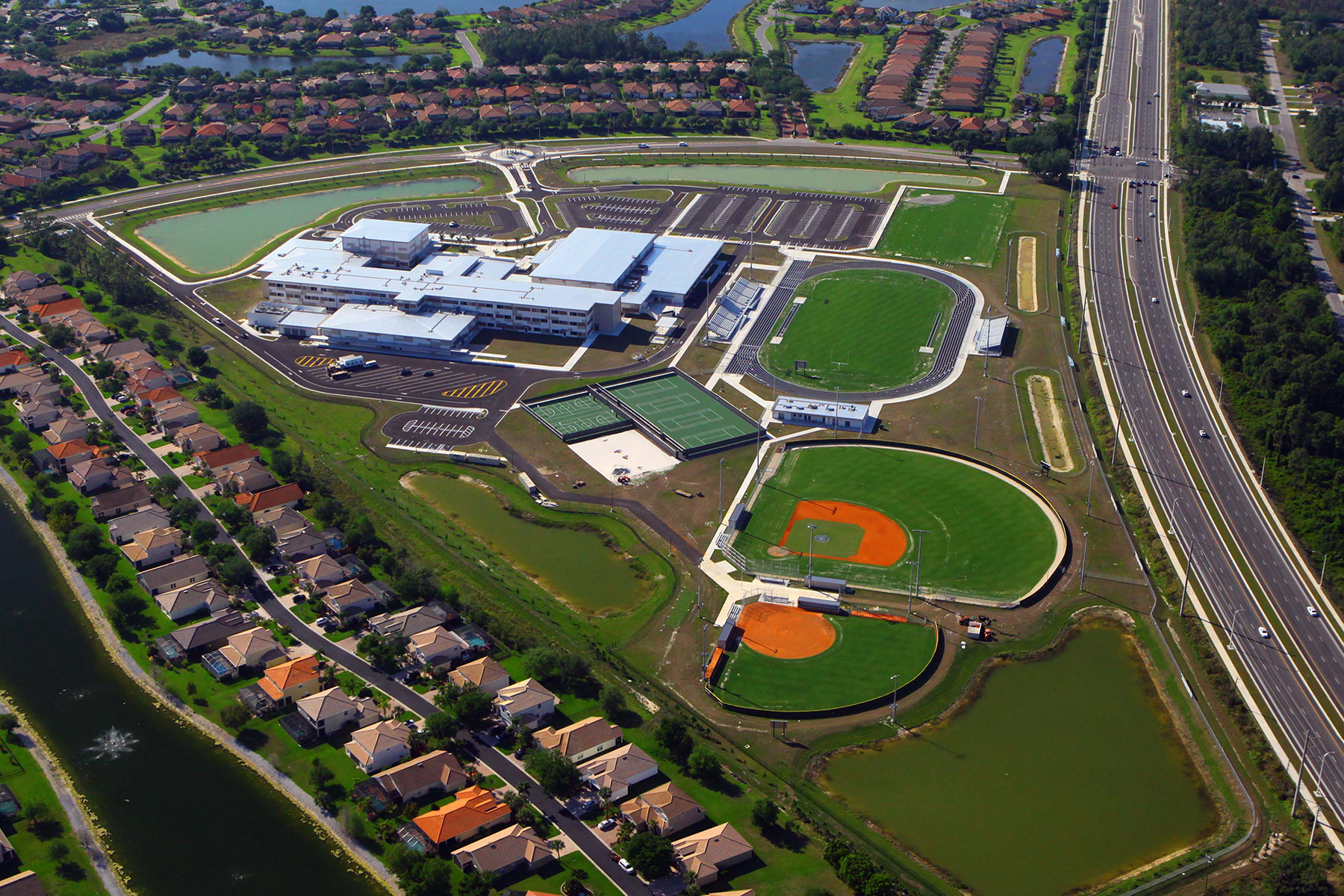 Image Courtesy: Fast Aerial and Suffolk Construction
Overview
Accommodating up to 2,000 students, this new three-story high school was designed to offer students a wide range of educational programs, as well as safety. A cybersecurity academy, the Florida Gulf Coast University Collegiate Academy, and programs in construction management, vet and medical assisting, and carpentry are among offered programs. Completed ahead of schedule, despite COVID-19 restrictions, the facility has a single entry point, a state-of-the-art security system, touchless water fountains and bottle fillers, and easy-to-clean surfaces. The campus includes a media center, gymnasium, cafeteria, weight room, locker rooms, field house, and black box theater.
Features
The design was adapted from the prototype school design developed by BSSW and TLC on the District's Bonita Springs High School. The central energy plant was adapted to a water-cooler chiller design, fully implementing the District's standards and achieving N+1 redundancy. Building B, housing the gymnasium and cafeteria, designed as an Enhanced Hurricane Protection Area, with power provided from a 750kW generator and well-water treatment capability.
During design TLC also completed an environmental noise impact study predicting the noise-related effects of the stand-by generator and Central Energy Plant that are part of the campus. The study identified potential noise issues for both adjacent residential properties and classrooms. Building A was designed to efficiently accommodate classroom additions that will
increase student capacity to 2,500 in the future.