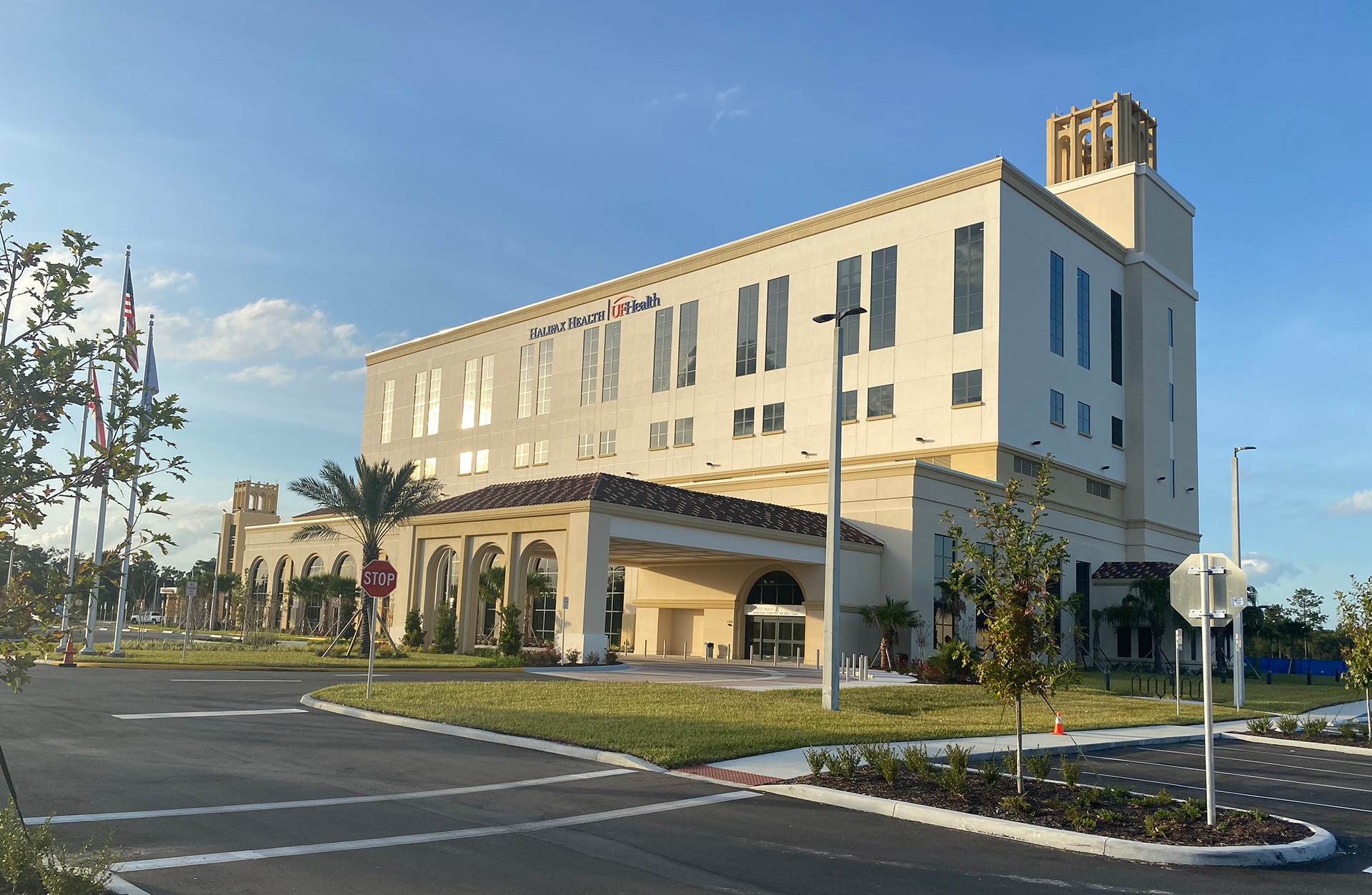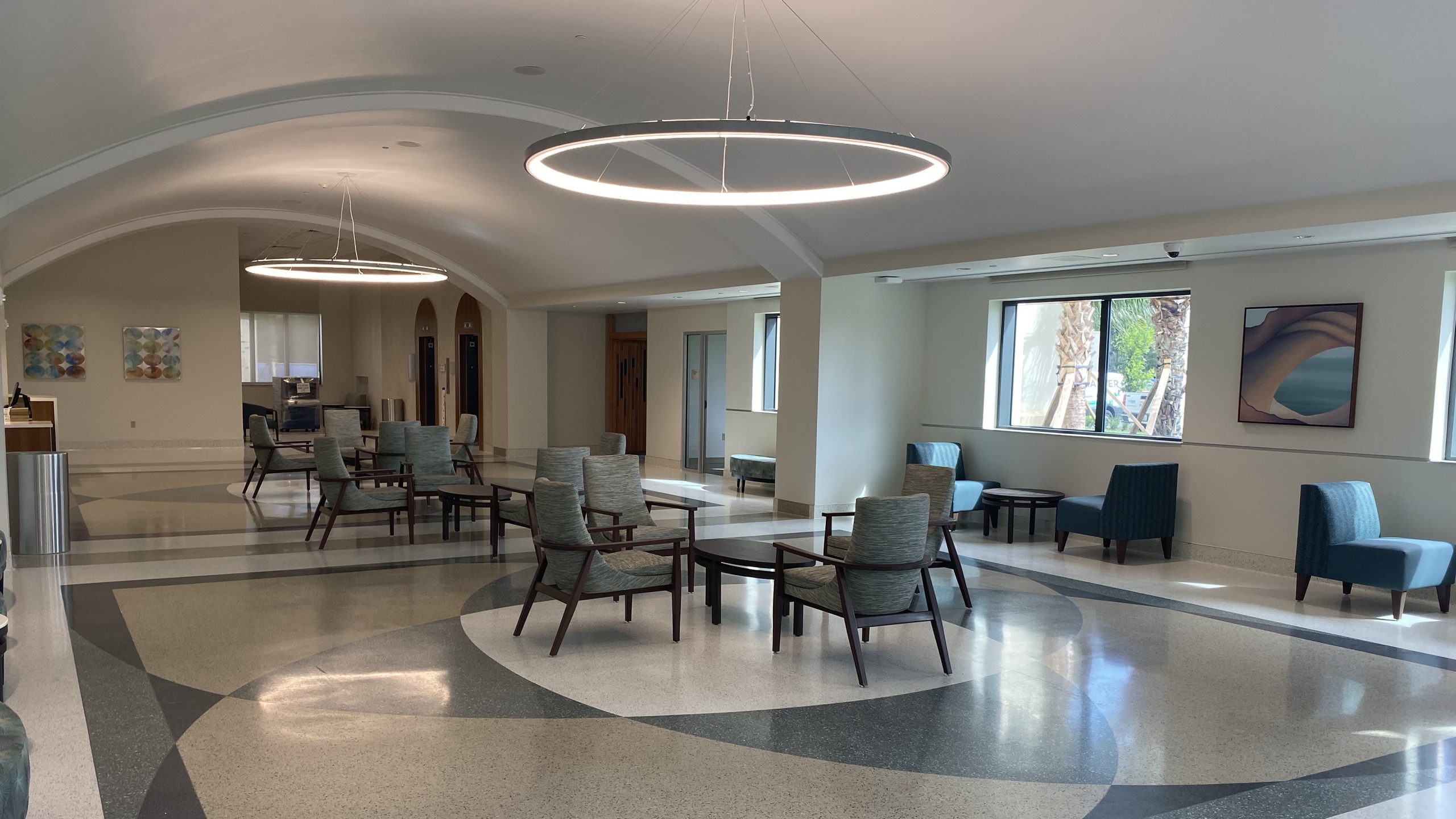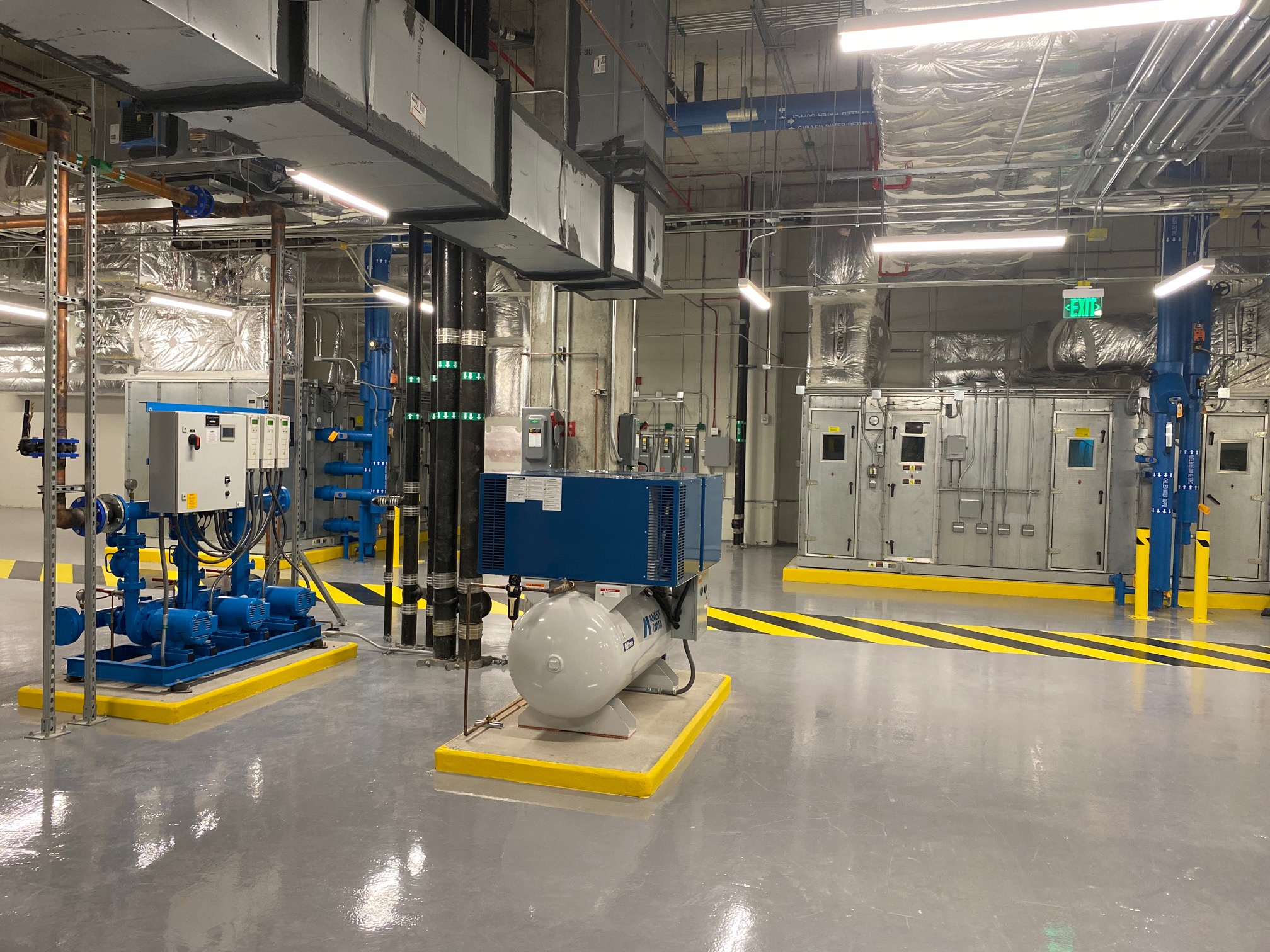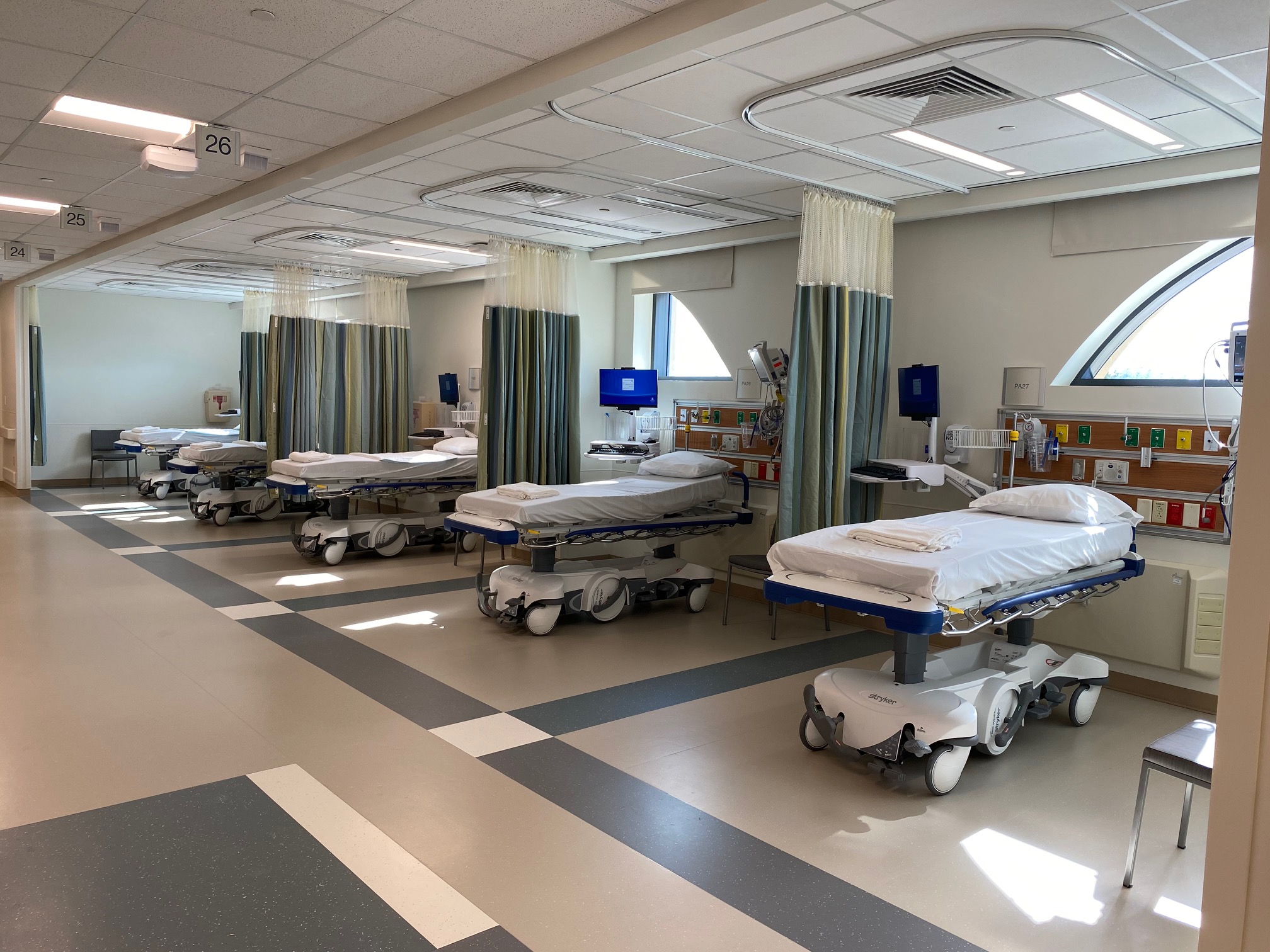 Halifax Health | UF Health Medical Center of Deltona
Freestanding Emergency Department
25,000 FT2
Deltona, FL, USA
Healthcare / Hospitals / Inpatient Facilities / Freestanding Emergency Departments / Outpatient Care / High Performance Healthcare / Building Resilience in Healthcare / Infrastructure (CEP) / Master Planning for Hospitals
Mechanical, Electrical, Plumbing / Technology / Life Safety and Fire Protection
Overview
This multi-phase project began with a freestanding emergency medical department (FSED), followed by a 96-bed hospital and central energy complex and a medical annex housing physician practices and shell space for a future ambulatory surgery center.
The FSED offers a full-service imaging center, as well as 16 beds and 12 examination rooms, a bariatric examination room, a trauma treatment area, an isolation room, and a decontamination room. It is conditioned by two packaged rooftop air handling units for redundancy.
Each AHU is equipped with a variable frequency drive (VFD) to reduce energy consumption and a VFD bypass for enhanced system reliability. To minimize the spread of airborne contaminants, the decontamination room is negatively pressurized.
Features
The 96-bed hospital offers all private rooms and six operating suites with shell space for six additional, pre-and post-op spaces, imaging center, ICU patient rooms, kitchen and servery. The unique design dedicates the third floor of the facility entirely to mechanical and electrical equipment, maximizing contiguous space on other floors to minimize travel times for medical staff and patients, as well as facilitate equipment maintenance without impacting staff and patients.
This level also houses a data center with hot aisle design that provides full redundancy for the Halifax administration network. Removable louvers on the third floor allow access for future equipment replacements. To provide care for area residents as quickly as possible, through intensive coordination, collaboration and problem solving, the certificate of occupancy was received 2.5 years from the first programming meeting.
Sustainable features include premium efficiency motors for all MEP equipment, collection of stormwater / HVAC condensate to supplement irrigation and cooling tower makeup water and CO2 monitoring of all high occupancy areas. Energy modeling during design resulted in a Predicted Energy Use Intensity (PEUI) of 185, significantly below the CBECS database standard of 206 and indicated an energy use savings of 21% against a baseline building.
The central energy plant provides 2,000 tons of cooling through two 1,000-ton water-cooled chillers and two 1,000-ton high-performance cooling towers, as well as two 1,500 kW emergency generators, three 2 MMBH gas-fired condensing boilers for hot water and a standalone clean steam generator for sterilization purposes.
Radio-frequency identification tags are used to electronically track patients, staff and equipment. Security needs are met by a CCTV recording and monitoring system and card-based system for access control to secure areas.