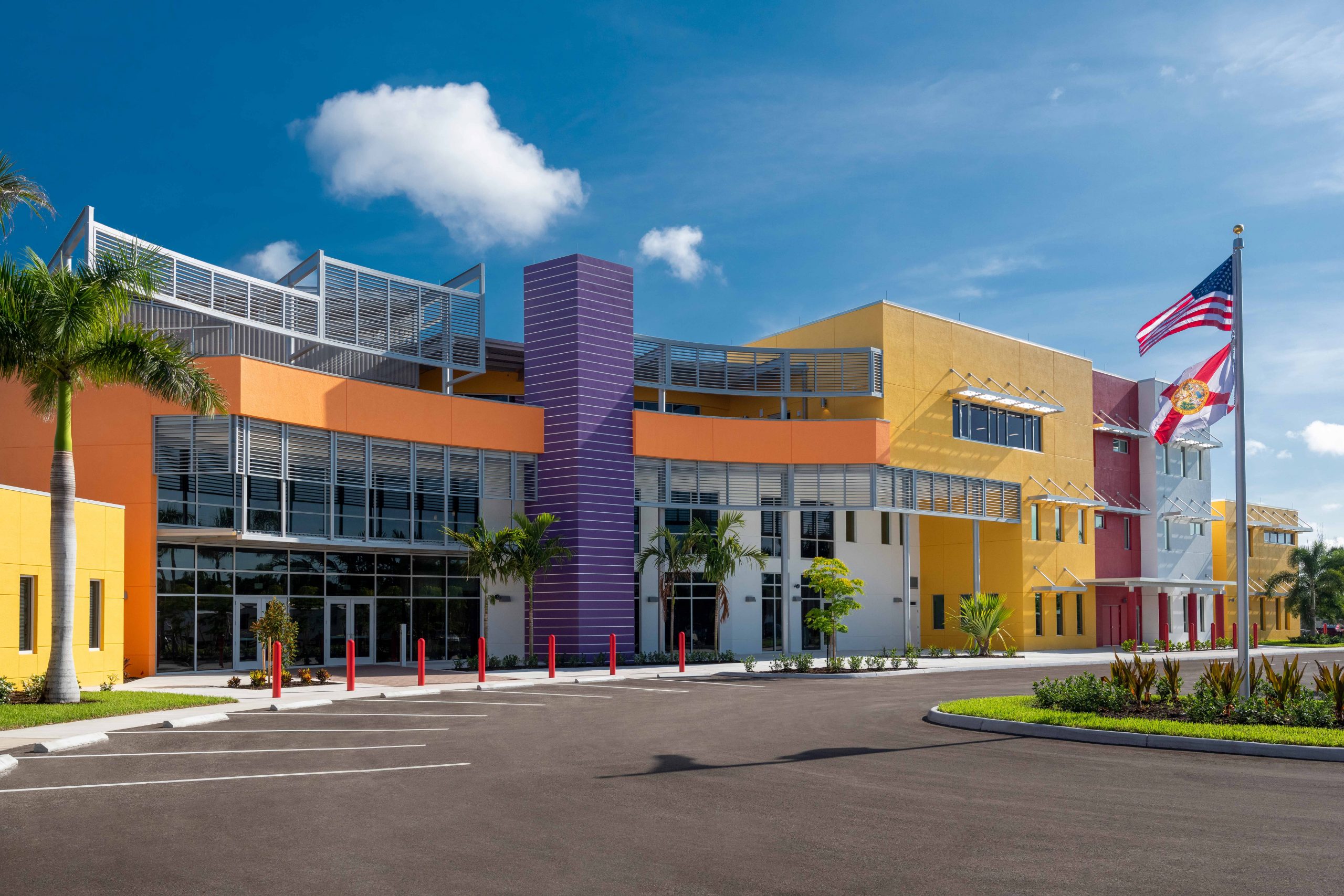 Image Courtesy: Amber Frederiksen Photography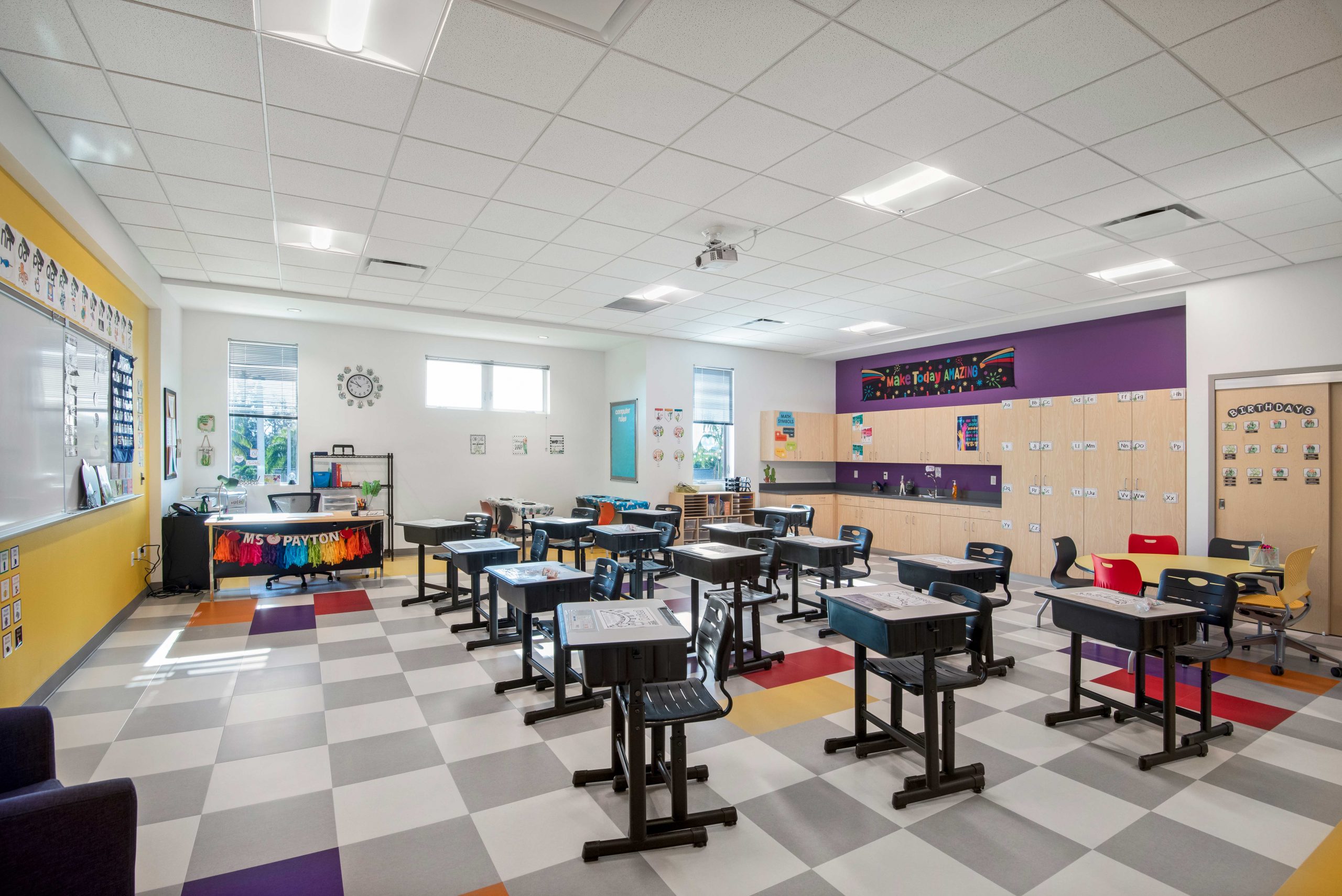 Image Courtesy: Amber Frederiksen Photography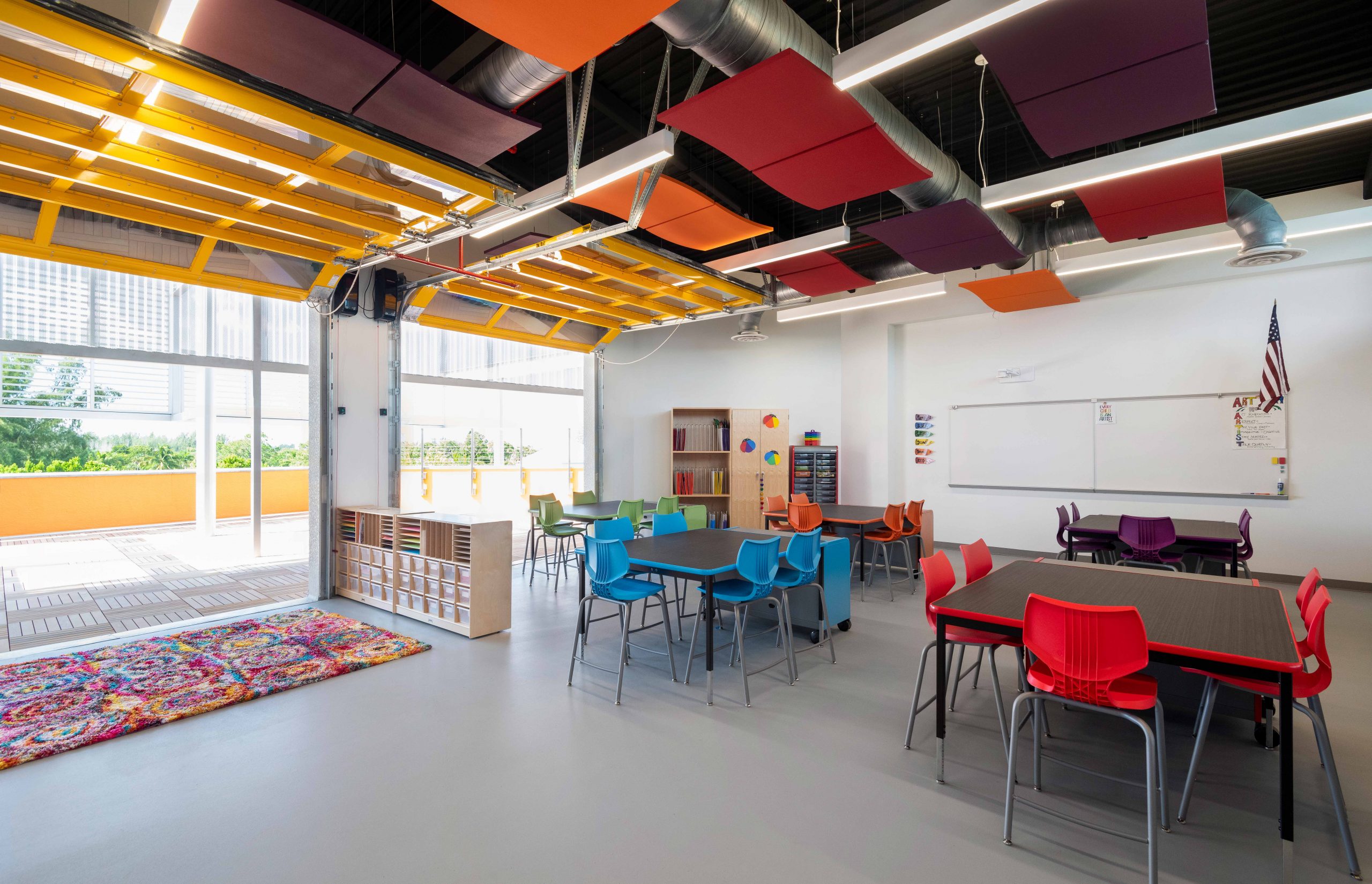 Image Courtesy: Amber Frederiksen Photography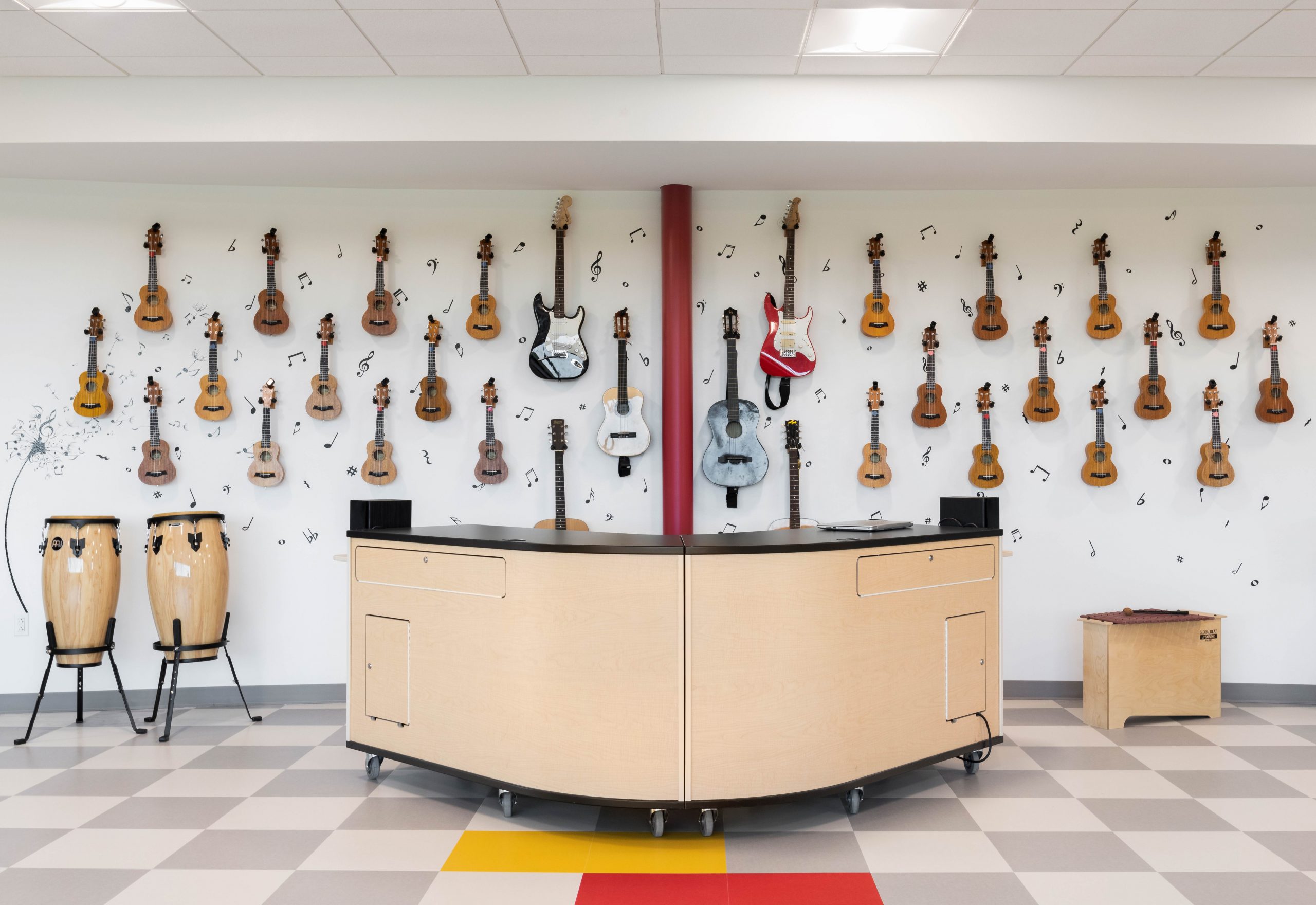 Image Courtesy: Amber Frederiksen Photography
Overview
Funded by a non-profit to provide an education alternative, this new building was constructed on the existing foundation property, adjoining their primary facility. The new building expands services for residents in Harlem Heights, a community with twice the level of poverty in the rest of Lee County. The foundation places a strong emphasis on developing family growth and opportunities and advancing economic self-sufficiency.
The three-story classroom building houses the GLAD Kids Early Learning center for infants through five years old and Harlem Heights Community Charter School (K-5) on the second and third floors. In addition to classrooms, the building offers a large multi-purpose room with capacity to serve meals for 180 students. The school also provides music and art labs designed with access to an outdoor roof terrace to encourage arts exploration and interaction with the environment. The terrace also accommodates aquaponics and hydroponic labs.
Features
All classrooms have abundant natural light, flexibility and technology to support a beneficial learning environment. LED lighting is used throughout the building. New automatic transfer switches assure safe transfer to emergency power. Security measures include electronic access control and video surveillance. AV systems include classroom projectors and sound reinforcement, as well as projection and audio equipment in the meeting, conference rooms and media center. All technology is connected to the adjoining Foundation building.
A 2,000 square foot covered pavilion provides a safe outdoor PE and play area for the children enrolled in both programs.