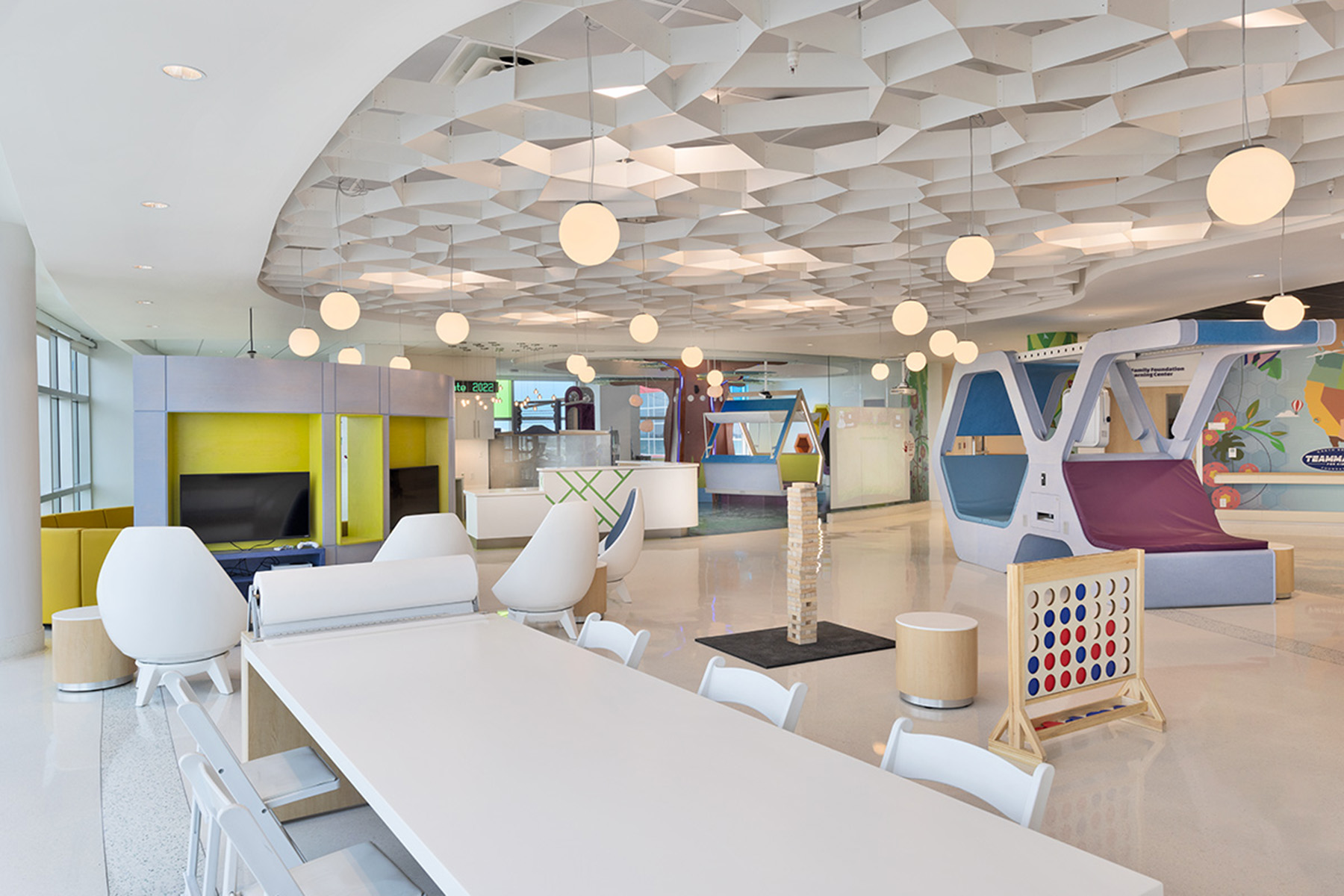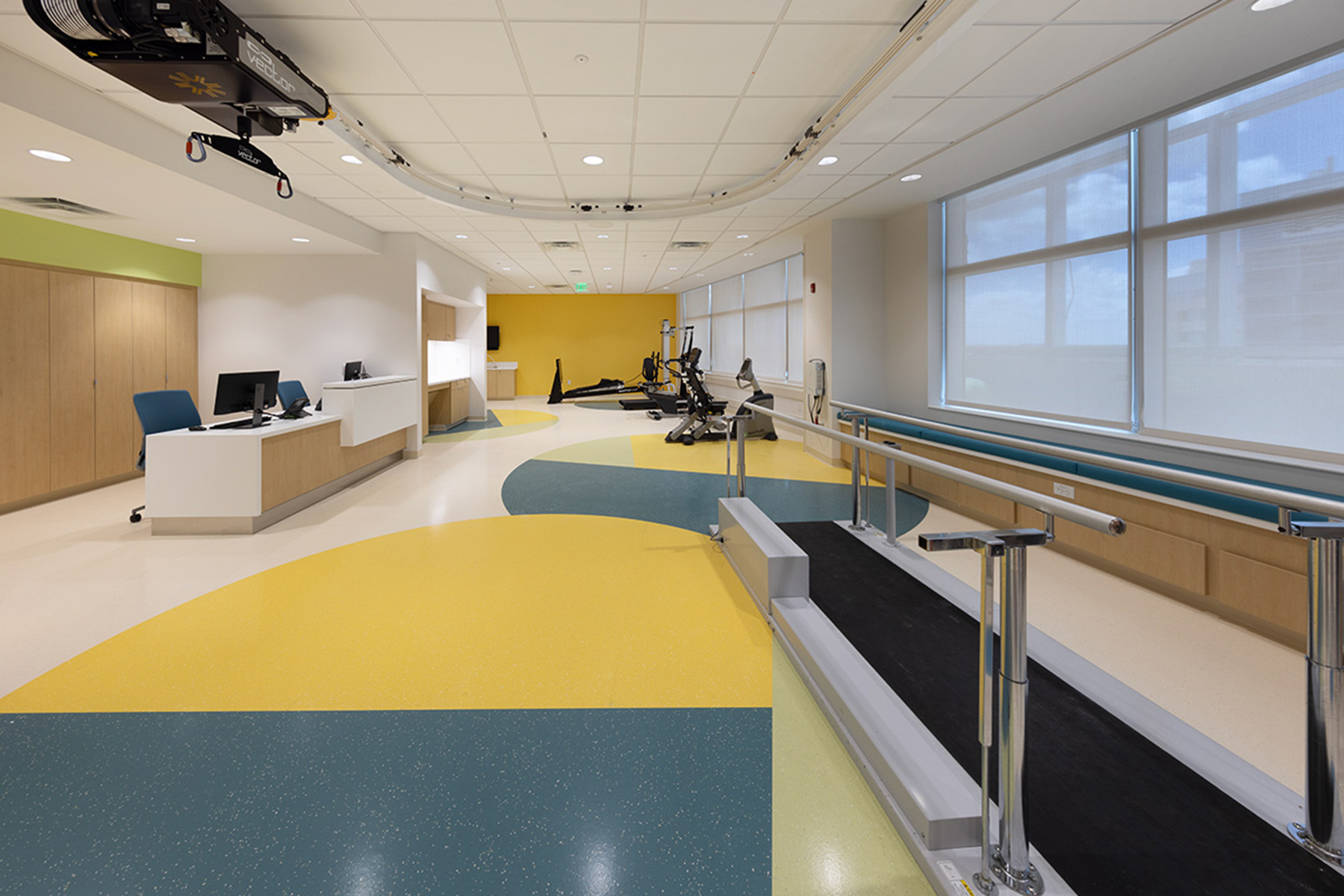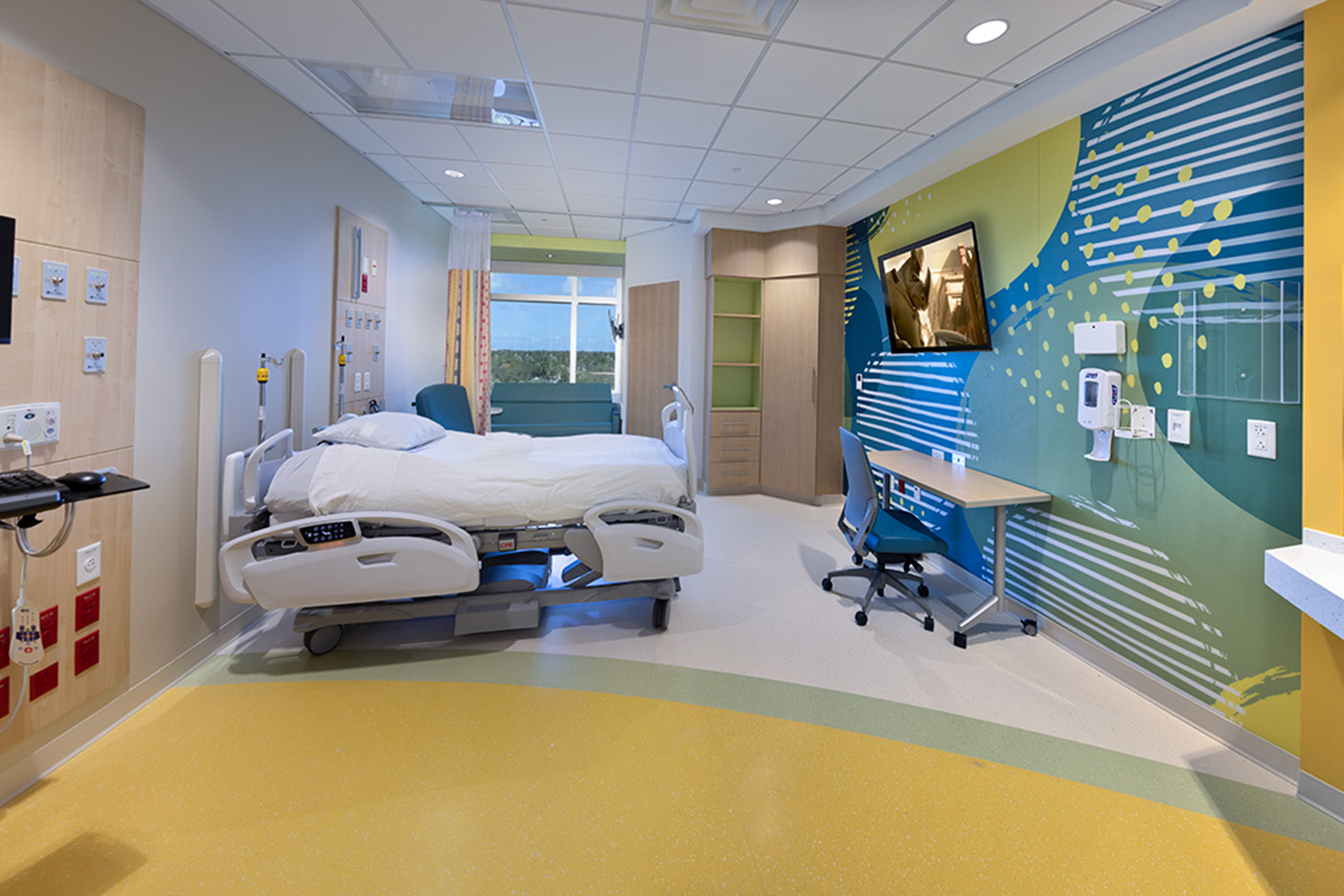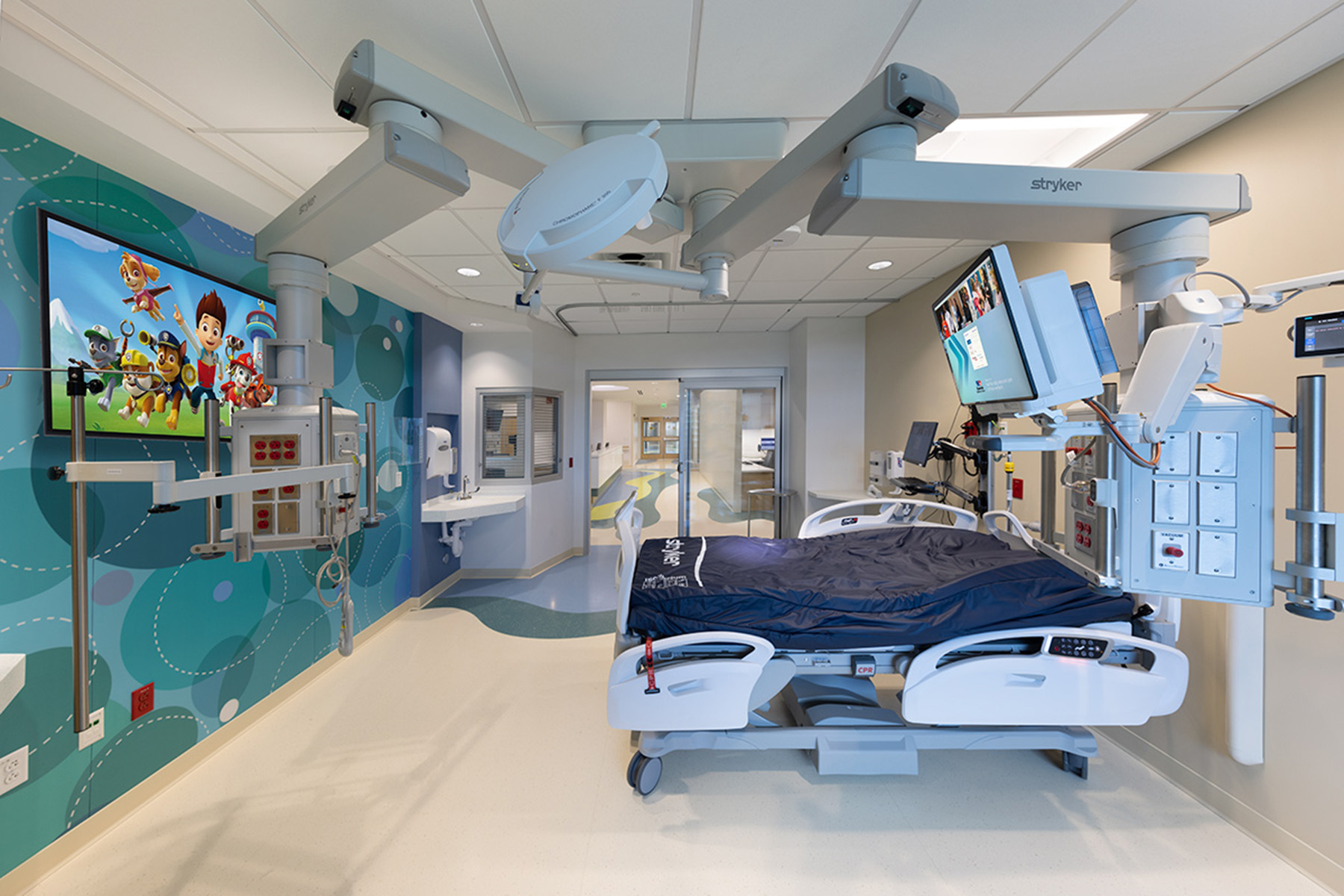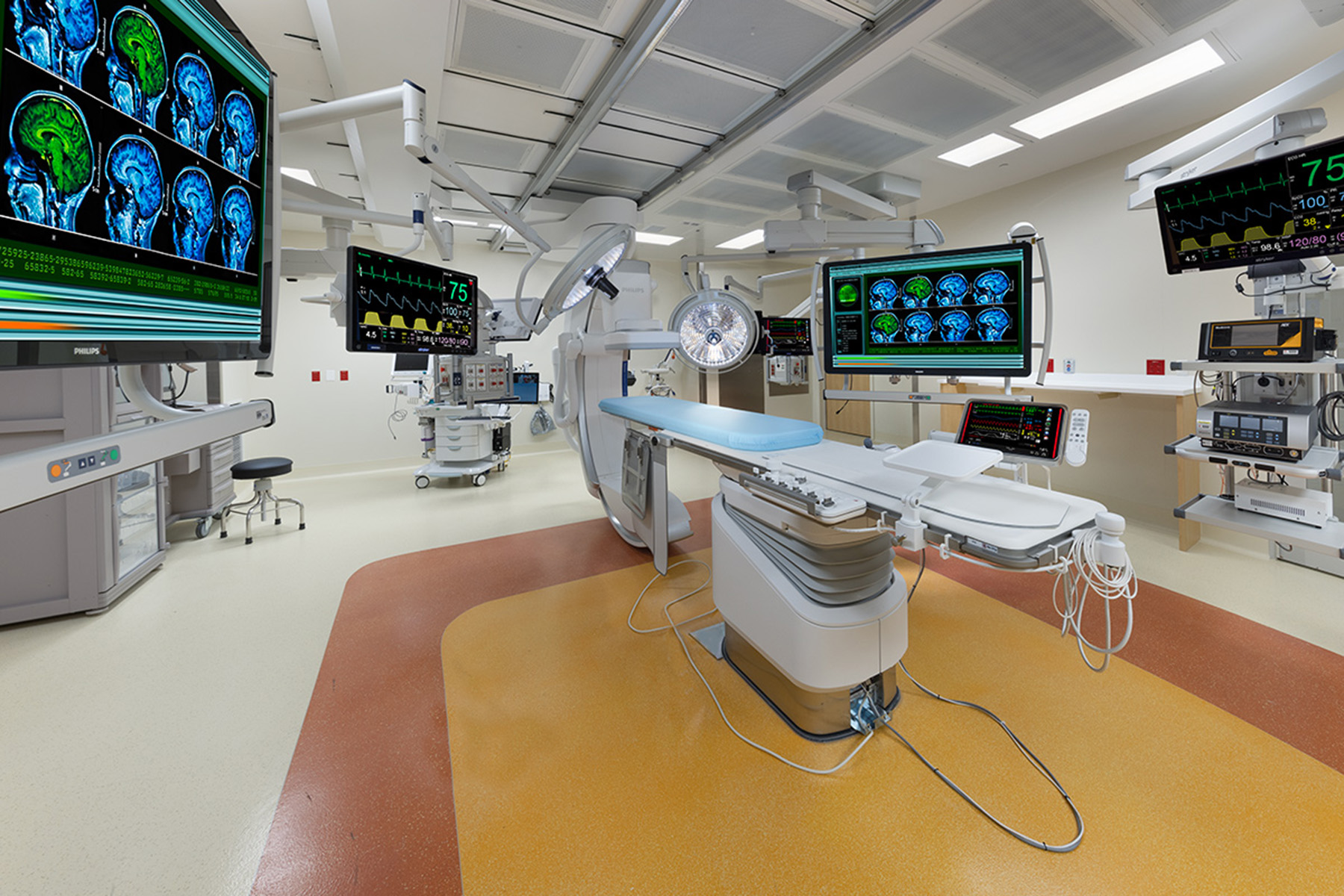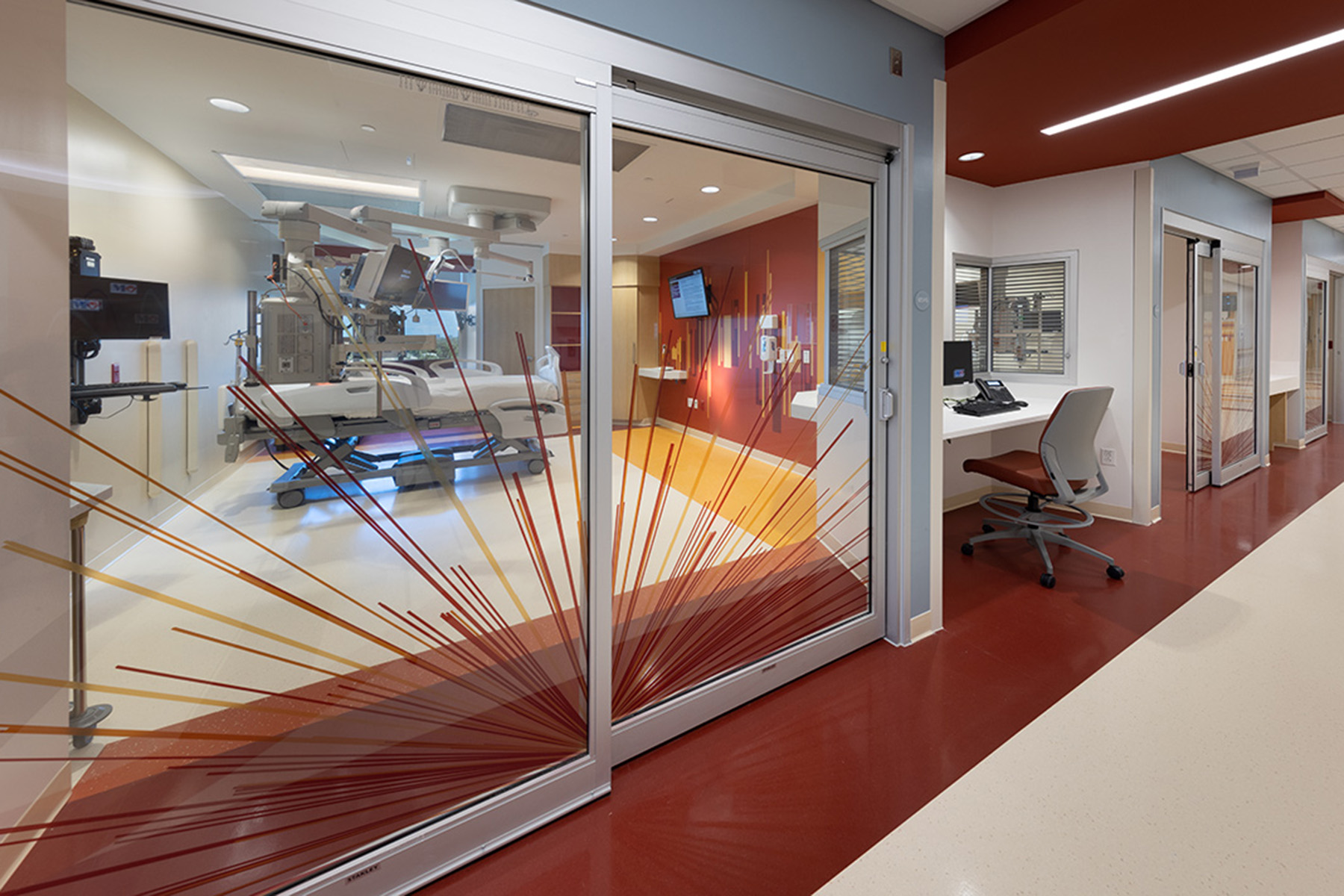 Overview
This four-story vertical expansion adds 72 new patient rooms, two cardiac hybrid operating rooms, two surgical suites, and an intraoperative MRI on top of the existing four-floor facility.
Building on the hospital's theme, Power of Play, the project features several play zones and family support areas with amenities that include a fitness center, spa, and family dining area. The expansion also includes an elevated outdoor terrace on the fifth floor to allow patients and their families to enjoy fresh air and nature safely.
Mechanical rooms on each of the new floors accommodate two 25,000 CFM air handlers with variable frequency drives and highly efficient filtration. Air handlers dedicated to ORs on the second and sixth floors have a supplemental direct expansion coil to attain lower room temperatures. Newly added patient rooms include isolation rooms that have independent exhaust systems equipped with HEPA filtration. Chilled water distribution was extended for the new floors, as is hydronic reheat distribution.
The expansion requires a smoke control system that integrates the existing air handlers. In the case of a fire alarm activation, sequences to negatively pressurize the impacted area and adjacent floors will be initiated. The existing BAS is being expanded to manage the additional new equipment.
To accommodate the expansion, a 900-ton chiller, 900-ton cooling tower and pump, and dual-fuel steam boiler are being added to the existing CEP. A new 1500 KW diesel generator will parallel with the existing generators.