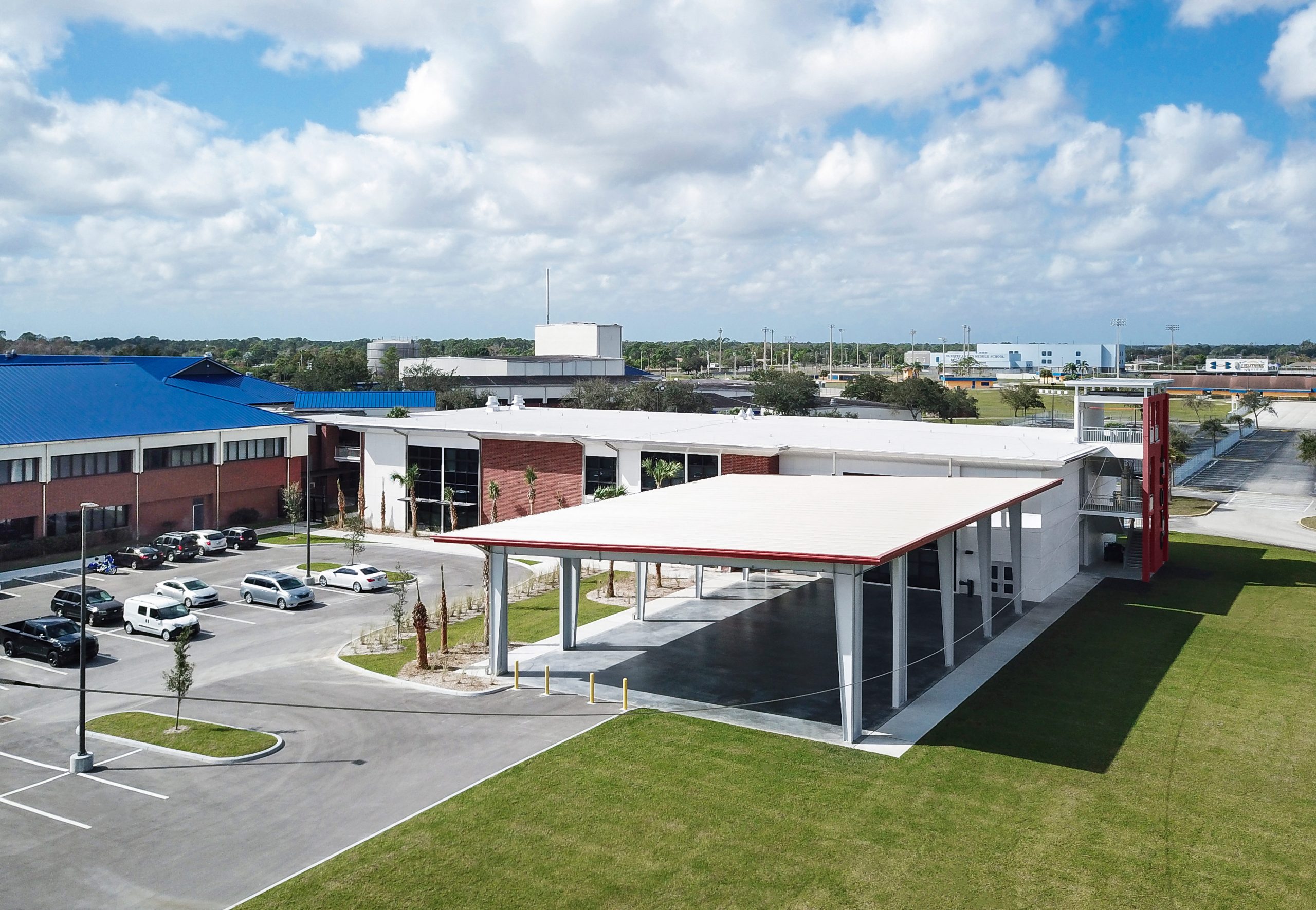 Image Courtesy: Amber Frederiksen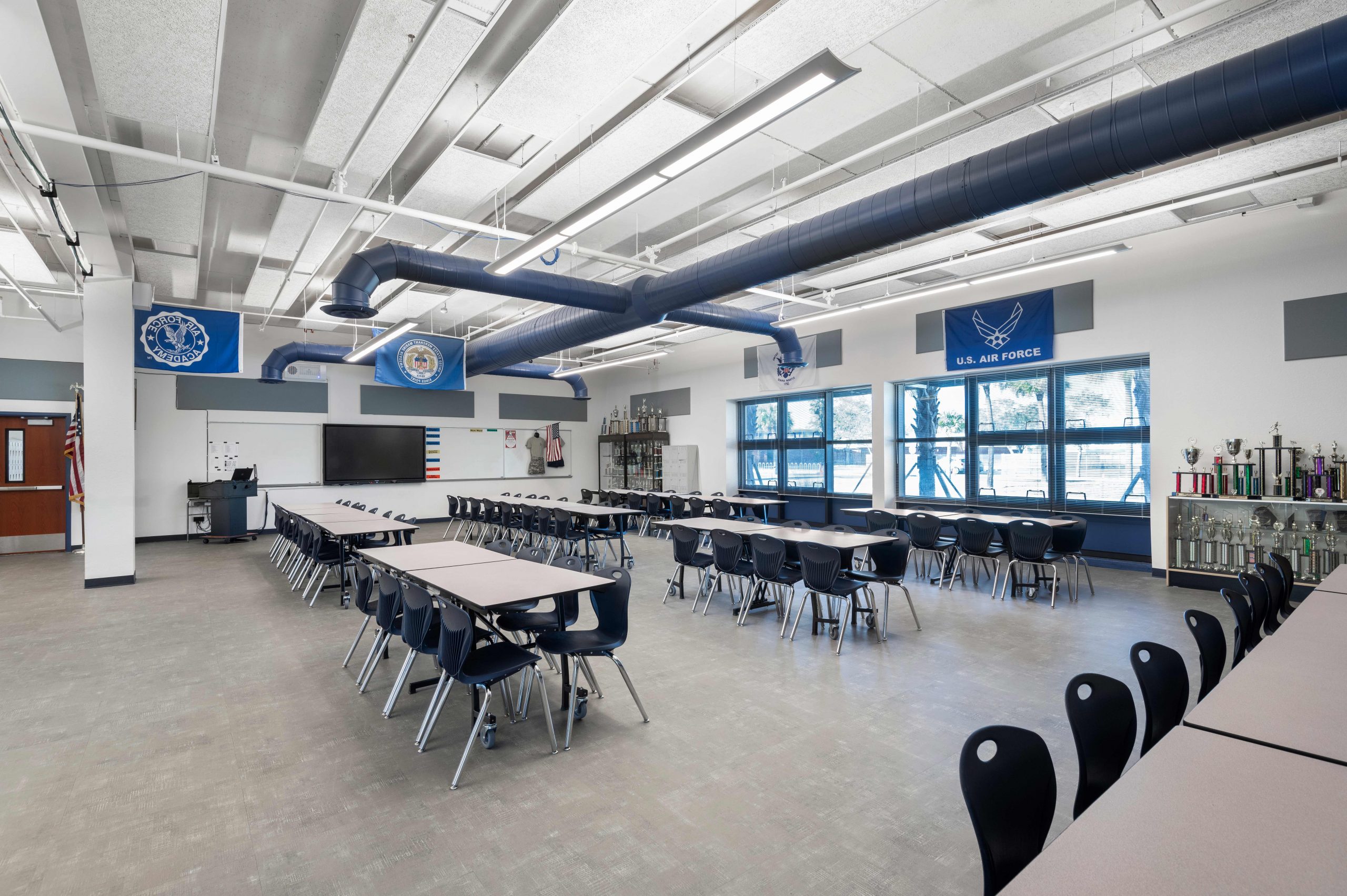 Image Courtesy: Amber Frederiksen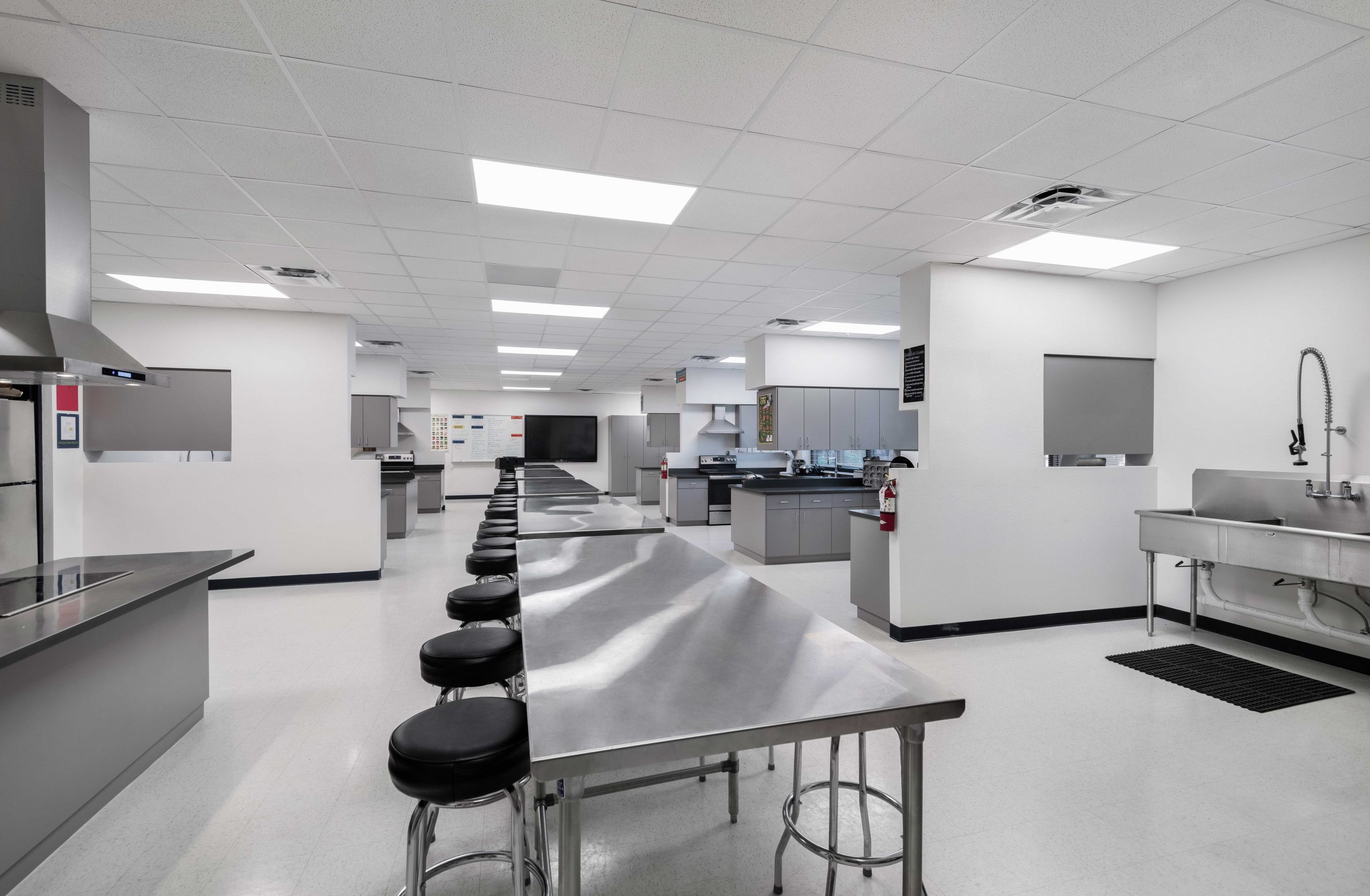 Image Courtesy: Amber Frederiksen
Overview
Growth in the Lehigh Acres community prompted an expansion and renovation of existing spaces to accommodate an anticipated 725+ additional students (500 at new addition and 225+ in existing facility), bringing the total school capacity to 2,500+ students. The new two-story classroom building accommodates a robust JROTC program, while interior renovations in the existing buildings included administrative areas, clinic, media center, dance studio, culinary kitchen, and classrooms.
Features
Building #22 uses a combination of MEP efficiency measures to better the 2017 FBC-EC/ASHRAE-90.1 Standard. Those measures include the use of dual path chilled water air handling units to reduce energy needed to treat outdoor air, an economizer sequence and fans for free cooling when available, and all LED lighting to reduce energy usage and cooling loads.
Building envelope components included better than code levels of insulation and glass performance. Extensive commissioning of the HVAC and lighting controls assured compliance with design intent and confirmed that modeled energy savings were achieved. The design provides for a mechanical room housing two chilled water AHUs (one per floor) as well as a central electrical and IDF room on each floor. Additionally, the MDF room was relocated and updated to centralize and feed the new building addition.