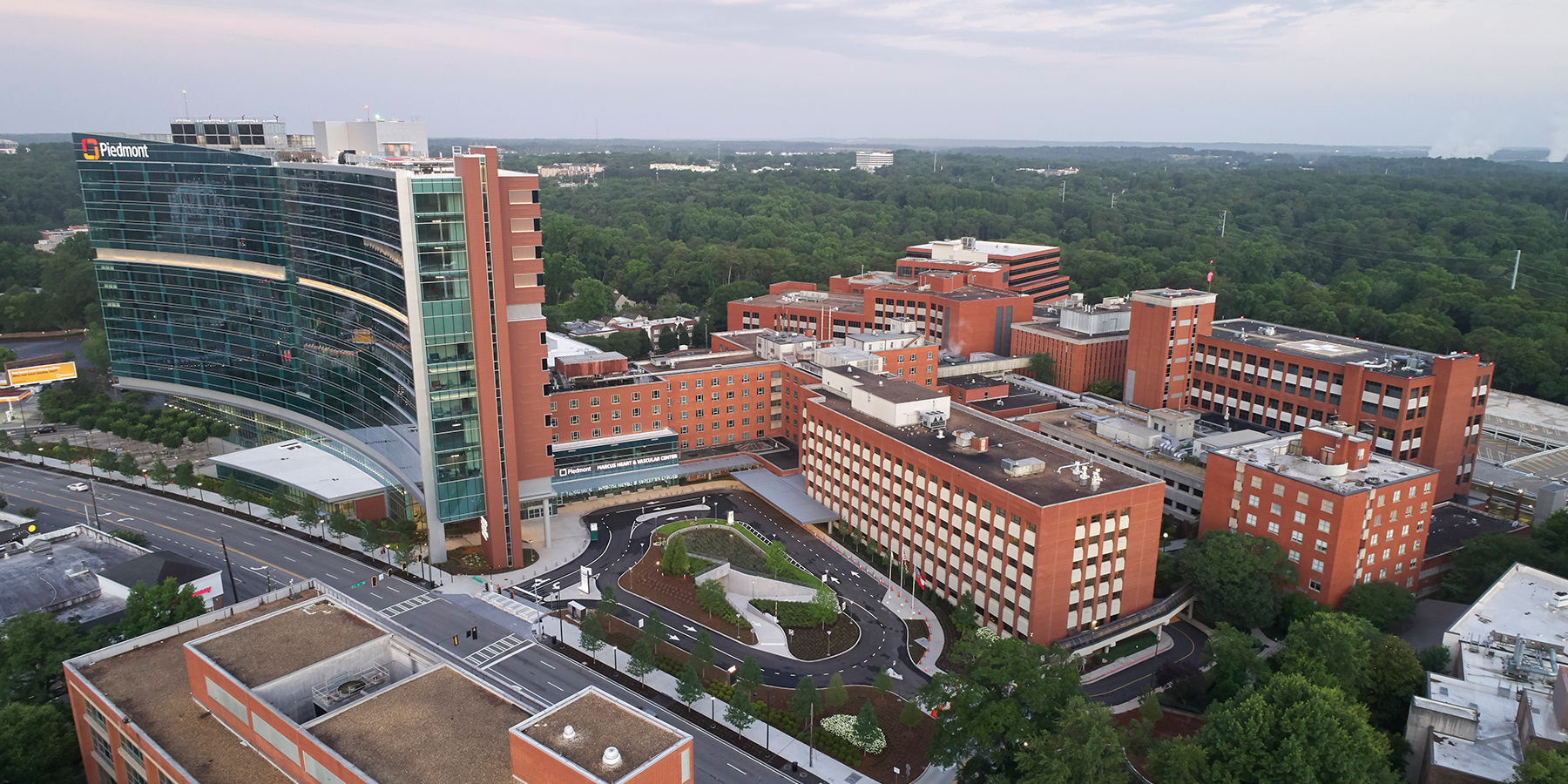 Image Courtesy: Tom Harris & HKS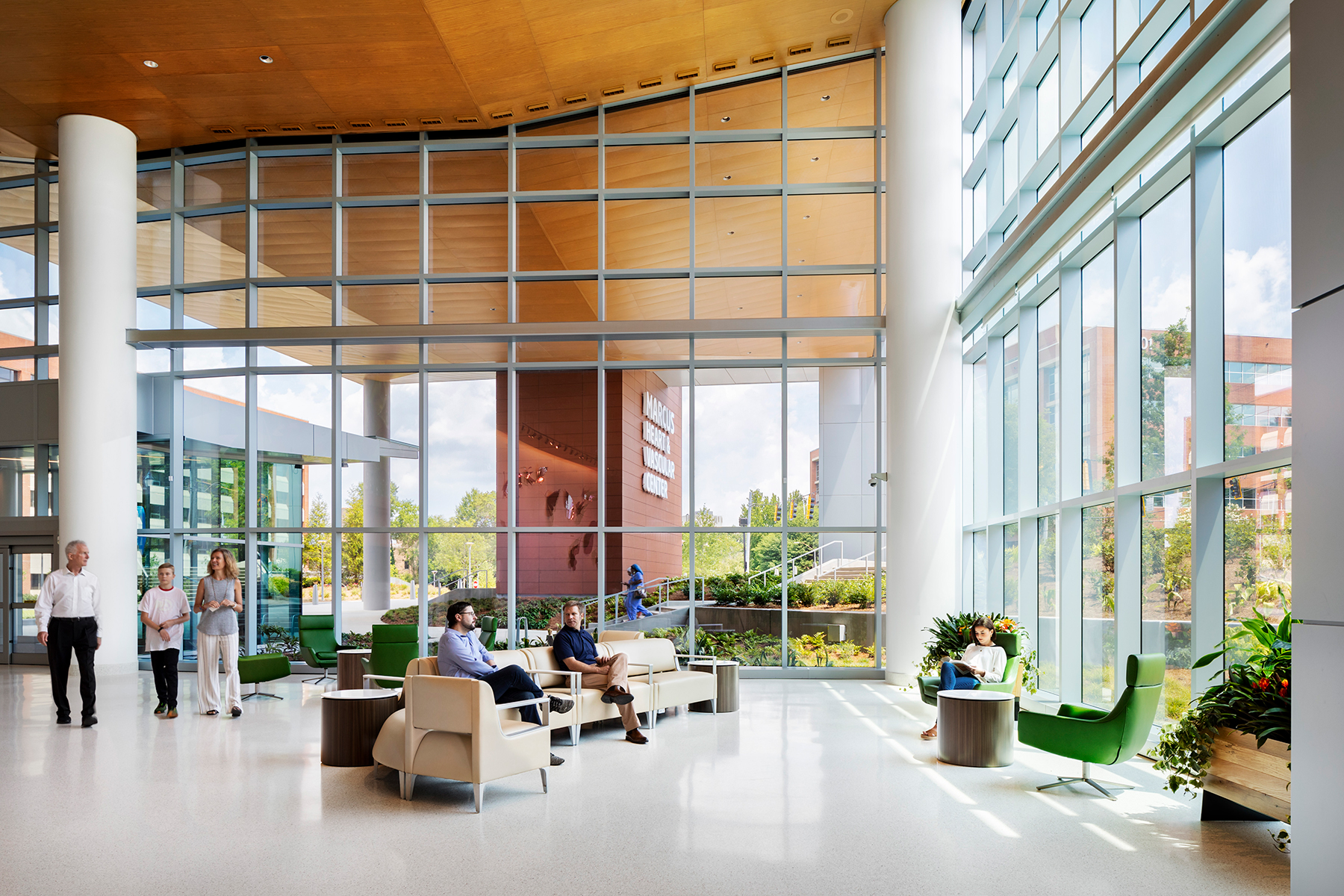 Image Courtesy: Tom Harris & HKS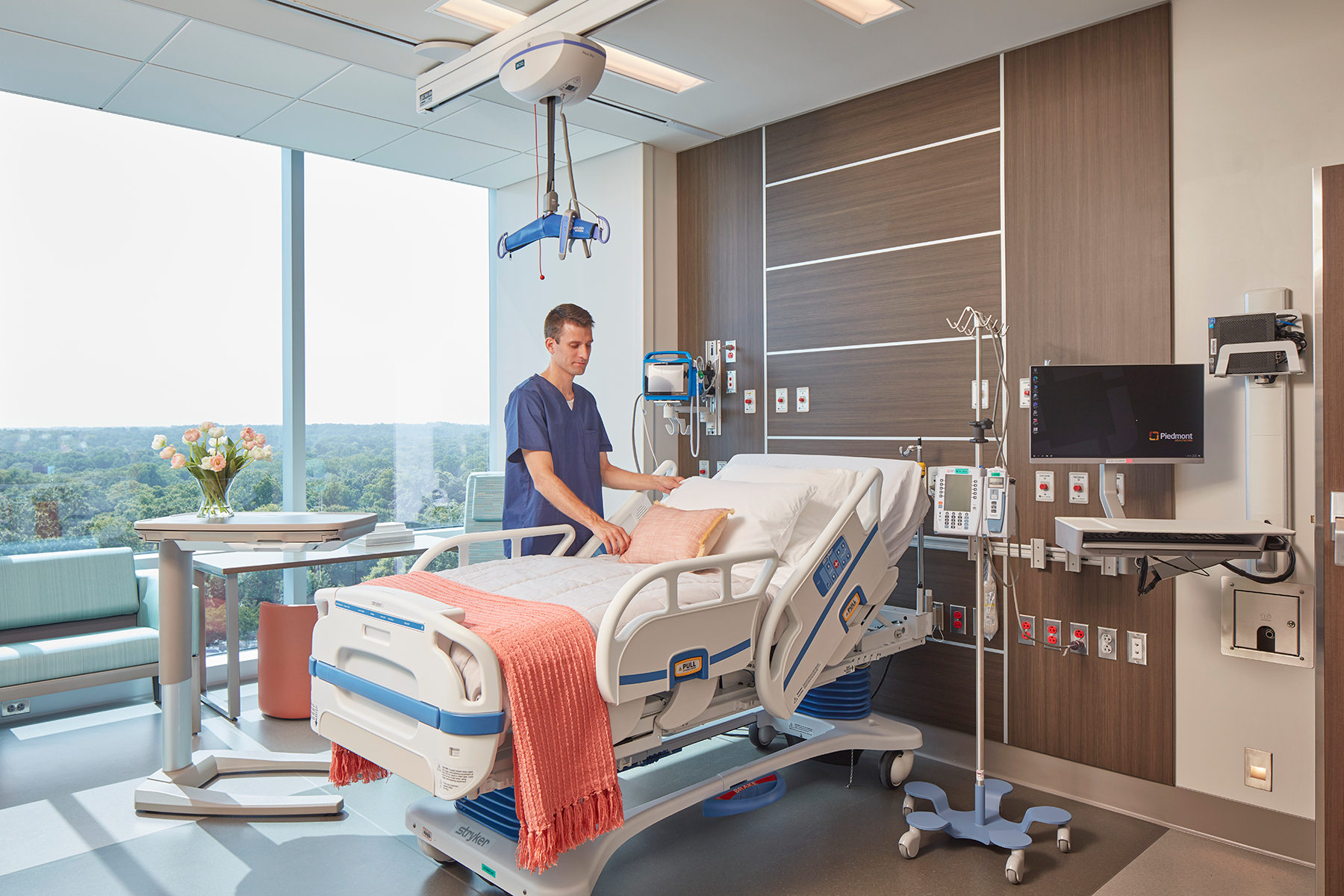 Image Courtesy: Tom Harris & HKS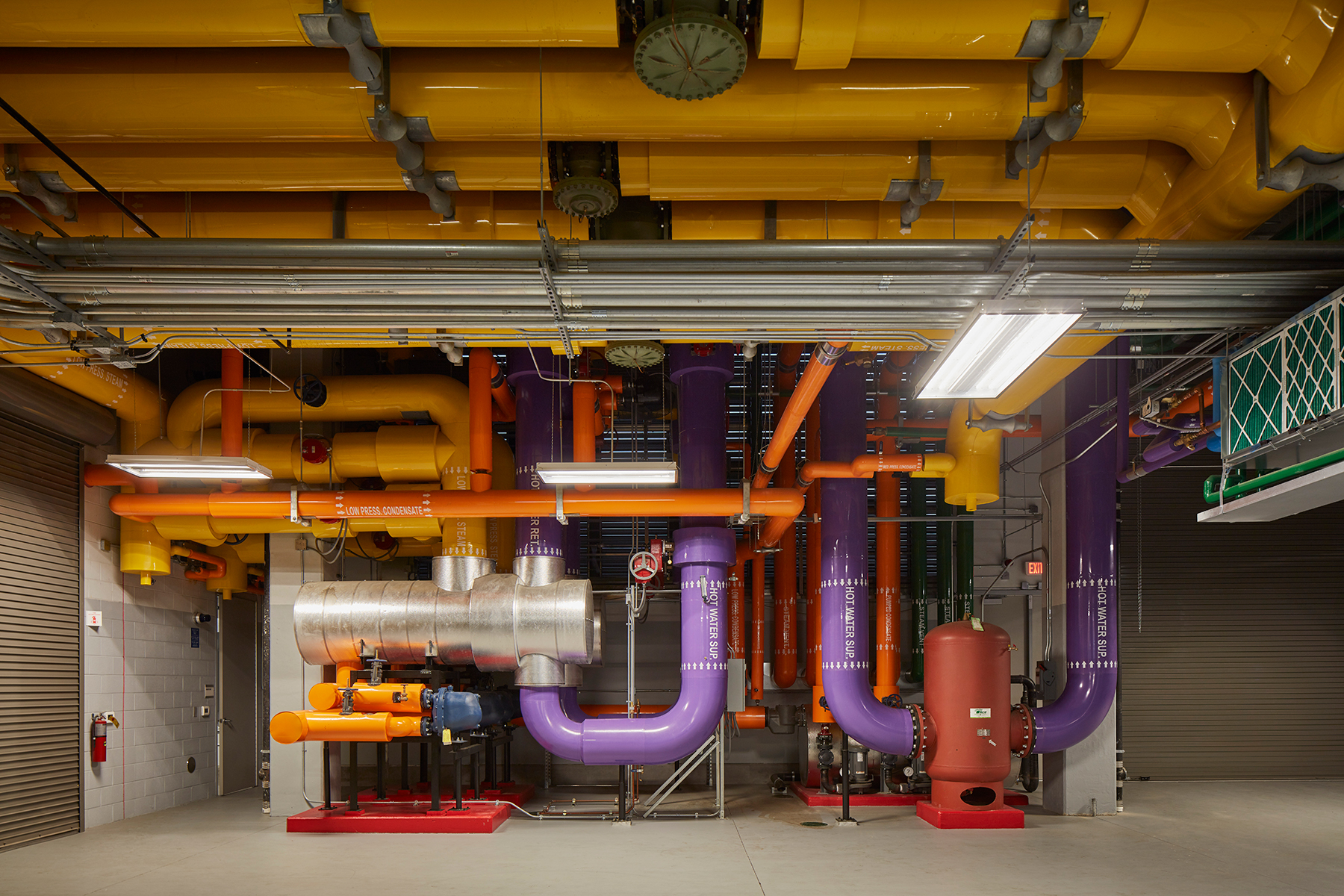 Image Courtesy: Tom Harris & HKS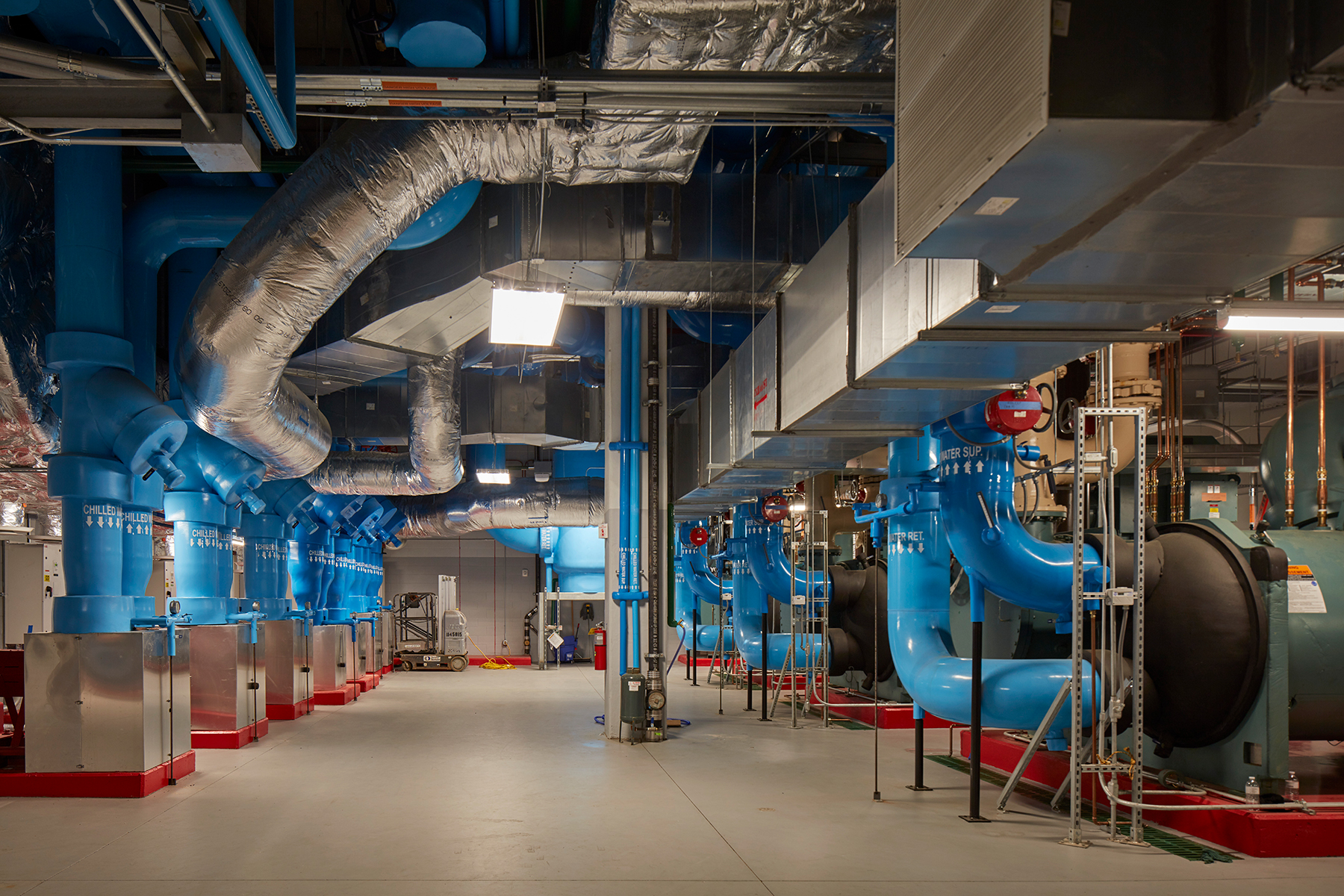 Image Courtesy: Tom Harris & HKS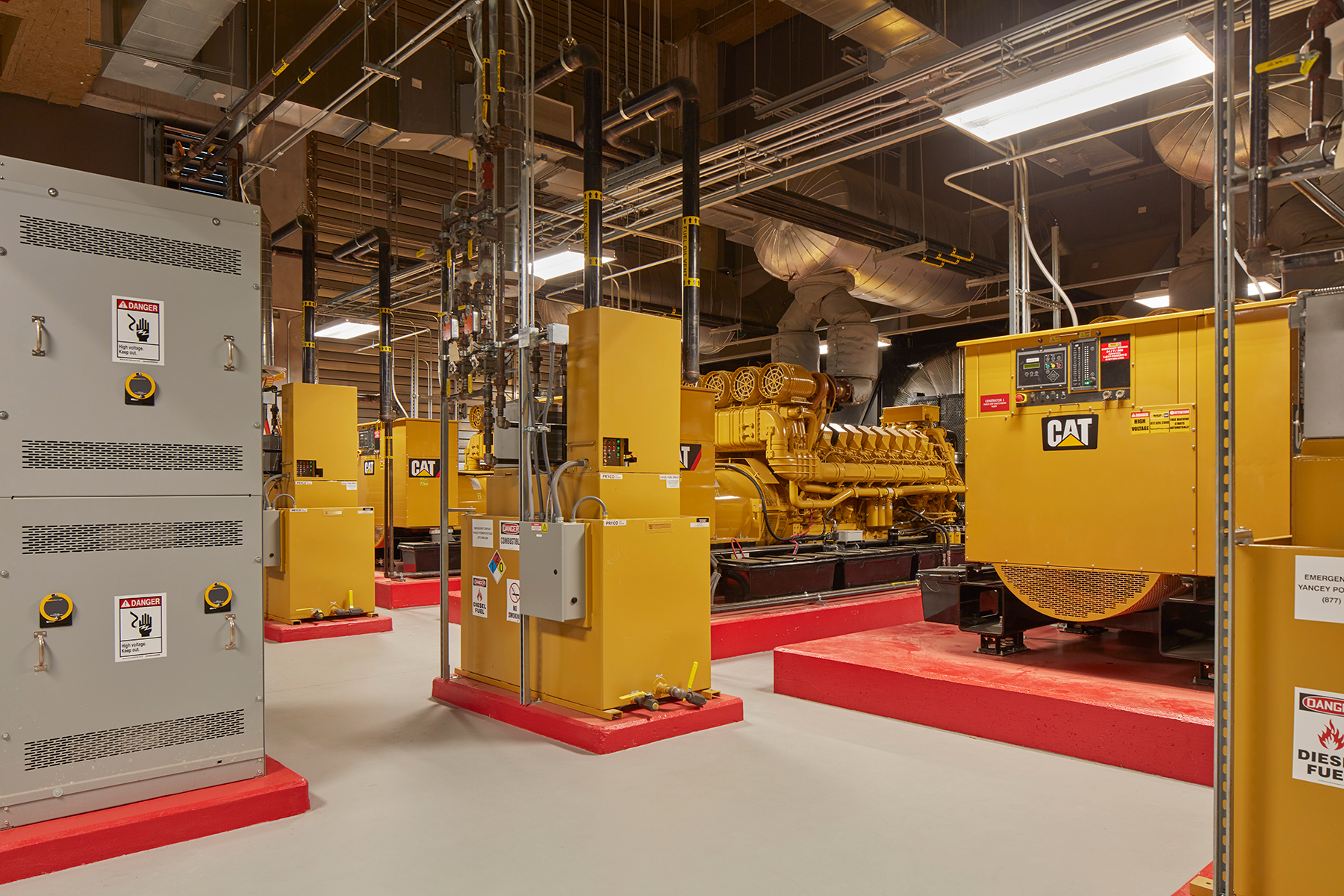 Image Courtesy: Tom Harris & HKS
Marcus Tower at Piedmont Atlanta Hospital
Healthcare / Hospitals / Inpatient Facilities / Building Resilience in Healthcare / Infrastructure (CEP) / Master Planning for Hospitals / High Rise
Mechanical, Electrical, Plumbing / Energy Services / Life Safety and Fire Protection
AIA Georgia, Peoples' Choice Award, 2018
Overview
Set in a historic residential neighborhood, this 16-story bed tower enhances the patient experience by improving access to quality healthcare services at Piedmont Atlanta's main campus. The west façade connects the curved tower to the original hospital.
By embracing teamwork and collaboration, the first phase opened in April 2020 to provide critical beds for COVID-19 patients, nearly four months ahead of schedule. Phase one provides 84 critical care beds and 48 acute care beds on the lower 10 floors. The tower houses the Piedmont Heart Institute, Marcus Heart and Vascular Center, and Samsky Invasive Cardiovascular Services Center and features six operating rooms for cardiovascular procedures, eight cath labs, and four electrophysiology labs. The facility also includes two hybrid operating rooms, five general operating rooms, and sterile processing and supply, along with a 720-vehicle parking garage and central energy plant below the building.
Features
The subterranean central energy plant supports both phases and contains a 12 MW utility plant, a 9 MW dual fed MTM electrical service, and three paralleled 3 MW, 4160 volt generators to provide code-required emergency power loads. A 1500 KVA central building uninterruptible power supply protects hardware and mission critical applications. The plant also includes a 4500-ton chilled water system, a dedicated 300-ton air-cooled chiller for the data center, and 20 computer room air conditioning units located throughout the building.
Phase two is slated to begin in 2022 with plans to build out the six remaining floors over a six-year period, adding an additional 84 critical care beds and 192 acute care beds.