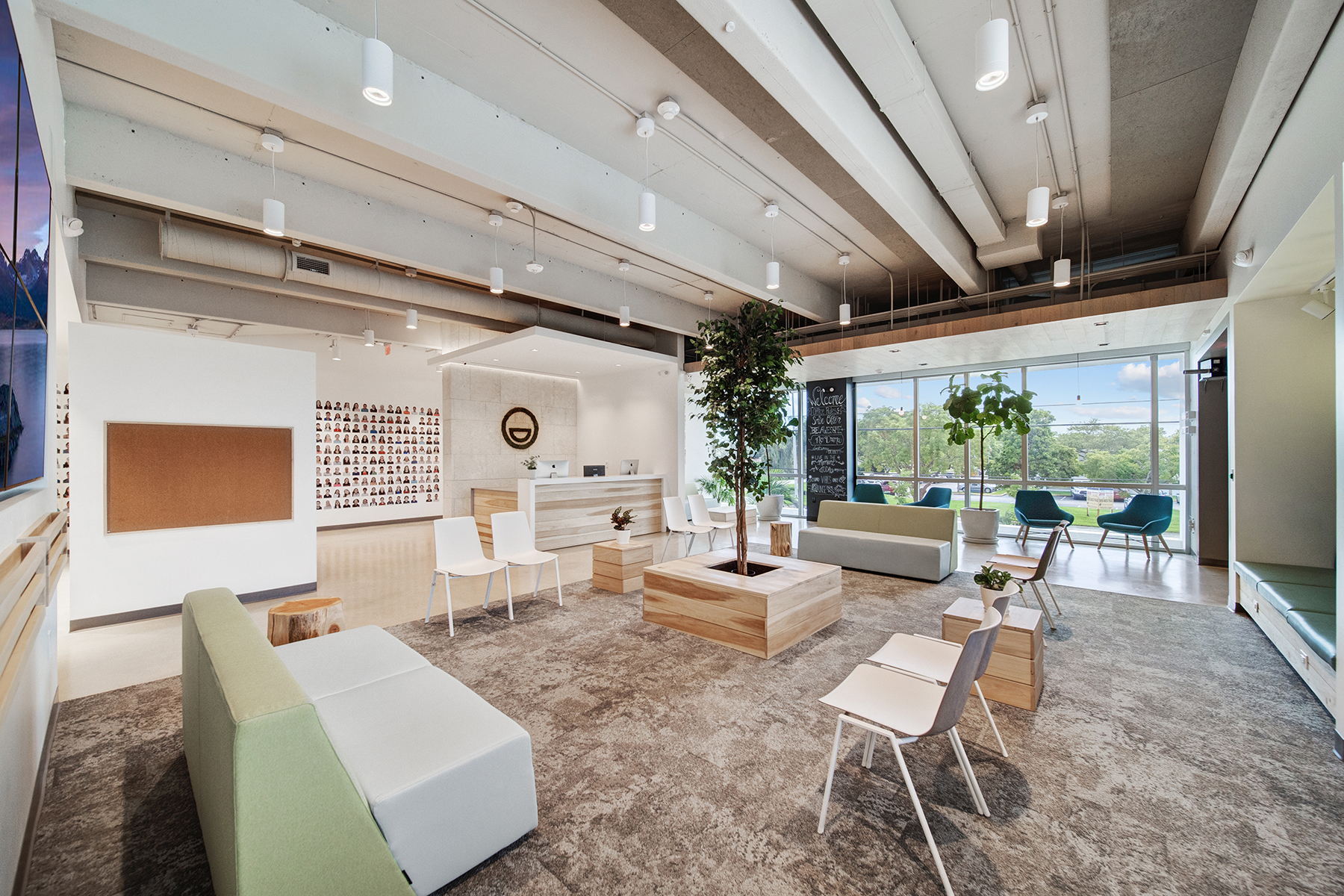 Image Courtesy: Hamed Rodriguez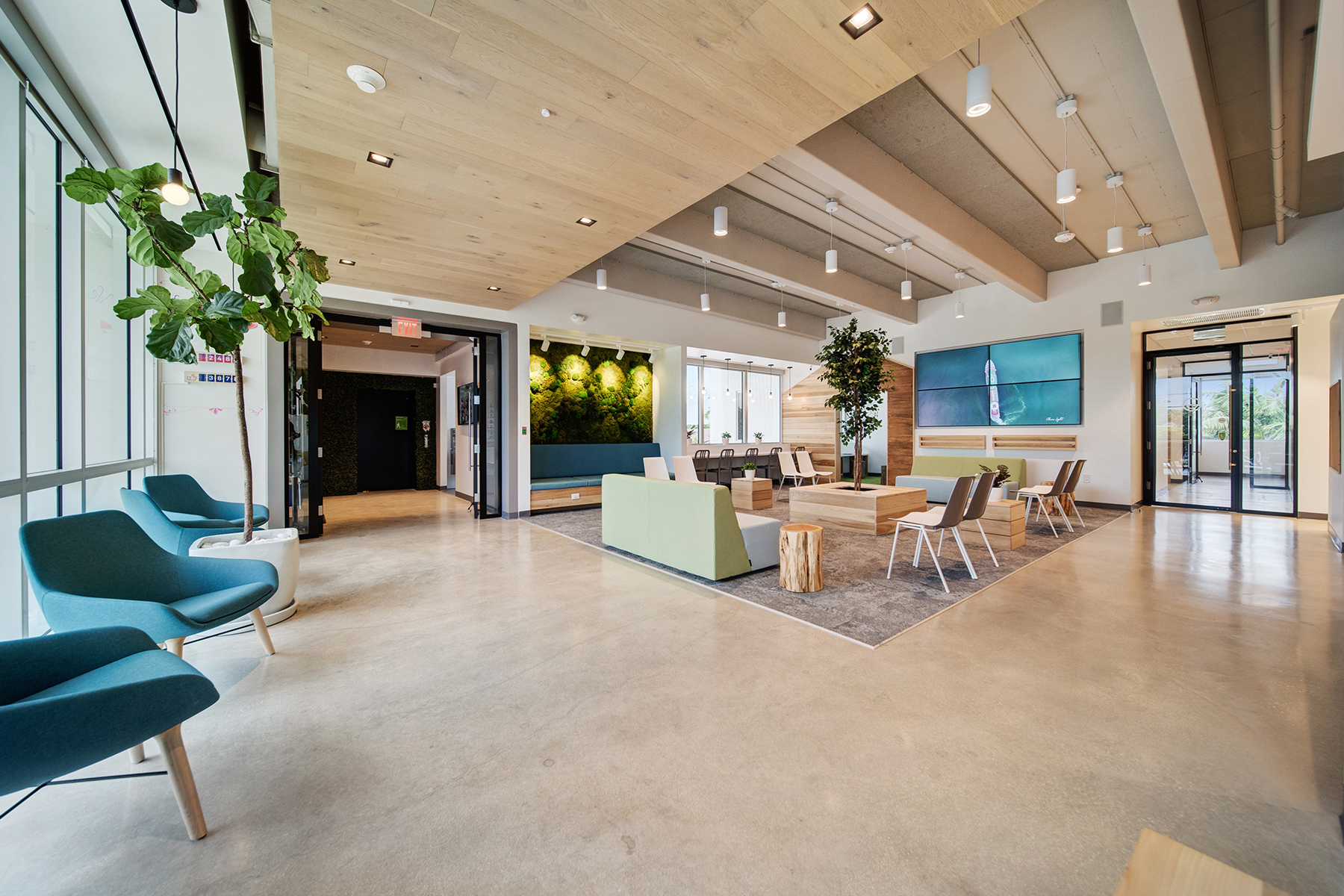 Image Courtesy: Hamed Rodriguez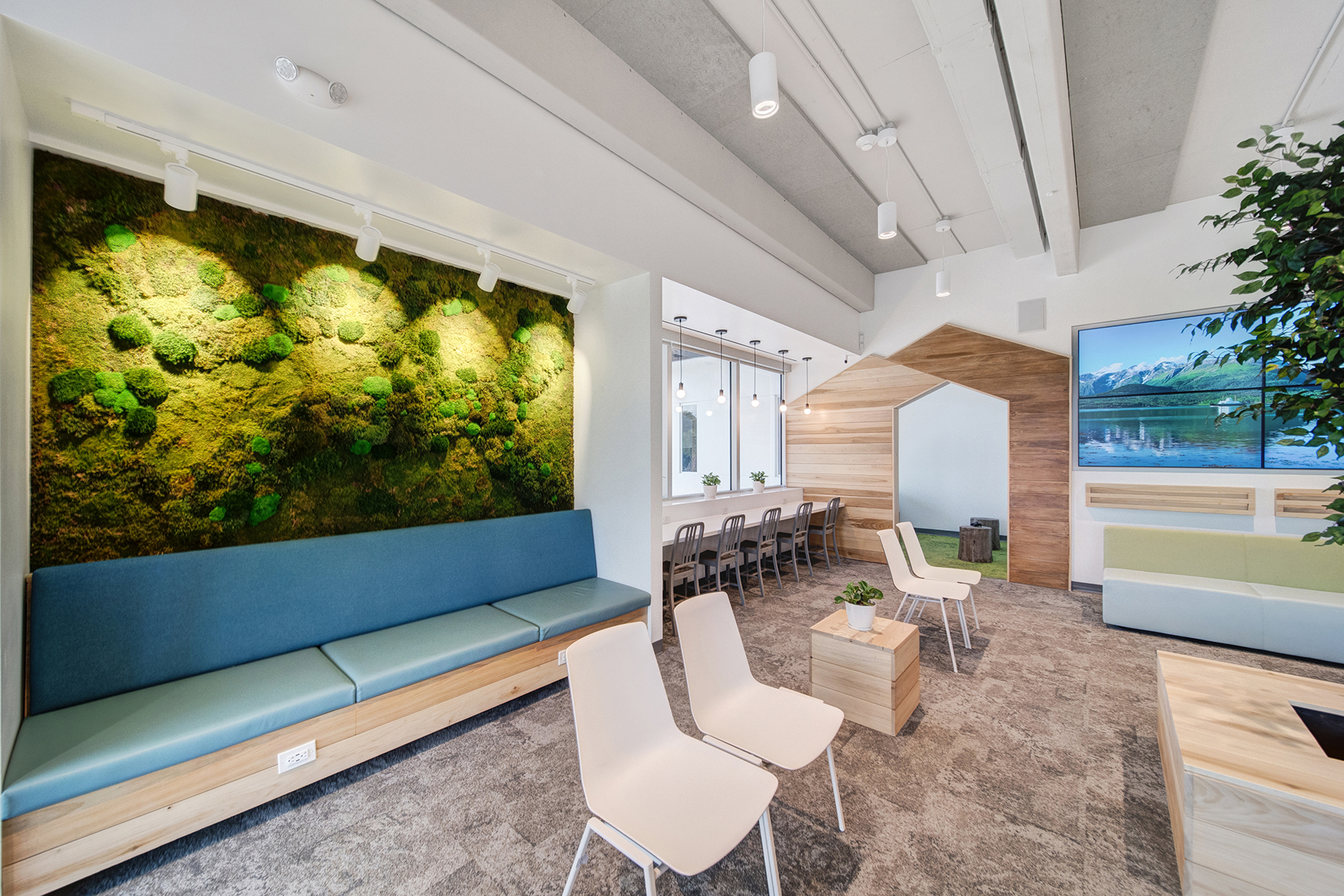 Image Courtesy: Hamed Rodriguez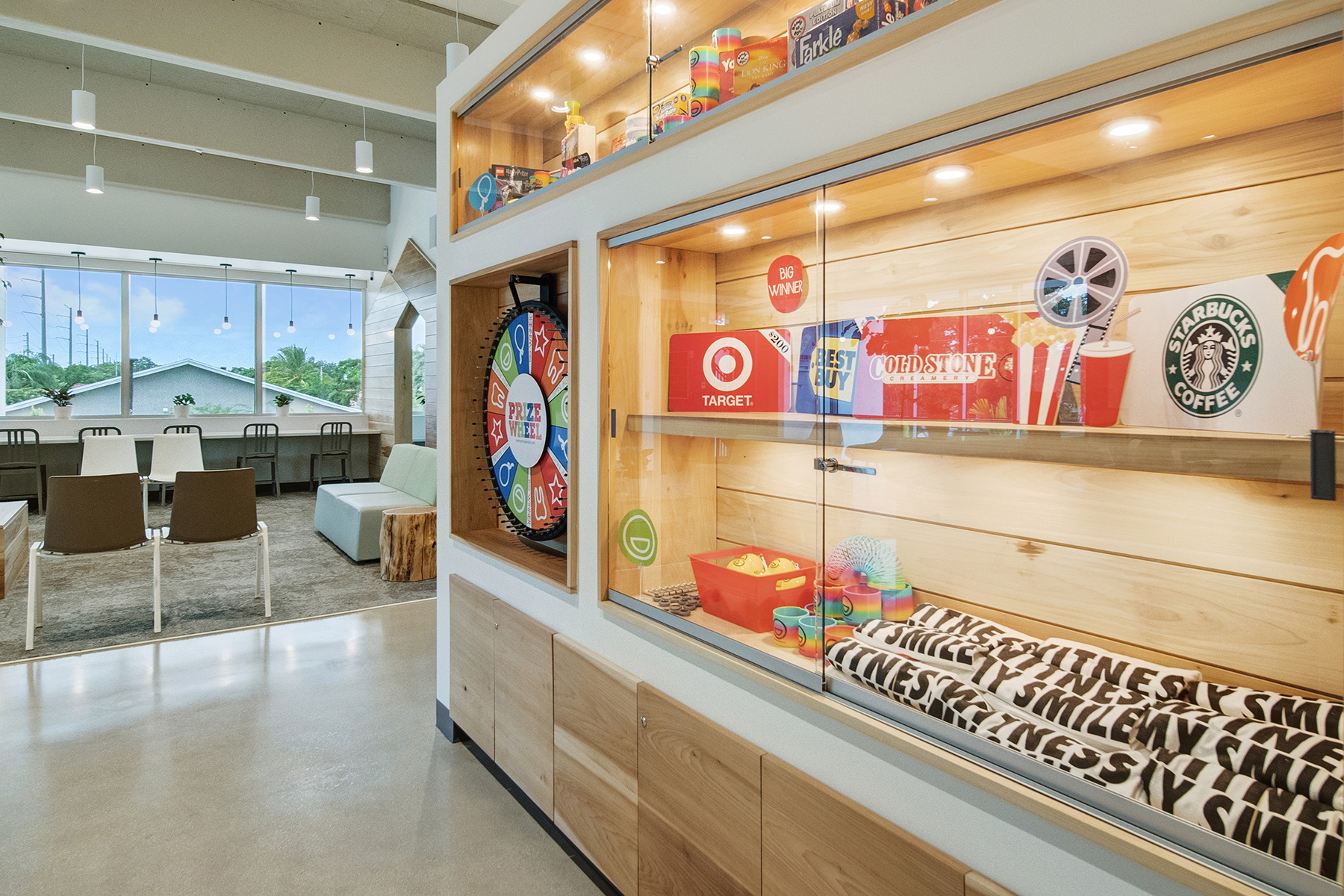 Image Courtesy: Hamed Rodriguez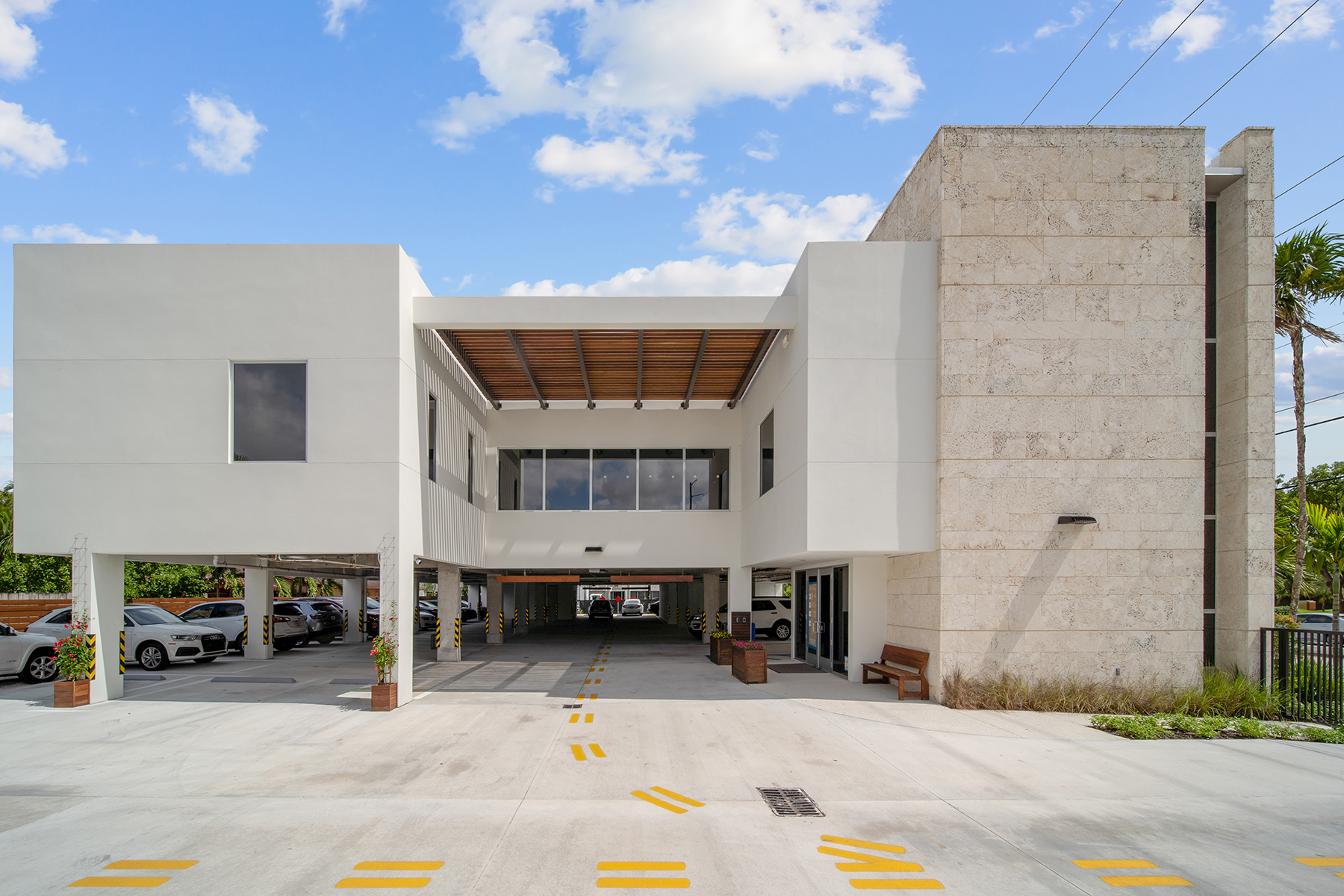 Image Courtesy: Hamed Rodriguez
Overview
Orthodontics Only was designed to maximize patient comfort and lead the way in energy efficiency, achieving the first LEED Platinum orthodontics office in the country and the first LEED Platinum commercial building in the Kendall neighborhood Miami-Dade County.
Features
This three-story orthodontics office includes parking on the ground level with brightly painted doors encouraging patients to use the stairs. The first floor is dedicated to staff needs and includes a café lounge. The second floor is where the patient experience is taken to the next level. An inviting reception area accommodates more than 40 patients and offers a variety of seating and sustainable education activities, including a full-grown tree. Designed with an open concept but ensuring patient privacy was a top priority.
A roof-mounted AC packaged unit with energy recovery serves the office areas and a DX split system conditions specialty spaces. VAV terminal units in the office space provide independent thermal control and an energy management system optimizes system performance. A 5,000-gallon cistern equipped with filtration collects rainwater used for flushing toilets and the design includes a wet pipe sprinkler system in compliance with NFPA 13. Three-phase electrical and a 68.6KVA PV array on the roof provide power. Interior LED lighting fixtures are controlled by occupancy sensors, while exterior LED lighting is controlled by photocell and automatic control panel boards.