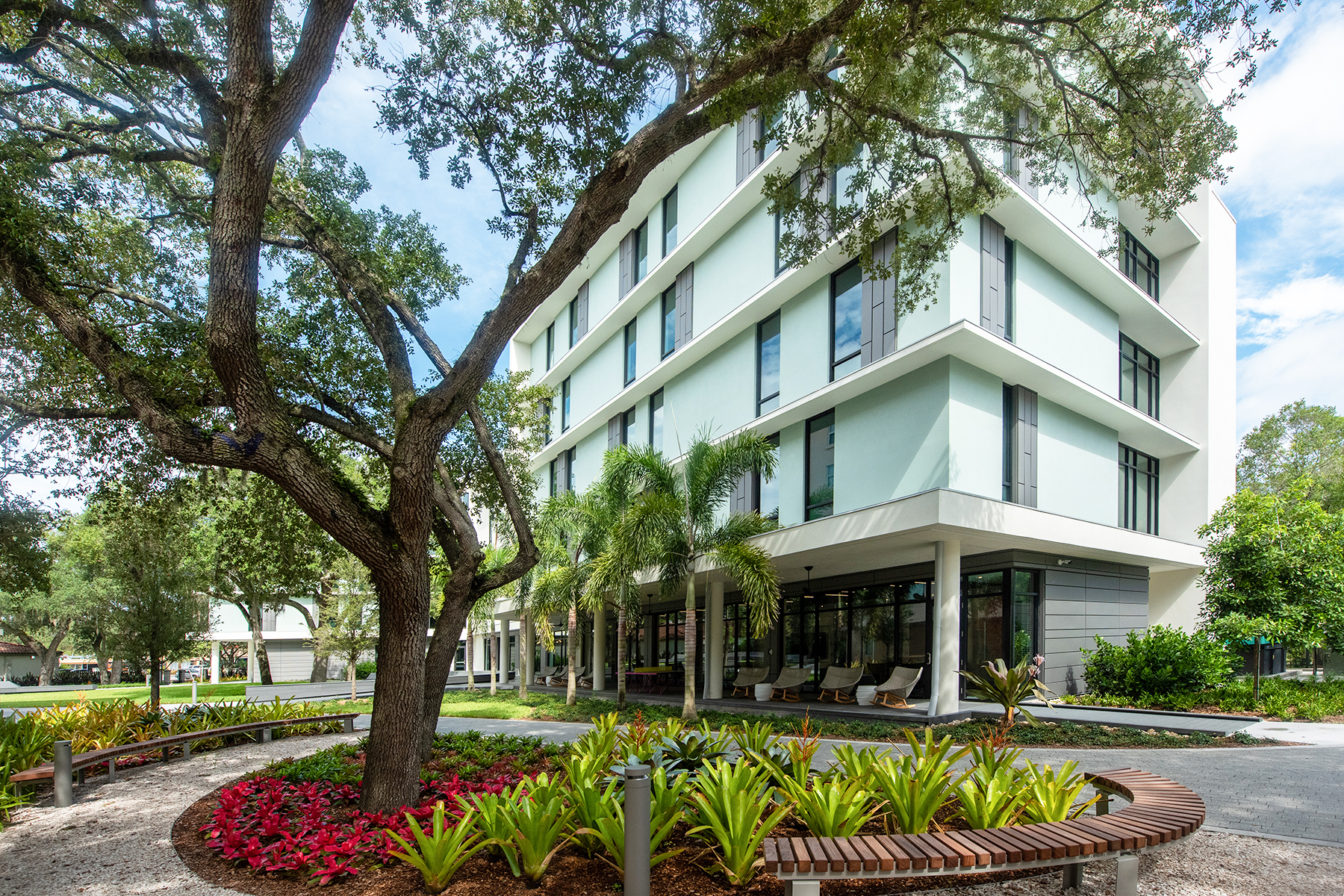 Image Courtesy: Allan Mestrel Photography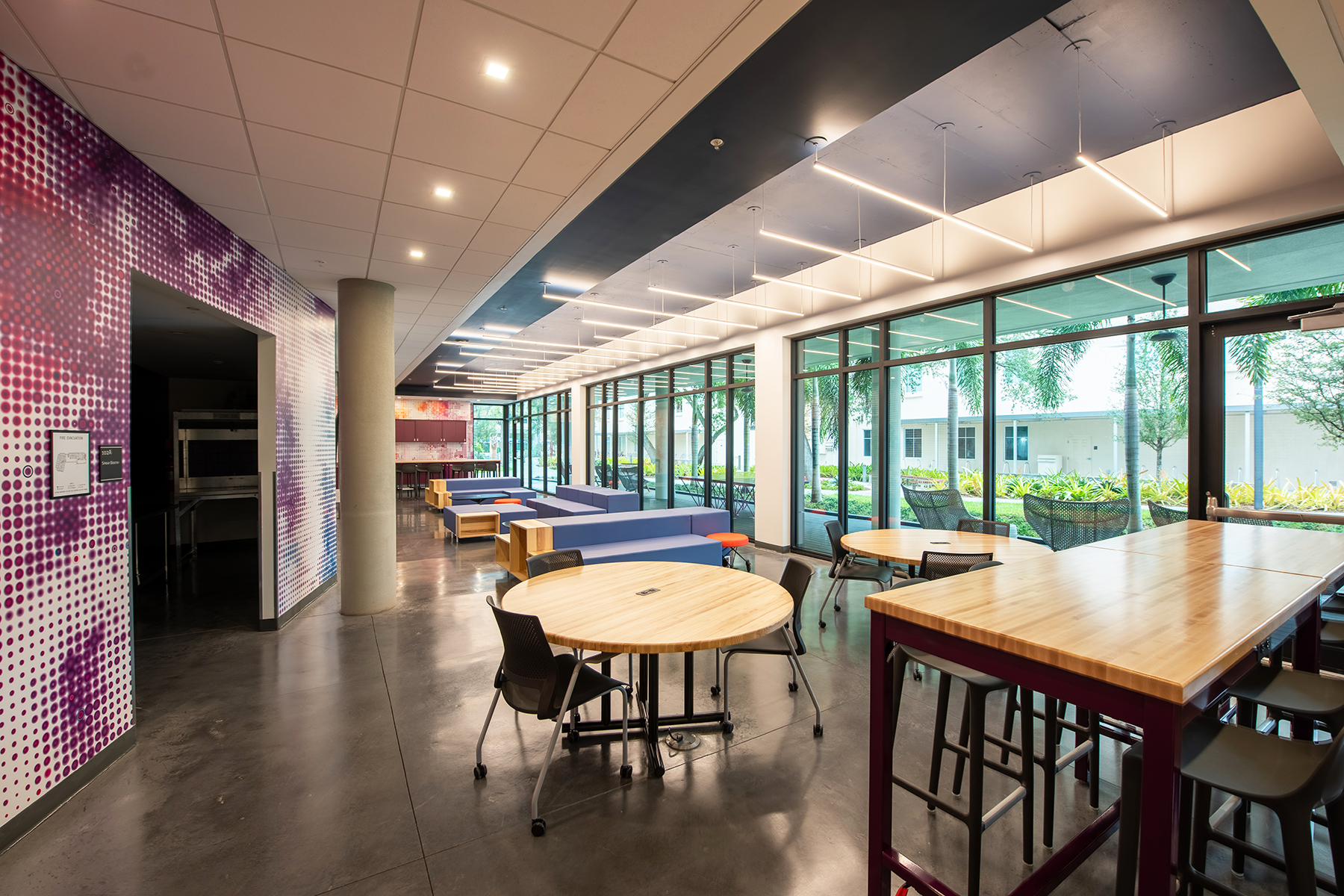 Image Courtesy: Allan Mestrel Photography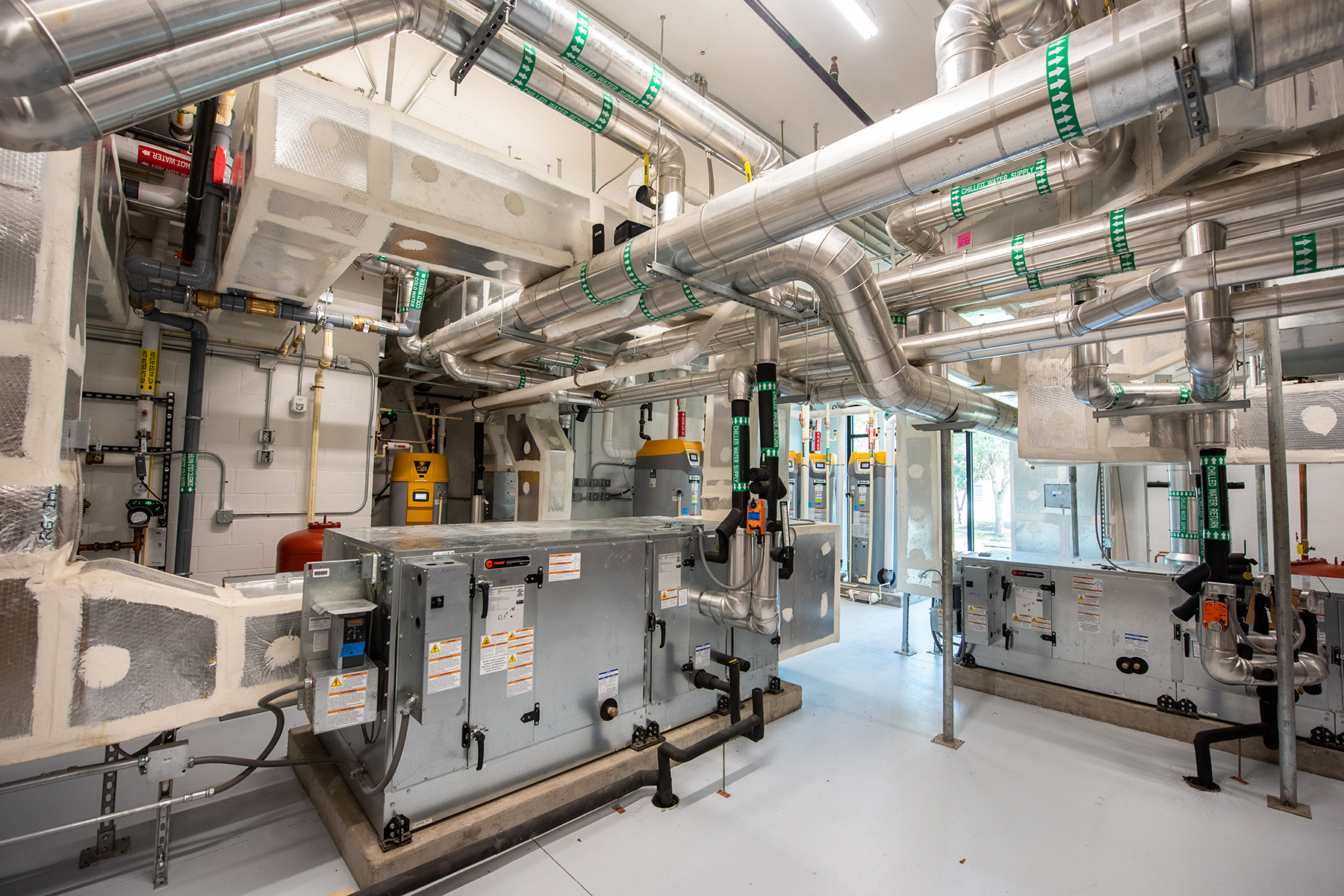 Image Courtesy: Allan Mestrel Photography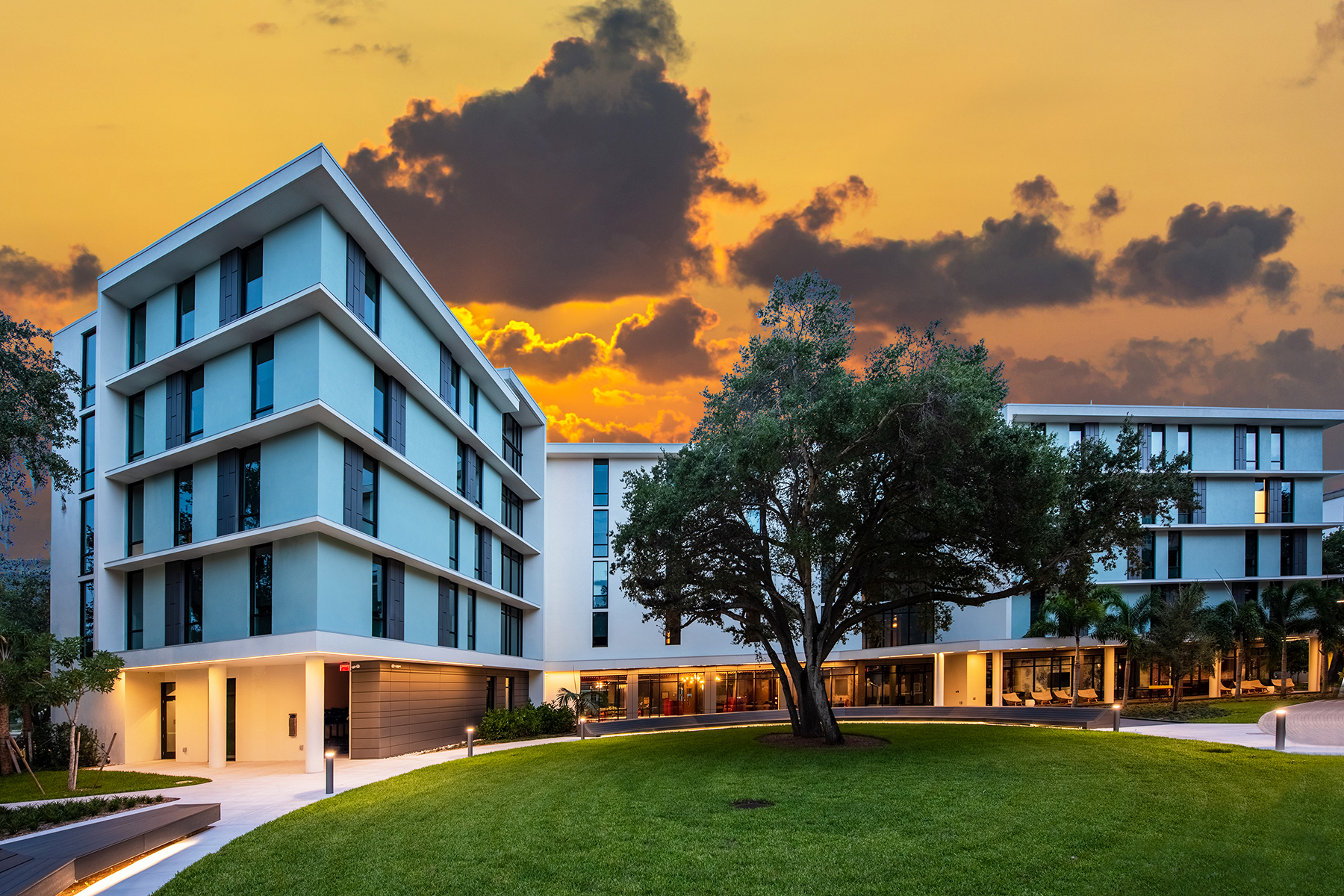 Image Courtesy: Allan Mestrel Photography
Ringling College of Art + Design, Greensboro Hall Student Housing
74,200 FT2
Sarasota, FL, USA
Mechanical, Electrical, Plumbing / Life Safety and Fire Protection / Technology / Energy Services / Commissioning
Registered LEED v4 NC, Targeting Silver Certification
SRQ Magazine, 4Walls, Platinum, 2020
Overview
This new five-story state-of-the-art dormitory accommodates Ringling College's enrollment expansion plan. In addition to housing, the residence hall includes 13 student lounges, four study rooms and a large collaborative project area. A total of 75 suites that can accommodate 271 students. Located in the heart of this picturesque campus, it's a mid-century style using terrazzo, polished concrete, Italian porcelain tile, custom wood paneling and ceilings.
Features
The campus includes a centralized energy plant that provides chilled water for cooling to the building. HVAC systems include dedicated outside air units in conjunction with energy recovery that are ducted directly to individual dorm fan coil units to reduce ventilation loads and better control humidity. Common spaces, such as the lounge and project room, are served by individual air handling units, each with dedicated energy recovery. Associated electric heating coils for the fan coils and air handling units include silicon controlled rectifiers that allow the coils to modulate as required to more tightly control temperatures and space comfort. The ability to more precisely control the coils reduces energy consumption and costs. The result is improved control of space cooling and heating needs, which improves overall occupant comfort and conserves energy.
High efficiency, natural gas-fired condensing water heaters with storage provide hot water for building. Both indoor and outdoor water use reductions resulted in achieving 4 of 8 LEED points available in this category.
LED lighting is used throughout the building and site. Site lighting is controlled by a photocell. Corridors and common areas use dual technology sensors for lighting control and enhanced energy savings.
TLC used energy modeling to verify energy savings in comparison to a baseline building and to help reach Ringling College's LEED NC v4, Silver Certification goal. The energy model also helped the team analyze the building envelope, HVAC and lighting system options, achieving 8 of 18 LEED points through 16% cost savings reduction.