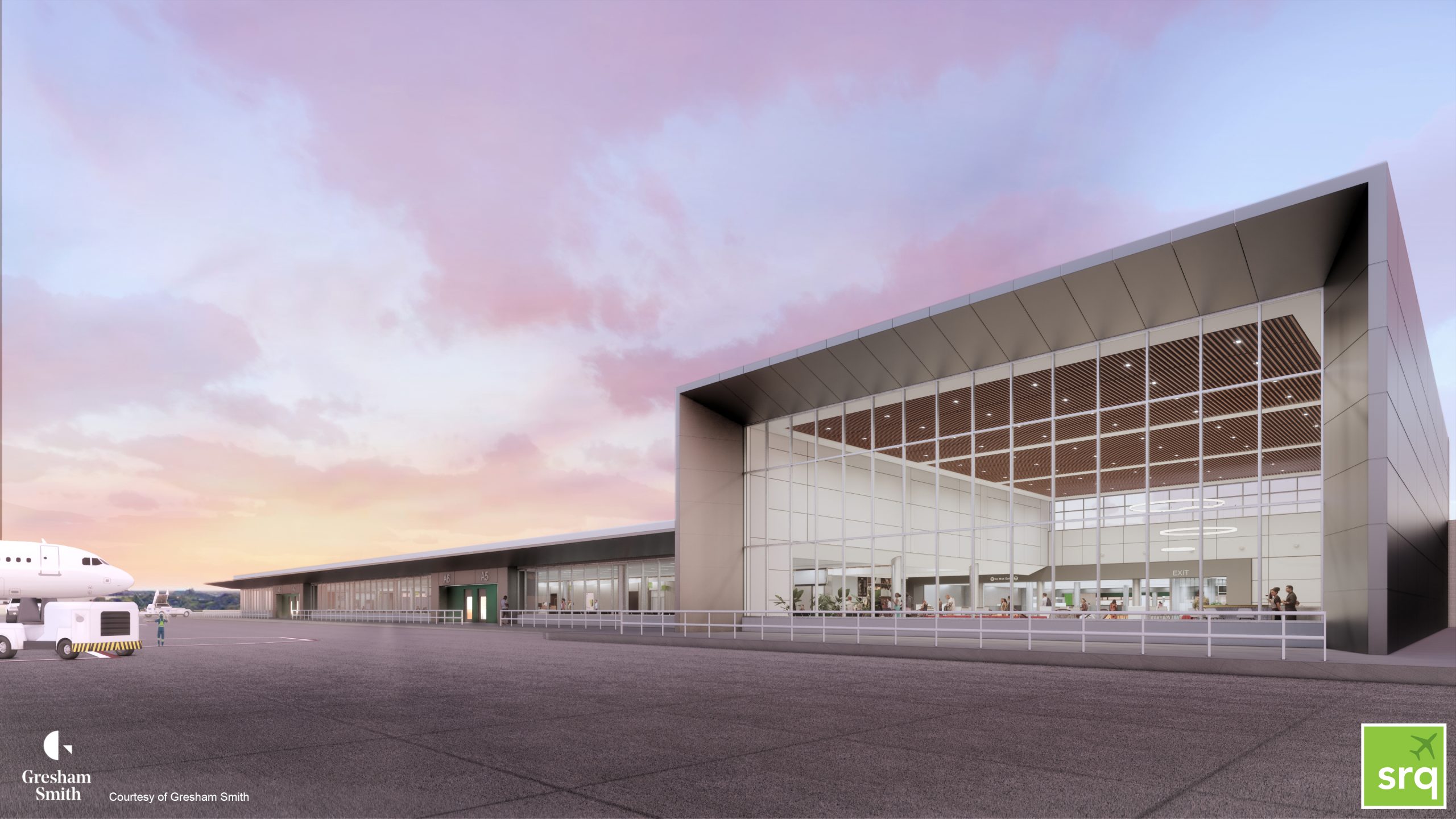 Image Courtesy: Image courtesy of Gresham Smith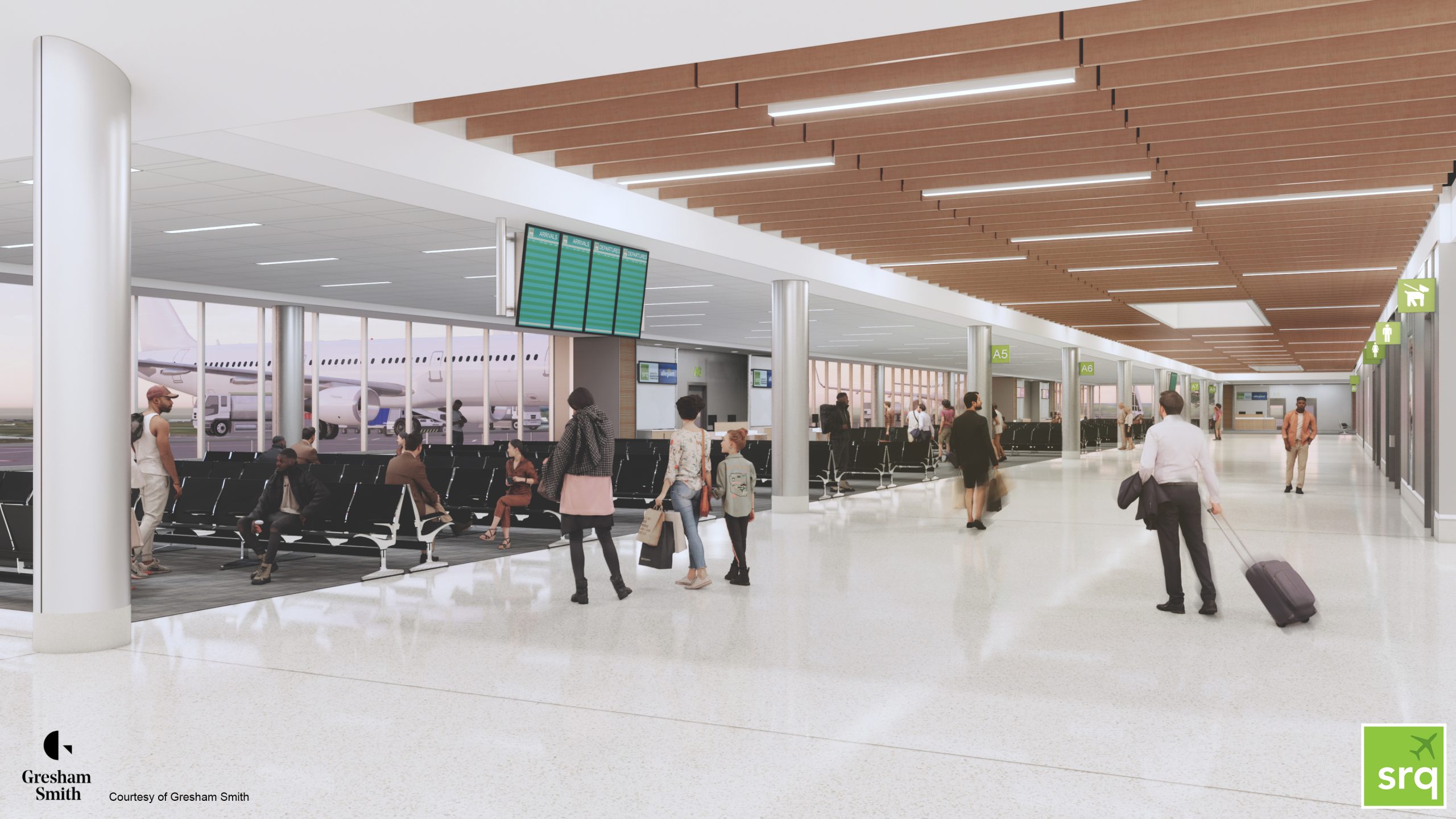 Image Courtesy: Image courtesy of Gresham Smith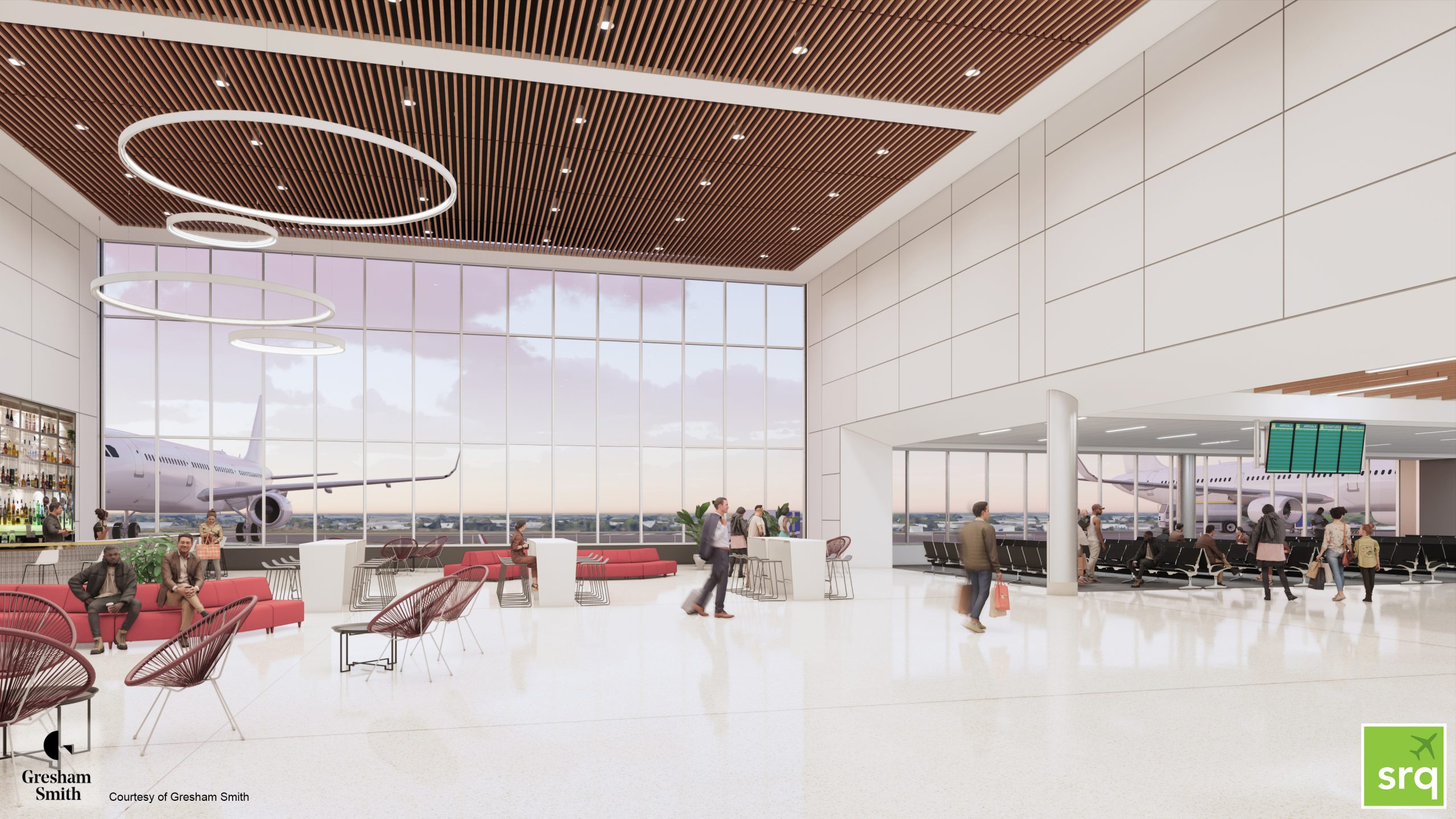 Image Courtesy: Image courtesy of Gresham Smith
Overview
With 1.75 million annual passengers, Sarasota Bradenton (SRQ) serves nine scheduled airlines, air taxi services and general aviation, as well as military flights. A total of 39 cities, predominantly in the northeast US, are served by direct flights from this airport.
Three new hangars and an education building will provide revenue for the airport authority, as well as necessary facilities. Two hangars (each 12,000 sf) are attached to a 25,000 sf classroom and administration building, housing a new school for Airframe and Powerpoint (A&P) mechanics studying at Manatee Technical College. Combined with the classroom building, there will be new classrooms, computer labs, engine / propeller / airframe labs, break room and lounge spaces, as well as administrative spaces for the new satellite campus.
Features
The classroom / administration building is served by DX rooftop air handlers, with each lab receiving its own VAV air handler. The airframe lab is a wood and composites shop environment, with woodworking equipment / machines, a paint booth, and a composites curing over. This lab is provided with a dust collection system, compressed air, and lab vacuum piping for airframe construction processes.
A third hangar is 12,000 square feet and houses airplane maintenance services for a future tenant.
This unique combination of technical schooling and maintenance facility creates a pipeline of trained A&P mechanics. The hangars share apron access as well as student and staff parking.