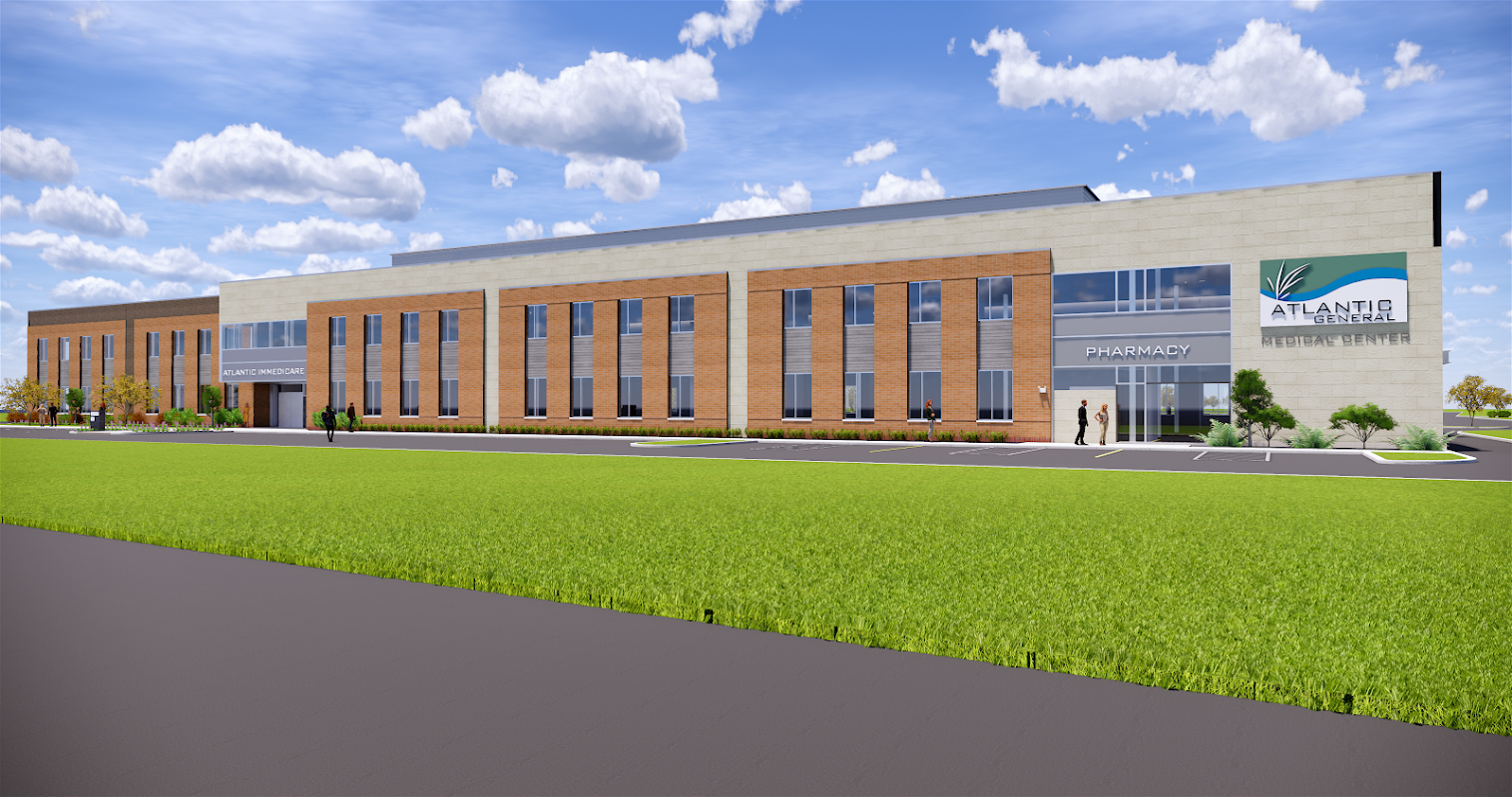 Image Courtesy: Array Architects
Overview
Atlantic General Hospital partnered with Sina Companies to develop a proposed medical facility with plans to expand surgical services and consolidate existing community services into one central location and provides patients with an alternative treatment facility. The facility has been planned to house an ambulatory surgical center, medical office building, USP pharmacy, infusion cancer center, and other outpatient services.
Features
The surgery center plans include two full-service operating rooms, three procedure rooms, and a family-centered recovery area. The office spaces include both
primary and specialty care physician practices. The facility also features x-ray services, a lab, drive-thru pharmacy, and a new Atlantic ImmediCare clinic
location. Plans include a new integrative health center with a community meeting space, treatment rooms, and a demonstration kitchen.
Mechanically, rooftop direct expansion air handling units were chosen to minimize initial and maintenance costs. A gas fired heating hot water plant is planned to
serve the facility.