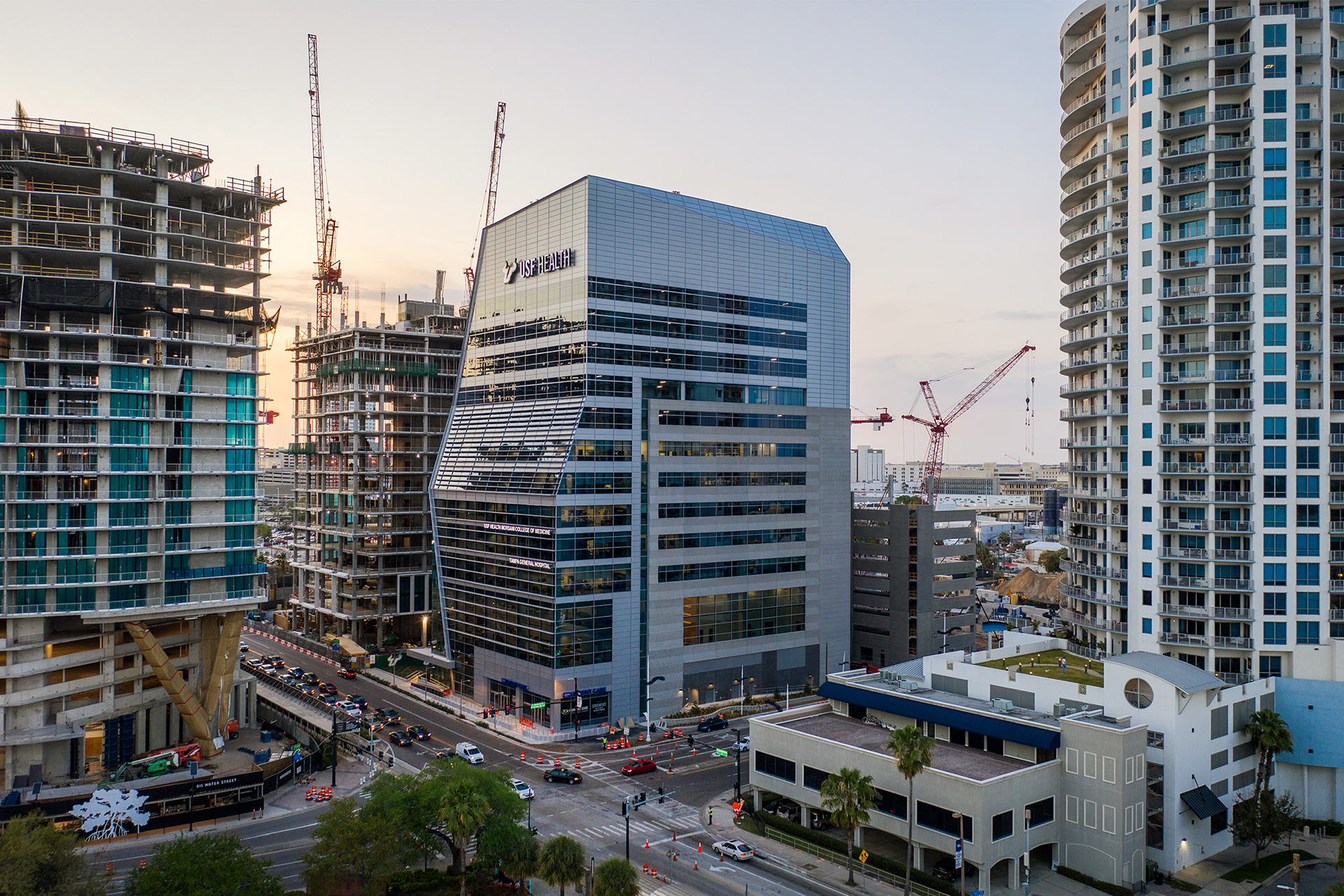 Image Courtesy: Seamus Payne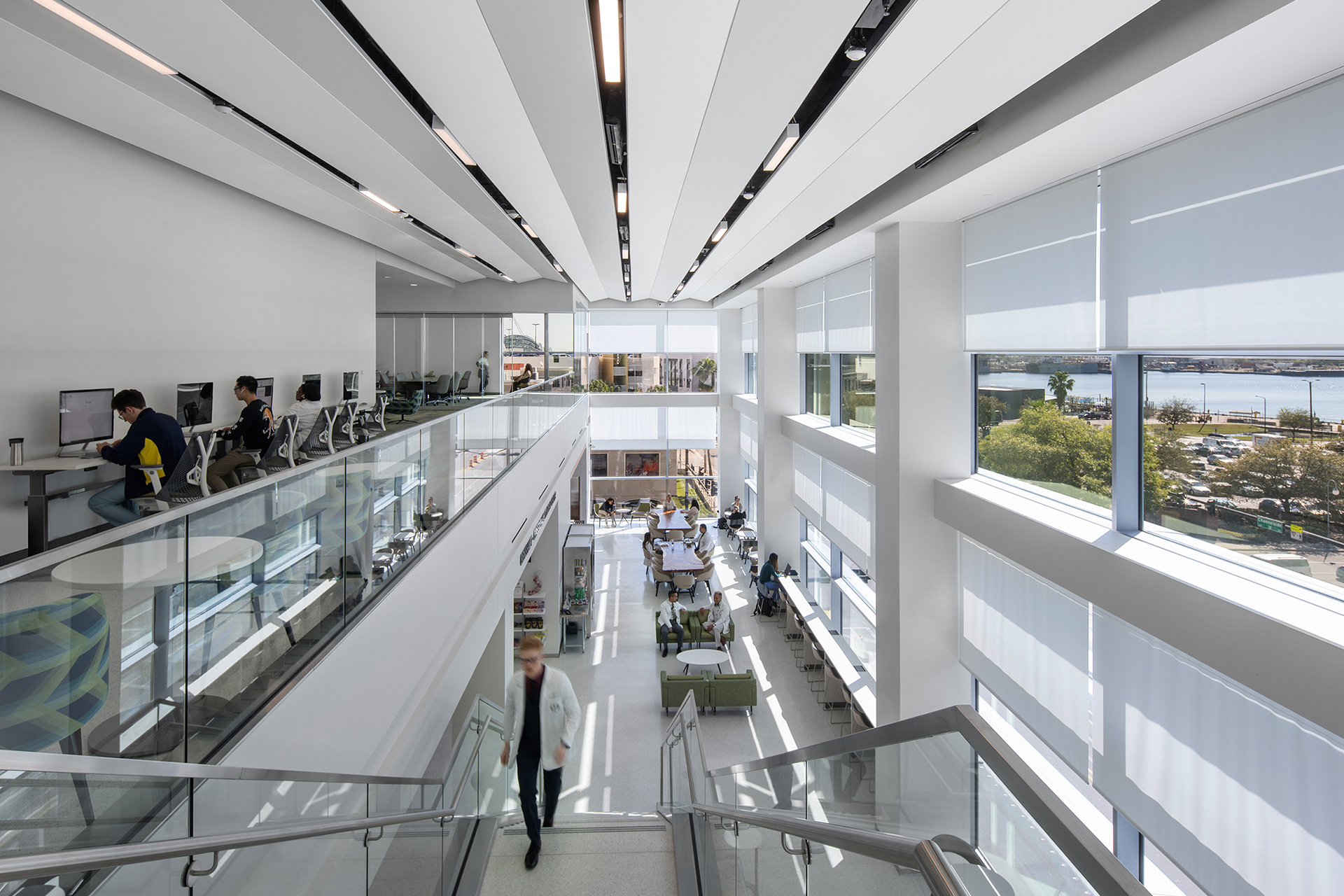 Image Courtesy: Seamus Payne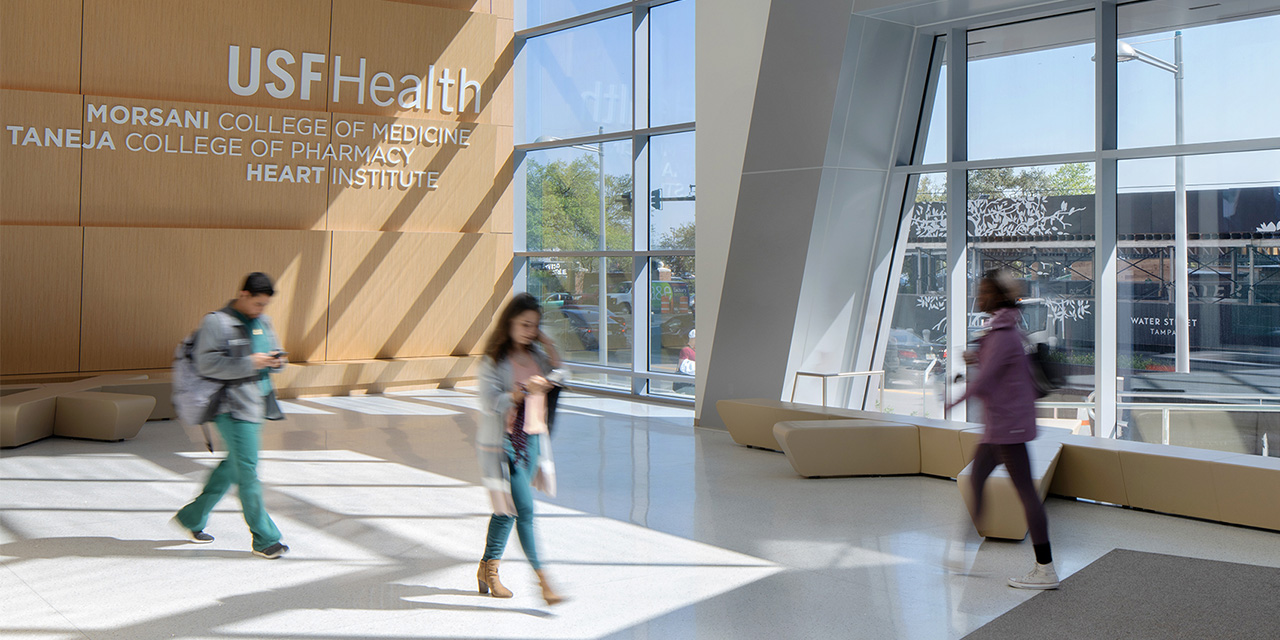 Image Courtesy: Seamus Payne
University of South Florida Morsani College of Medicine and Heart Institute
395,000 FT2
Tampa, FL, USA
Education / Healthcare / High Rise
Mechanical, Electrical, Plumbing / Life Safety and Fire Protection / Technology / Energy Services
Registered LEED NC v4, Targeting Silver Certification
Overview
The University of South Florida (USF)'s new research and teaching facility combines the Morsani College of Medicine, Health Heart Institute, Taneja College of Pharmacy and services from Tampa General Hospital in one building. The new 13-story facility provides USF students with a technologically advanced environment as well as enhancing translational research to discover effective treatments for heart disease.
The downtown location of the tower offers students improved access to clinical experiences and enhanced shadowing opportunities within a thriving urban community in close proximity to USF Health's Center for Advanced Medical Learning and Simulation, a leading-edge medical simulation facility.
Features
The Morsani College of Medicine areas include clinical teaching labs, large lecture halls and smaller classrooms/teaching labs, among other facilities. Two large 200-person lecture halls can be configured to various teaching methods as they progress with technological advancements.
Energy-saving features in the new building include LED lighting, occupancy sensors, photocells for dimmed daylight harvesting, vacancy sensors for individual offices, variable air volume units and energy recovery systems.
The Heart Institute features highly specialized spaces for integrated cell and organ physiology; pharmacology, nanotechnology and drug discovery; cardiac regeneration and surgery; molecular biology, genomics and personalized medicine; and bioinformatics. Spaces for administrative and faculty offices, dining, library, student common space, and building support are included.