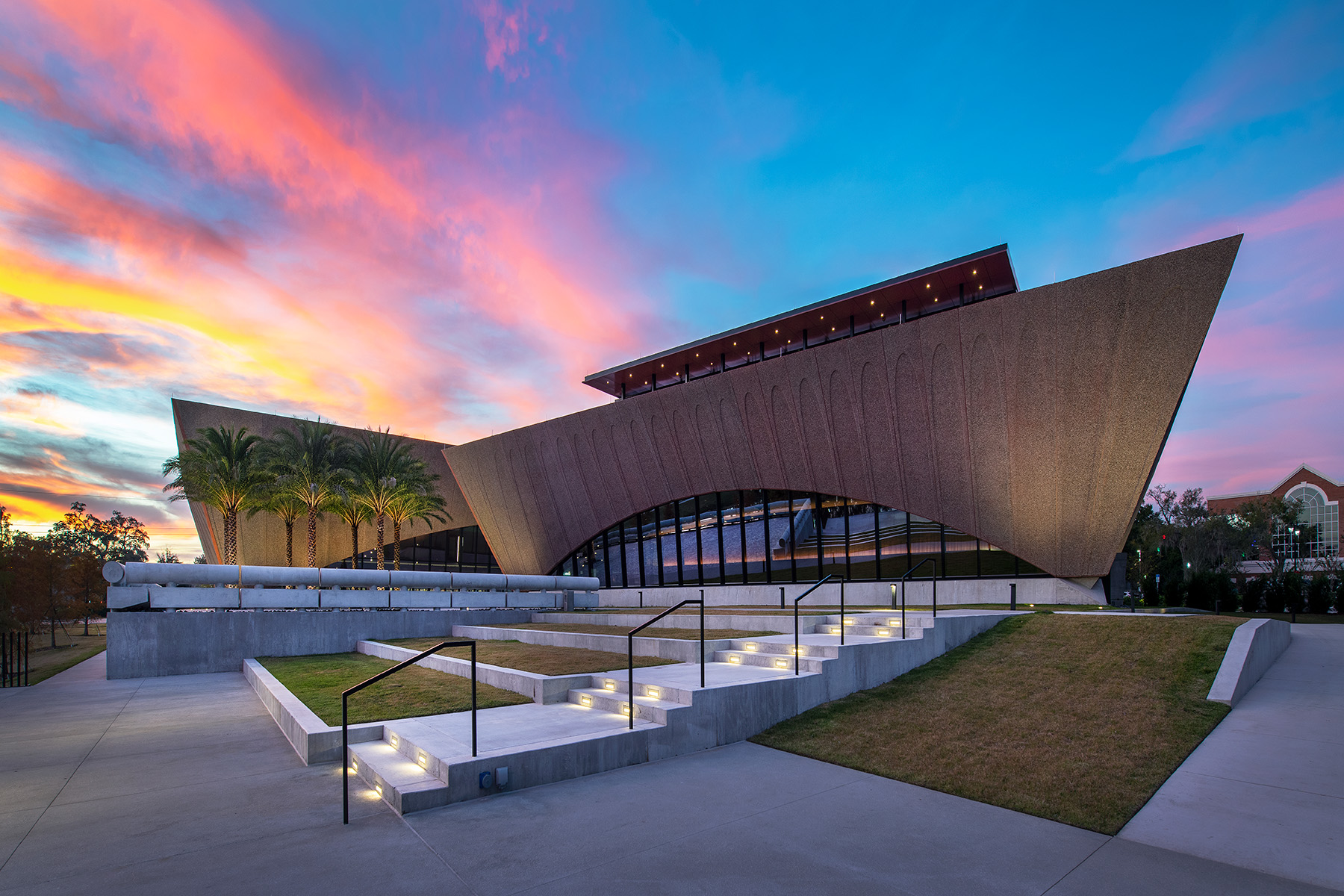 Image Courtesy: Ben Tanner Photography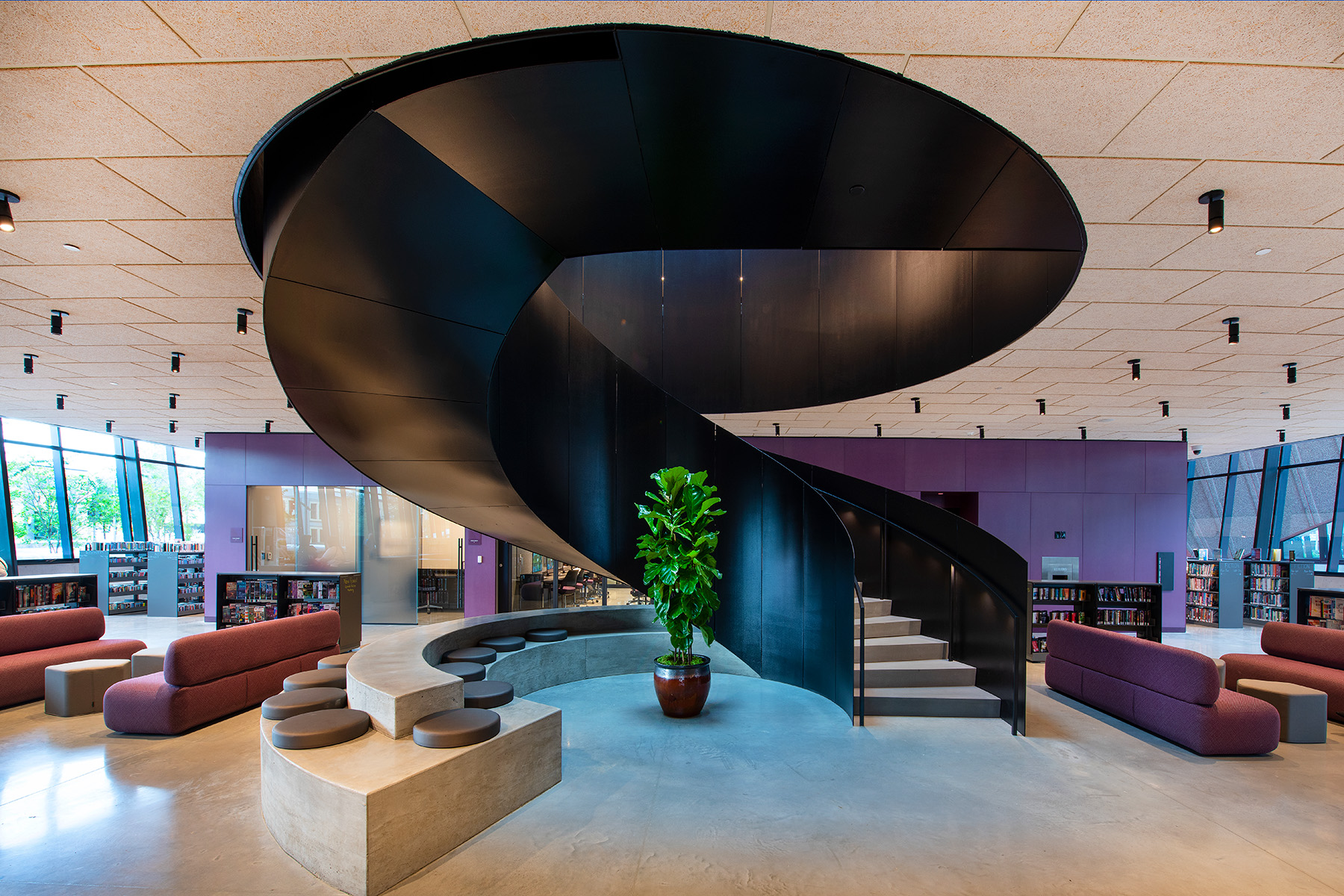 Image Courtesy: Ben Tanner Photography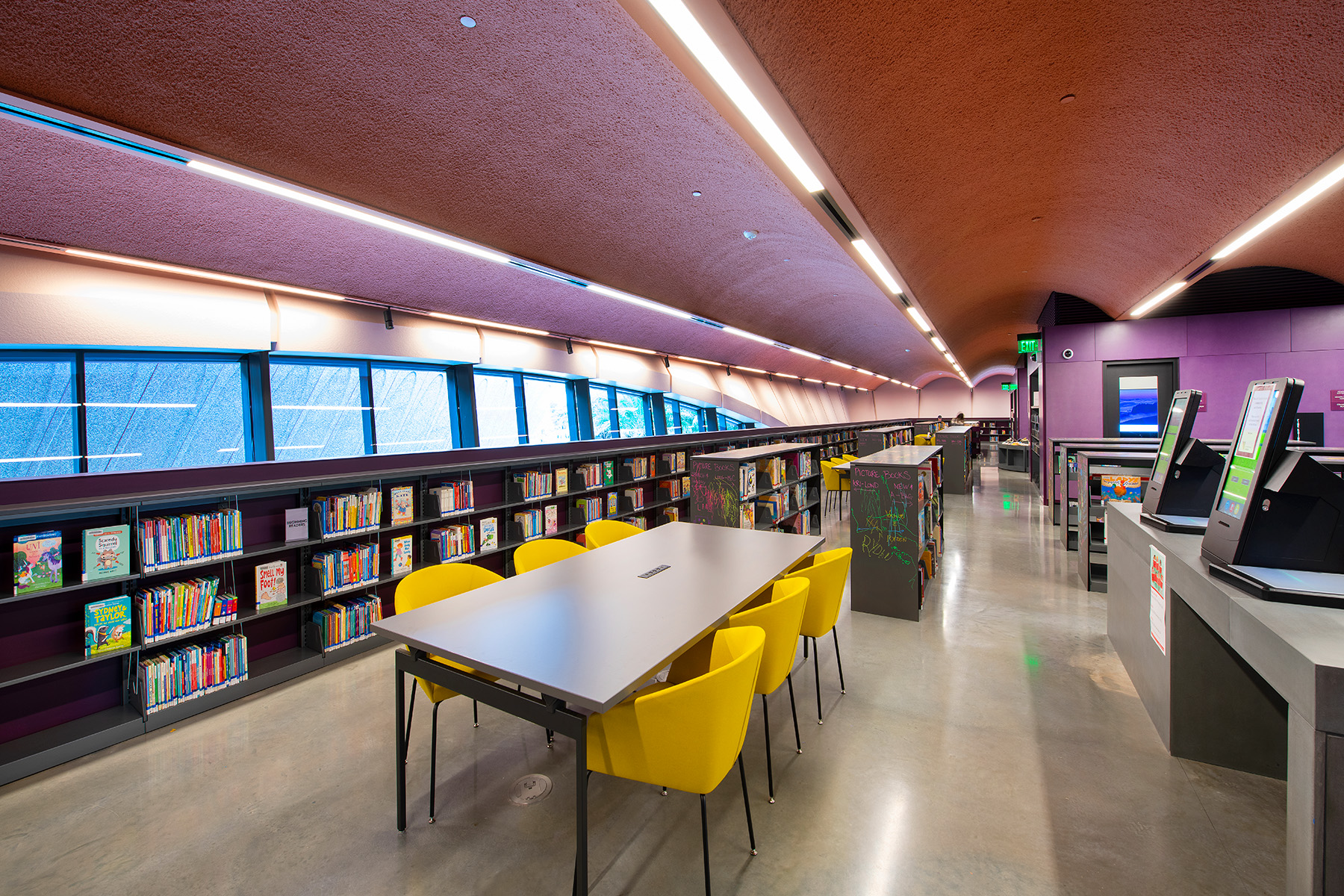 Image Courtesy: Ben Tanner Photography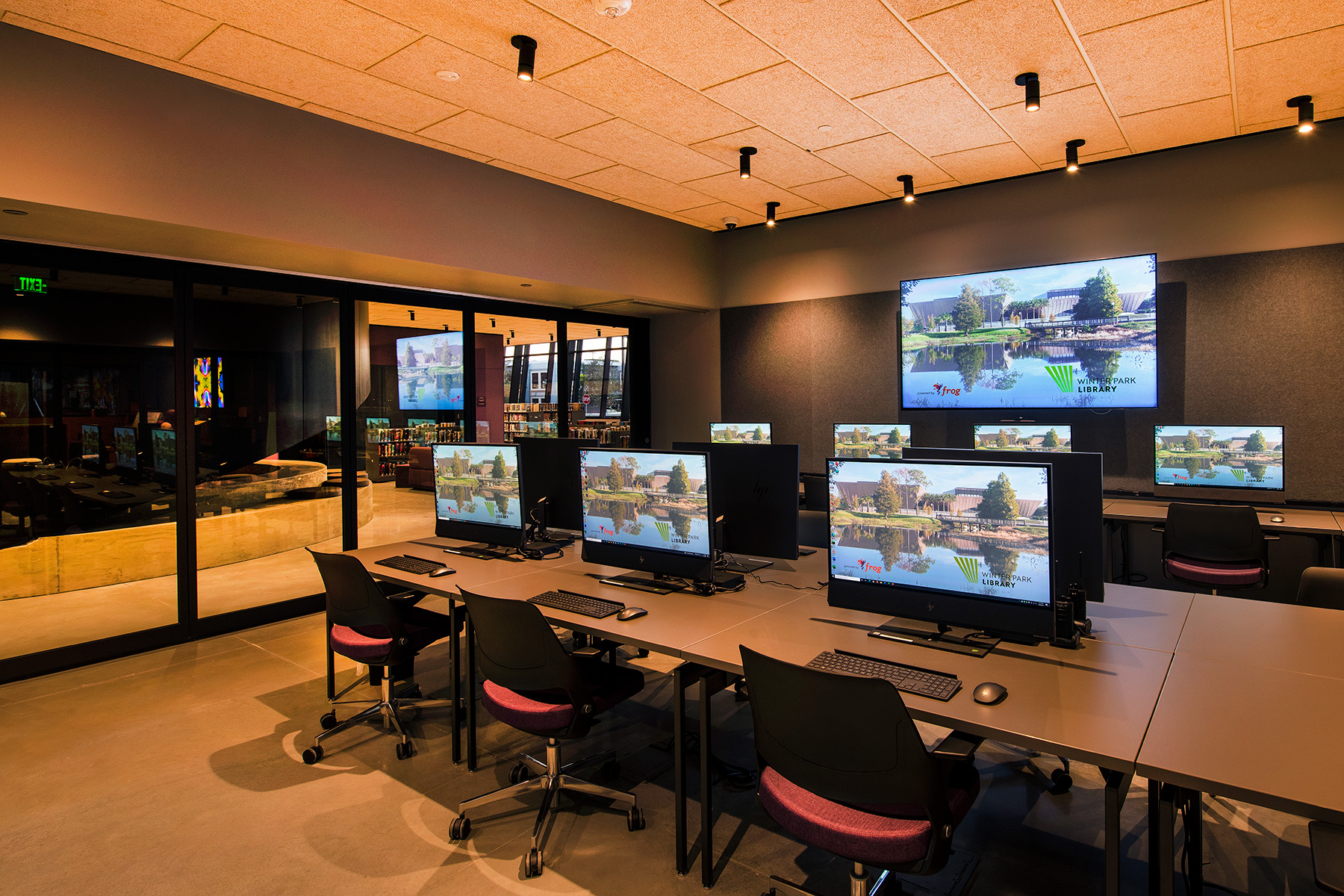 Image Courtesy: Ben Tanner Photography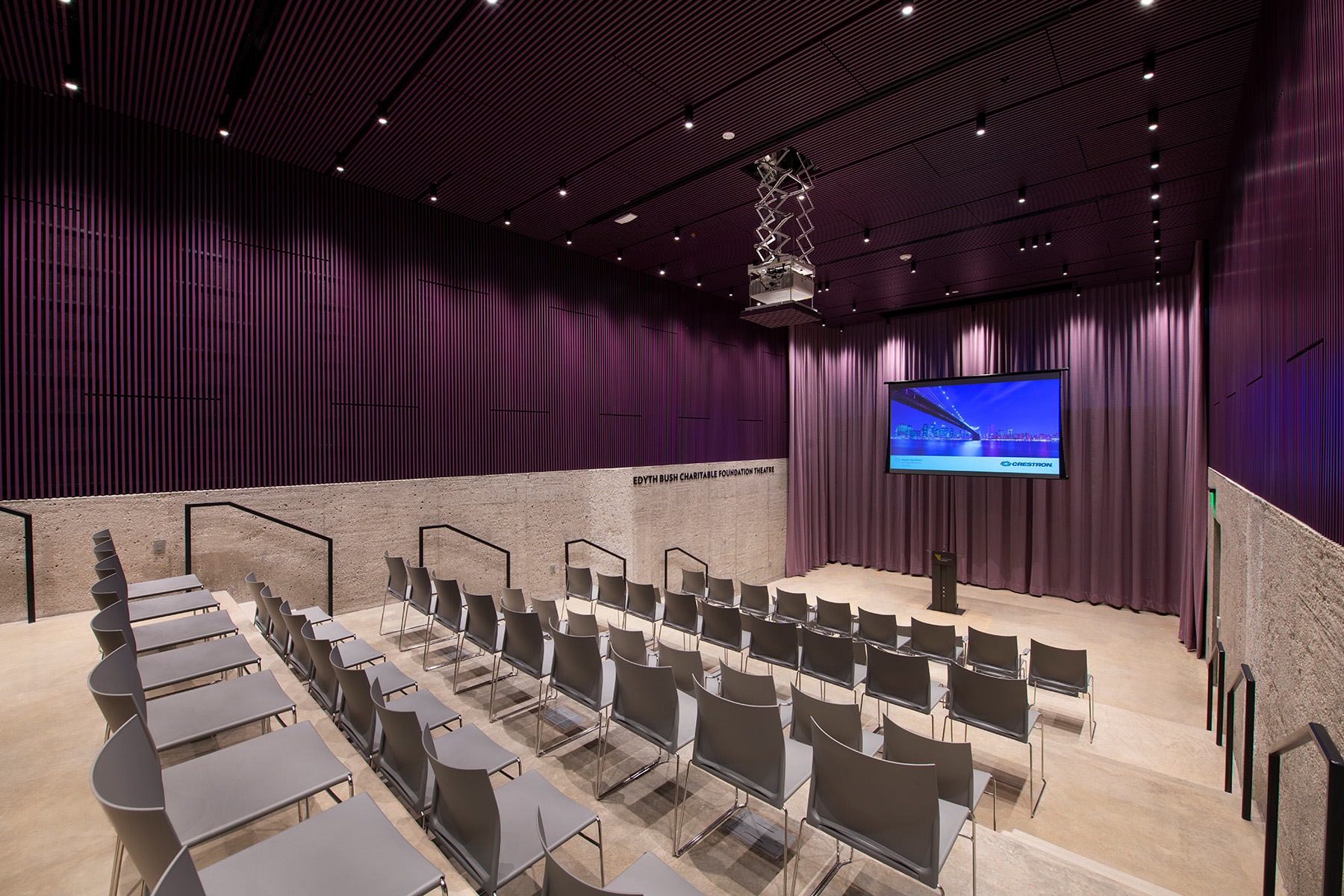 Image Courtesy: Ben Tanner Photography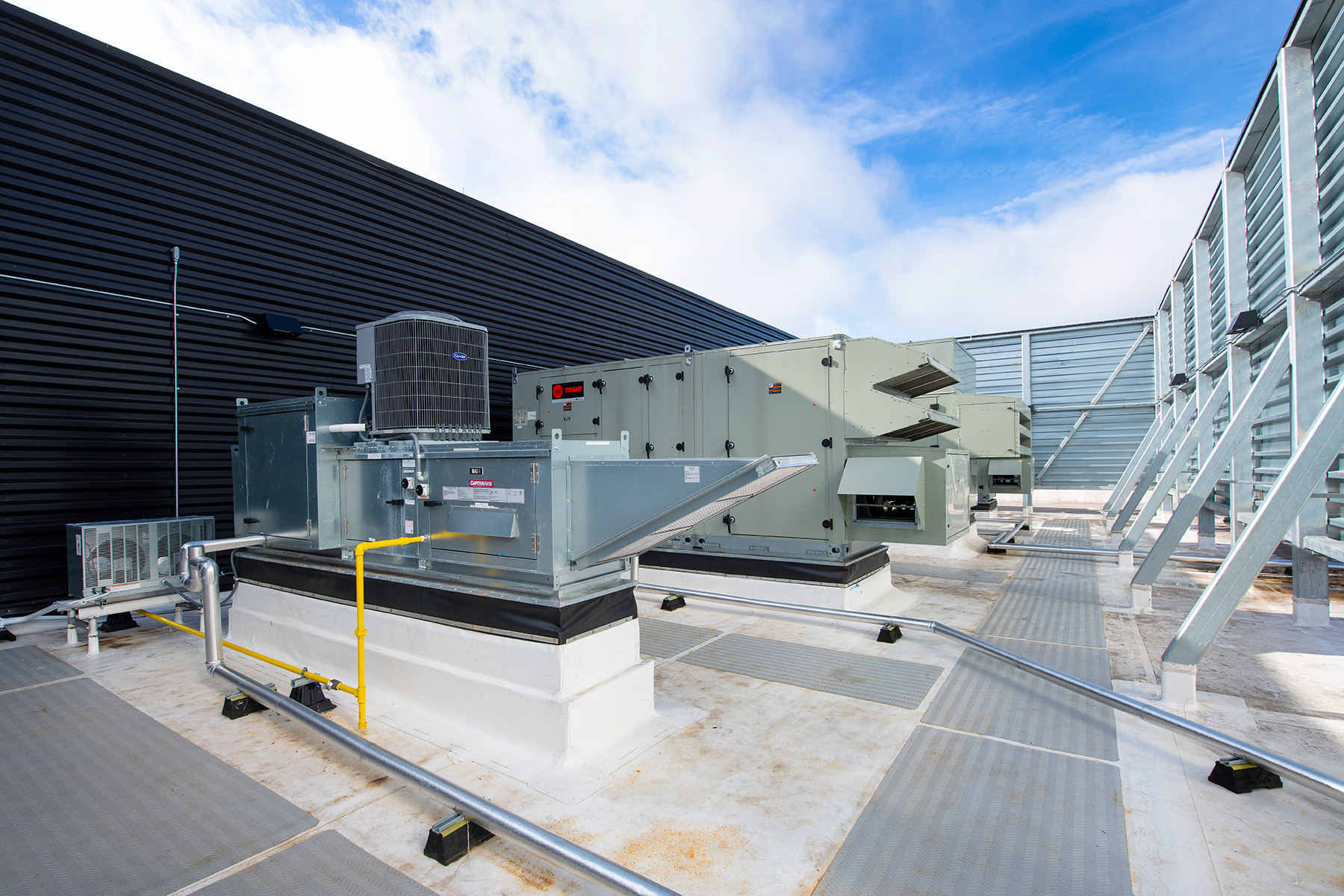 Image Courtesy: Ben Tanner Photography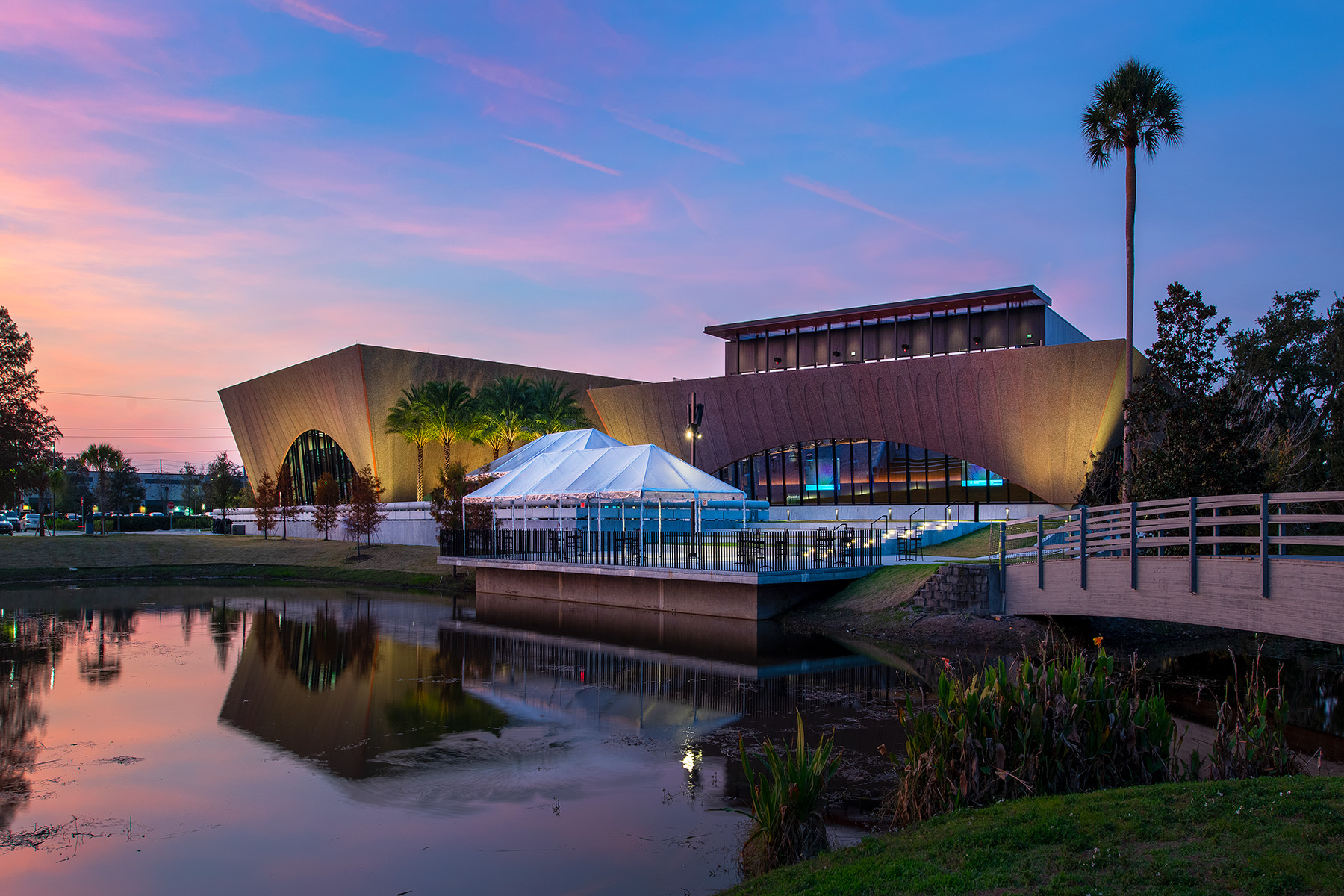 Image Courtesy: Ben Tanner Photography
Overview
The Winter Park Library and Winter Parks Events Center is situated on a 23-acre park and consists of a consists of the 35,690 square foot, two-story library, 13,456 square foot events center. TLC is collaborating closely with the City and design team to make the facility a destination for information sharing and cultural, educational, and community events.
The 21st century library features a café / bookstore, computer lab, and history kiosk as well as community and meeting rooms. The children's space provides for a variety of ways for children to learn, including reading and play areas, a story room and work stations. The ground floor houses an auditorium with sloped seating. A freestanding spiral staircase leads to the second floor. The second floor is set back from the façade, making the perimeter more visually appealing.
The events center includes a junior ballroom and assembly space along with public access to the rooftop for events. A plaza-level plinth extends from the library and events center toward the lake, where visitors can relax and enjoy events. A porte-cochere creates a welcoming entrance to the library. Surface parking for 183 vehicles is on site.
Features
TLC developed a sound mitigation strategy to create quiet, acoustically pleasing spaces throughout the library. Vaulted ceilings and a cutting-edge lighting and sound system were designed to accommodate a variety of events. The new facility provides expanded areas for research and archive conservation with temperature and humidity-controlled spaces for storing valued materials.
Each pavilion is rectangular in form with sloping, arched curtainwall in the enclosed buildings meeting curved solid surfaces. Shallow foundations are used to support the building loads. The curved walls are made from precast integrally-colored red concrete panels with the back-up framing made up of structural steel. The elevated floor and roof are framed using structural steel beams and girders.