TLCer Mark Gelfo shares his health journey in honor of Men's Health Week, which helps raise awareness for preventable health problems and encourage early detection and treatment of disease among men and boys. To learn more about Men's Health Week click here and read Mark's journey below!
Ever since I started at TLC, even as a graduate engineer, I've always worked hard, put in a lot of hours, and did whatever it took to get the job done. But what I didn't realize was I was neglecting my health and ultimately working against myself. I was creating a doom-loop of poor eating habits, no exercise, stress, and little sleep. Eventually, it affected my work and every other aspect of my life. And the worst part was I didn't even realize it.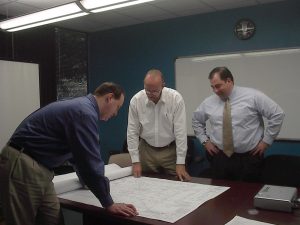 I used to struggle to make it through the day. I was exhausted all the time. I had no energy to do anything except sit on the couch when I got home. Work-related travel and construction site visits would stress me mentally and physically but I thought that was just normal.
The turning point came in 2007 when a false-alarm health scare made me realize I needed to start the healthier lifestyle I always talked about. It started with simple habit changes like cutting out soda. I traded in fast-food lunches for lunchtime exercise and packed lunch. Over time, my nutrition got better (still not perfect) and my workouts got longer, and eventually, I even added in reading some personal development each day.
Sure there have been ups and downs, setbacks and successes. But I don't struggle to get thru the day anymore. Long trips are not challenging and clothes fit better. I am happier, sharper, more comfortable and focused, less stressed and I'm still alive!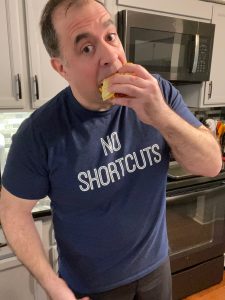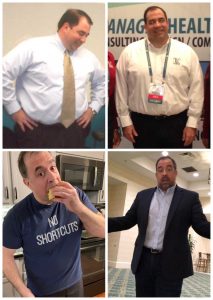 People ask me where I find a time to focus on my health and wellness each day. It took me 40+ years to realize you can get a lot more done if you're not exhausted all the time. I have more energy, focus, and drive at 50 than I did at 35. That's certainly worth one hour a day to focus on my health and fitness!