TLC's Women's Initiative is continuing a series of interviews with female leaders in the AEC industry. To help learn more about the market and partners of TLC's Chicago office, TLC Principals Tara Bleakley and Vanessa Bermudez connected with Chicago-based architect, Daniela Fitzgerald, AIA, LEED AP ID+C, NCARB of Fitzgerald Architecture Planning Design to hear about choosing a career in architecture and starting her own firm. Enjoy meeting Daniela!
What does diversity mean to you?
Daniela: To me, diversity means not only hiring a broad group of individuals, but also inclusion AND opportunity. One without the other is considerably less effective. Diversity, if achieved, provides us with a wealth of perspective that will benefit everyone on our staff as well as our clients.
How do you work to foster an environment that is welcoming, inclusive, and diverse?
Daniela: We operate on some very basic and simple guidelines. We recruit and hire talented people, regardless of their gender, race, religion or orientation, we treat them as an asset to our firm and we provide all of our assets the opportunity to grow professionally. I feel strongly that it's my and my leadership team's responsibility to mentor our staff. To teach and to guide, and to listen. To listen to ideas and points of view, and to listen to concerns. We strive to provide an environment free of obstacles so our staff can succeed. That, ultimately, will mean our clients are well served and the firm succeeds.
What opportunities have you had working and collaborating in diverse, multicultural, and inclusive settings?
Daniela: My firm's client base is diverse, we have clients from around the globe. Of course that only makes sense as it increasingly reflects the world we live in. It has been my pleasure to work with a very diverse and multicultural client base which has been an enormous advantage. I have learned something from each of them and worked to reflect elements of their culture into the space we design. As with any good idea, things we learn tend to be reflected in future design. We have learned a great deal from our client's perspective; what is important to them, and what isn't.
As a female leader, what are some barriers you've faced in your career?
Daniela: I consider myself very fortunate to go to work every day and do what I enjoy. Perhaps I'm naïve, but I don't think I have faced barriers because I am female. I love my work and am committed to a process that drove me to create a place where I was responsible for the process, the product and ultimately the satisfaction of the client through design. Anyone who sets out to do that faces obstacles, the ones that succeed overcome them. I never considered the "why" of any obstacle, only how to overcome it. Looking back, I think I inadvertently created barriers for myself. There have been many people that have provided invaluable help and guidance along the way, but looking back, I could and should have searched out and reached out to both male and female mentors. When I started my career, architecture was a male dominated field and I was determined to succeed. I think it could have been a bit easier with more varied perspectives.
Who inspired you and why?
Daniela: I recall being drawn to architecture and design from an early age. I found certain buildings inspiring; I found the process of building inspiring. There were teachers from as far back as 5th grade that listened when I told them what I wanted to do, and pointed me in the right direction. I have to give credit to my parents, who always supported me. They inspired me with their work ethic, and with their belief in me. It sounds corny, but most people responded to my plan to study architecture with "hmm, that's interesting for a girl", some with genuine interest and some with a little skepticism. But my parents simply said ok, if that's what you want to do, go do it.
What advice would you give to the next generation of female architects?
Daniela: Advocate for yourself and be intellectually curious. Advocate ‐ ask for what you want and need. Don't expect it to be handed to you if you don't ask for it. I want to take a moment and clarify that statement; I'm not saying that because you ask for something you should expect it to be given to you, it has to be earned. You have to work for an opportunity or a promotion; you need to put in the time to learn and eventually master your craft before you can ask for that opportunity or promotion. And be intellectually curious – ask questions! If you're not sure how something works, ask – that's how you learn. I can't stress that enough. I love my job, in part because I am always learning. Each project brings something new and without the intellectual curiosity to grow, you will miss out on a wealth of learning and experience.
How do you help a design team through adversities?
Daniela: Take a breath and identify the issue, openly and honestly. Communicate with all involved, openly and honestly – then you can work though almost anything.
With the recent Covid‐19 pandemic, what change are you seeing in architecture?
Daniela: I believe that what we are seeing now are reactions to the Covid‐19 situation. It will take some time to for the dust to settle before we can determine what is lasting change and what is a reaction to a situation. The biggest question that commercial real estate is facing is how the workforce of 2021 will respond once the Covid‐19 vaccine is delivered to the majority of our population. From there we will determine what the post Covid workplace looks like; what the post Covid retail and hospitality spaces look like. There are some simple hands‐free changes that we are implementing across the board. There are technologies that we are embracing during this pandemic, some of which will "stick" and others will be abandoned. At this point, I think the jury is still out, but I think flexibility will be key.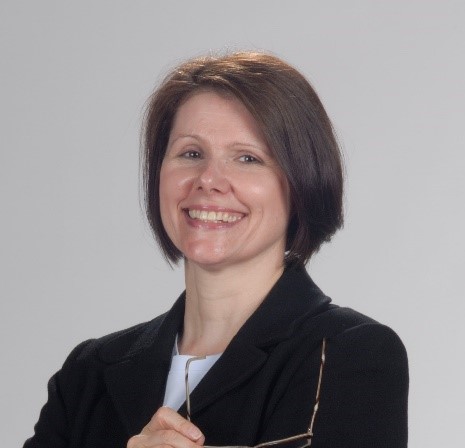 If you would like to hear more, feel free to reach out to Daniela via email at dfitzgerald@fitzgeraldapd.com or by phone at 312.724.7412.