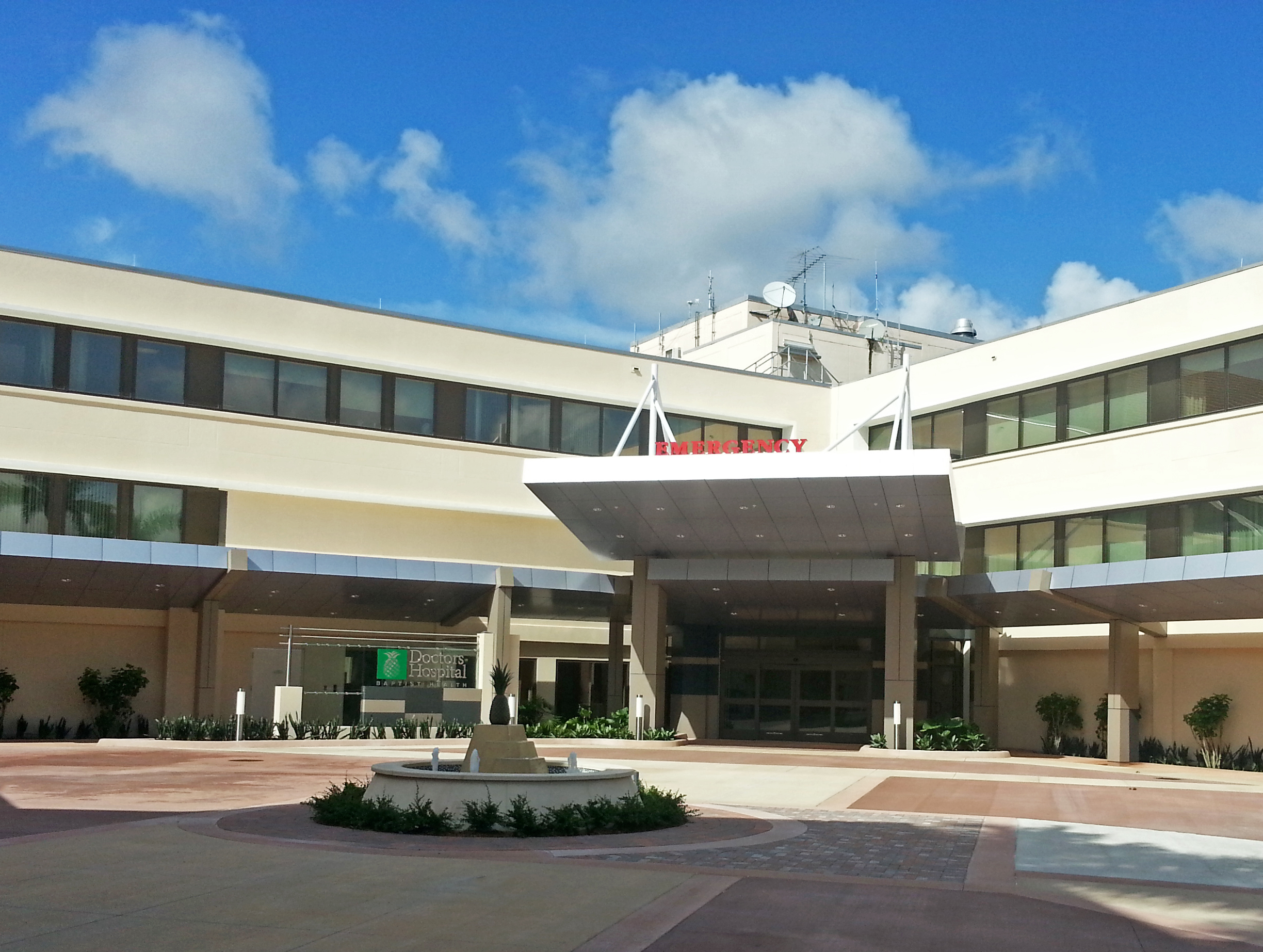 Overview
This renovation and expansion increased the size of the emergency department from 5,152 square feet to 10,000 square feet, in accordance with the Doctors Hospital Master Plan. To complete the renovation, several other departments and services had to be renovated or relocated:
Renovation of the vacated lab space to include a new special procedure's area with two future CT scan rooms.
Renovation of first floor area to incorporate blood draw services.
Relocation of an oxygen tank farm to a new on-site location.
Renovation of the existing ED canopy and site drop-off.
Renovation of existing but vacated areas described above to build a new area for the enlarged ED, including a temporary trauma and ED waiting area.
Renovation of the 2,000 square foot Imaging Department to create an imaging waiting and imaging registration area.
Renovation of the vacated pharmacy space into conference / classrooms.
Renovation of the existing ED space to enlarge the waiting room.
Features
The project involved adding five new air handling units and a DDC panel for the building control system at each new AHU.
The team employed a phasing approach requiring early activation of the new ED air handlers and extension of temporary ductwork to accommodate the deactivation and replacement of the existing ED AHU. This approach helped maintain HVAC system operation within the existing ED so that it could remain open during the expansion.
In addition to engineering the Emergency Department Renovation and Expansion, TLC served as the LEED administrator facilitating the project's LEED for Commercial Interiors certification.