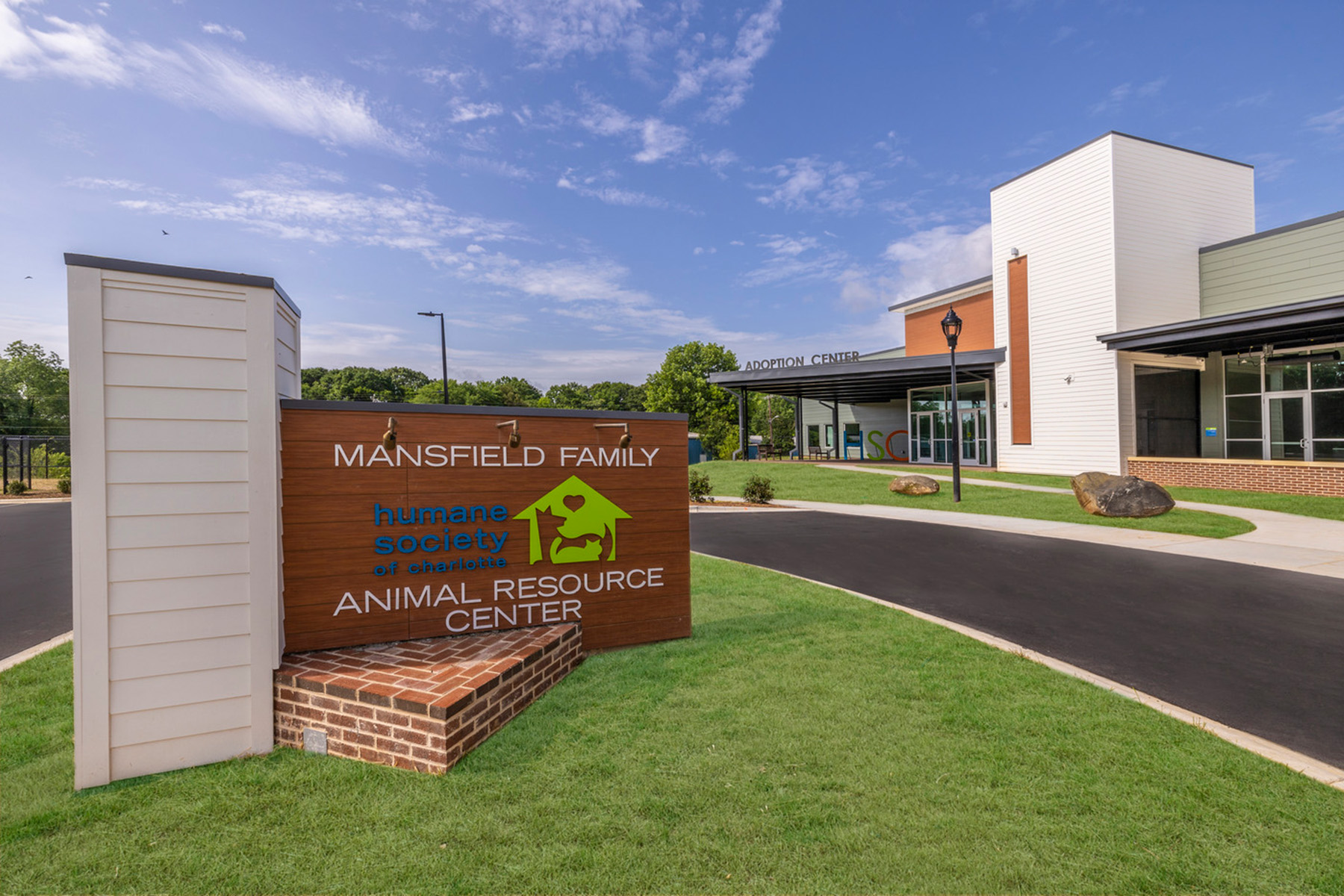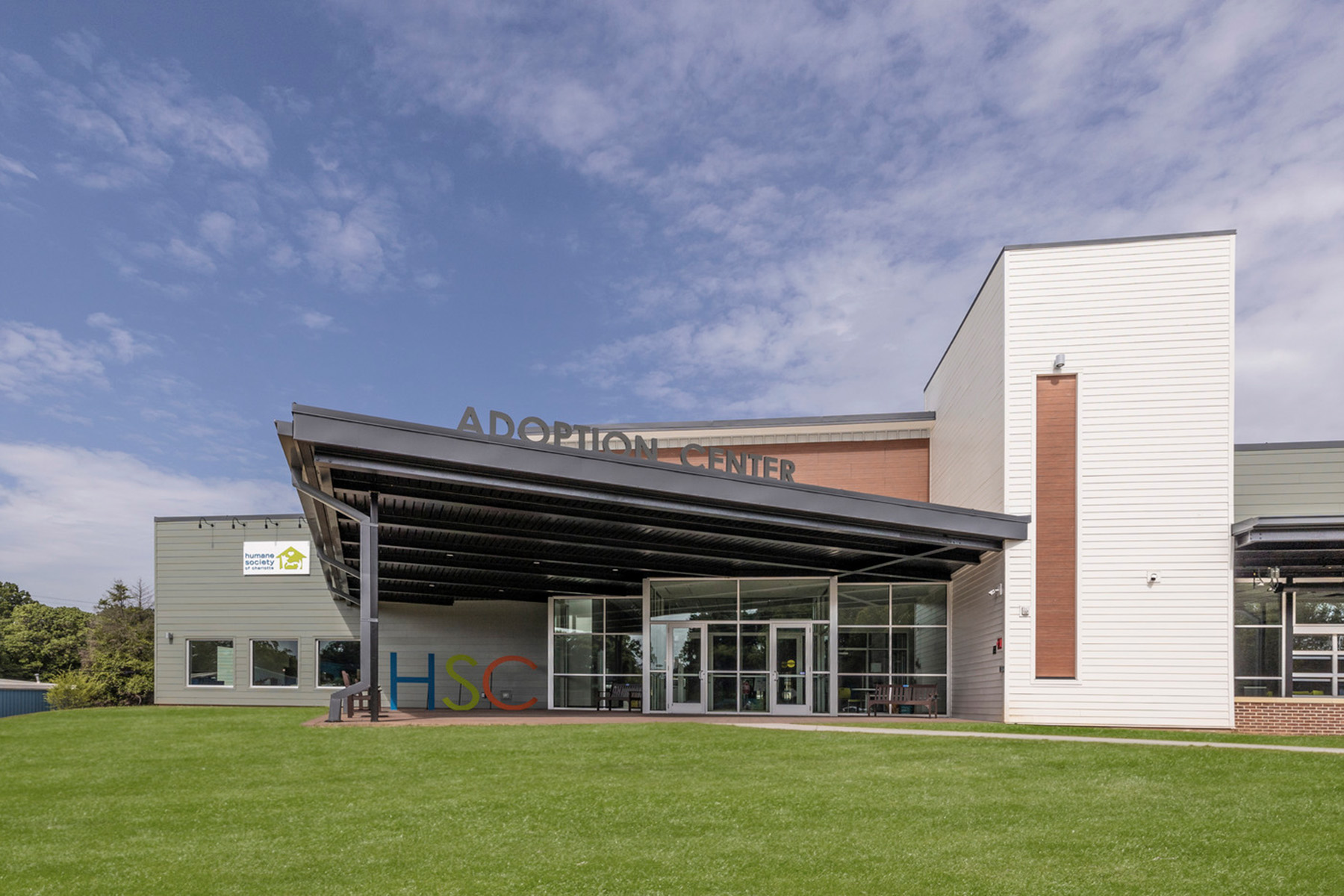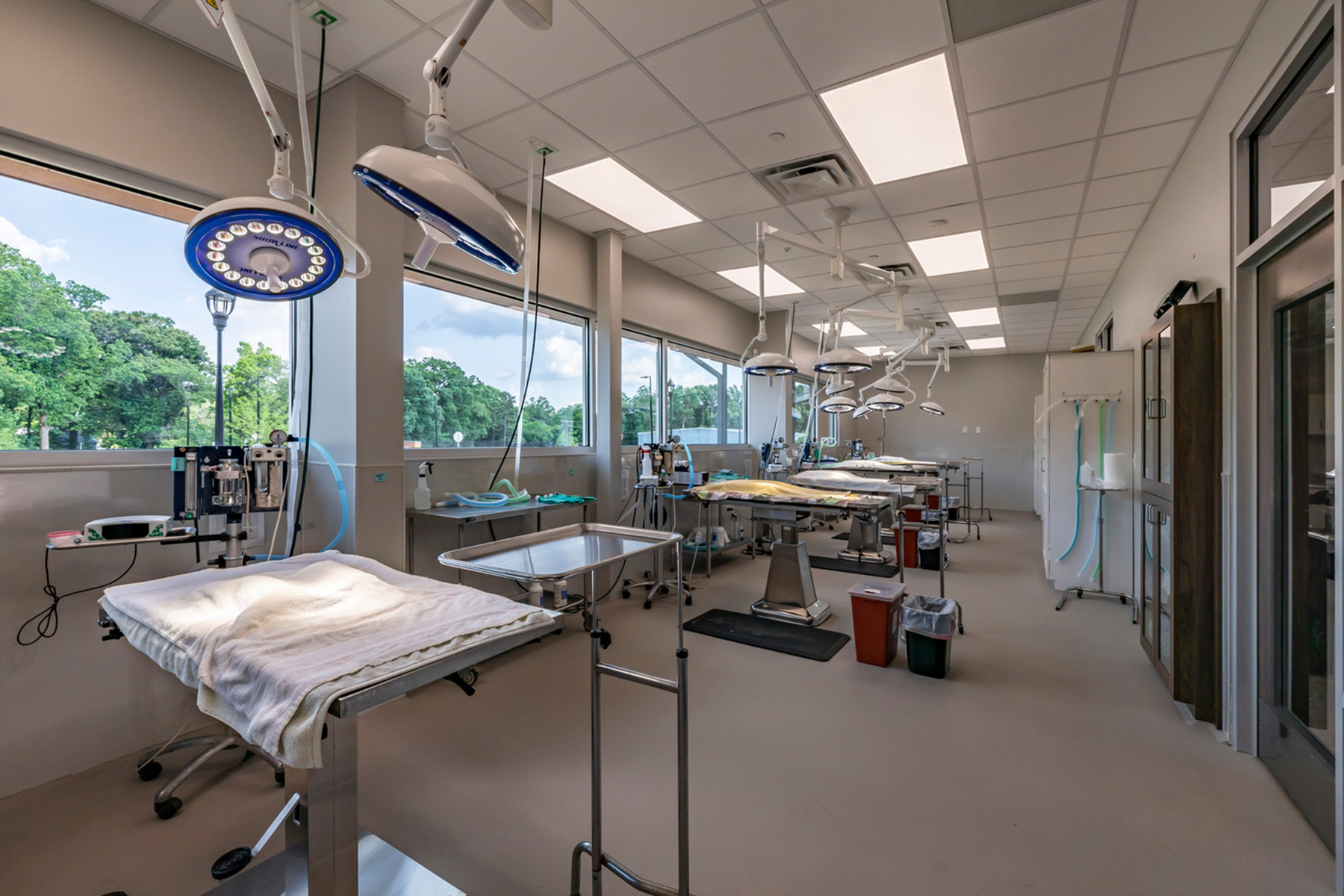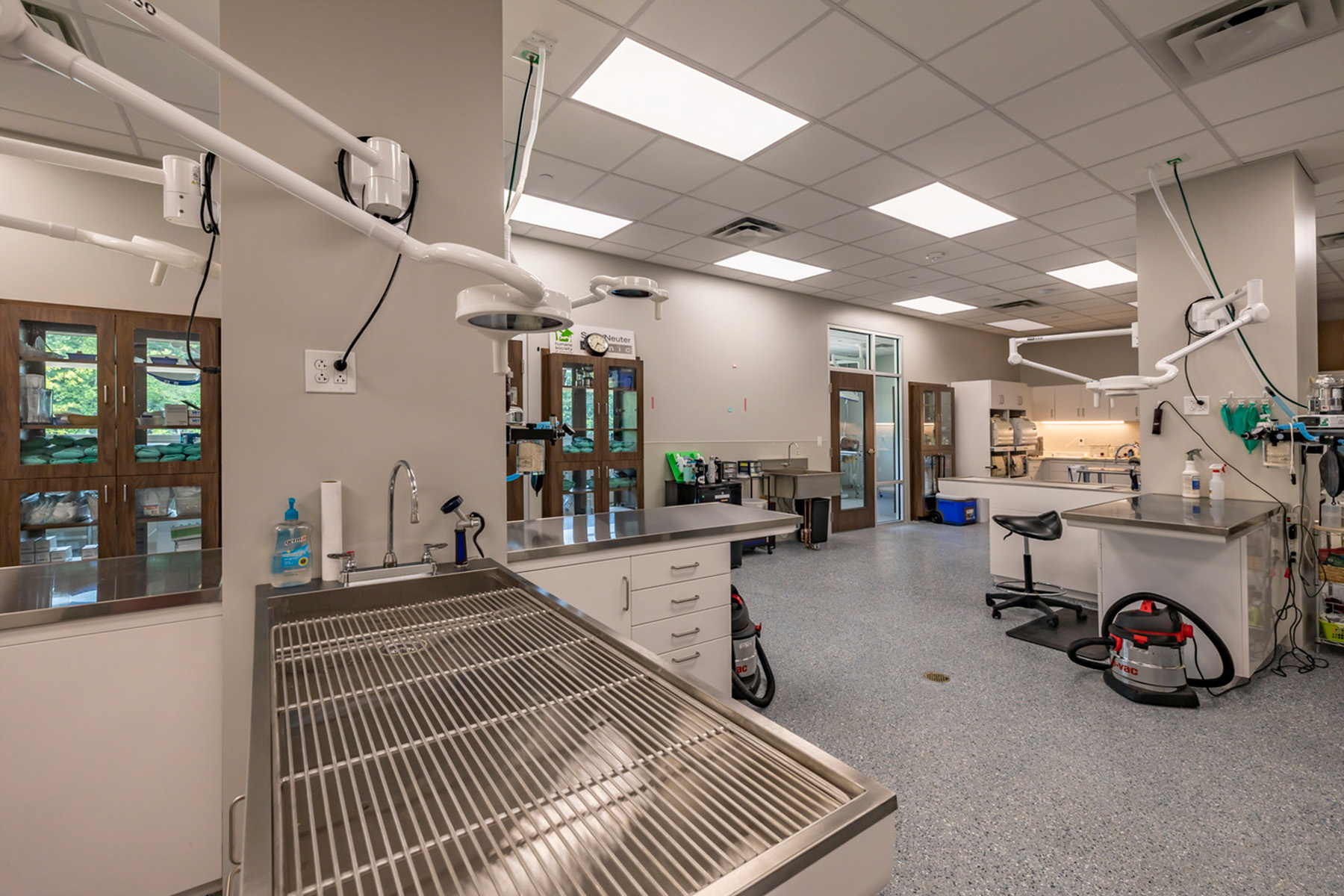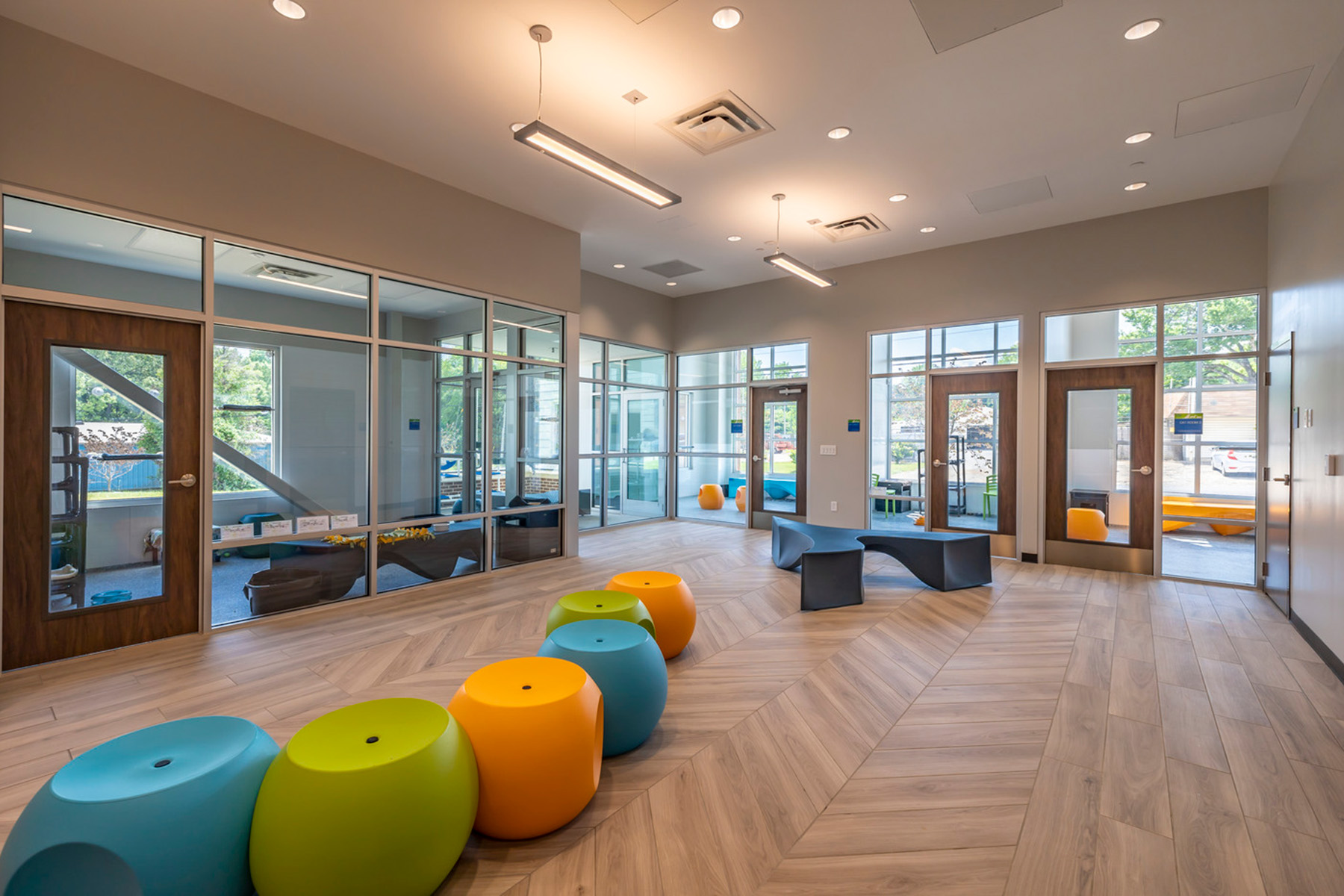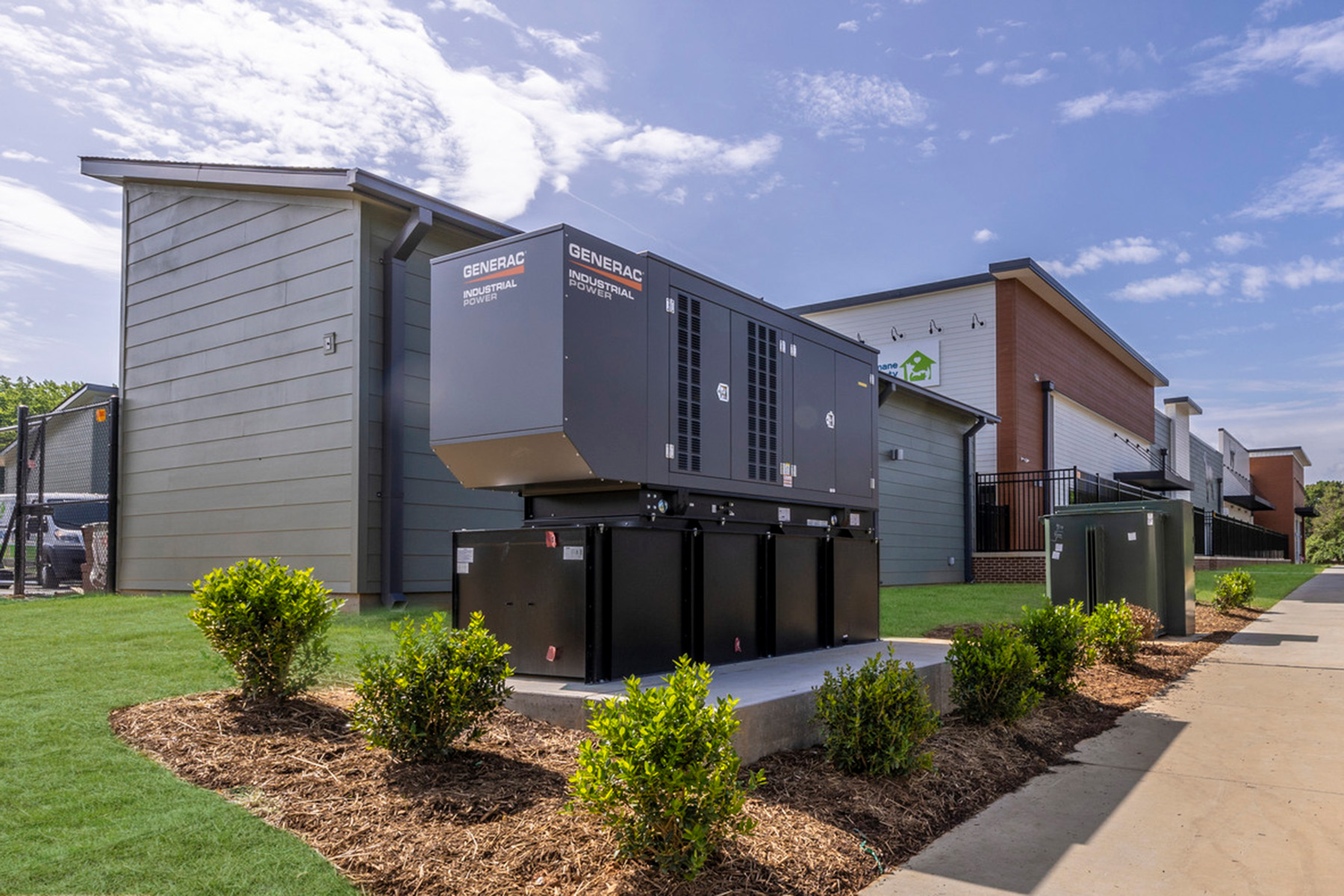 Overview
Spanning 17 acres, this animal resource center provides pet-tailored recreational spaces, kennels, veterinary services, and education/counseling services to the community.
Mechanical services involved the design of HVAC systems with calculations of heating/cooling requirements in accordance with ASHRAE guidelines as well as once-through fresh air systems and special air treatment for pollutant and contaminant control. Plumbing systems are designed to accommodate new plumbing fixtures, lab gases and interceptors. The design team worked closely with architects to create code-compliant lighting systems and receptacles. TLC's Fire Protection Specialists designed a custom sprinkler head layout and fire alarm system to comply with local code and—most importantly—keep all pets and staff safe.
With plenty of space, the center provides outdoor public dog parks and a cat café with an outdoor enrichment area, coined a "catio." These spaces draw people in and help raise adoption rates. With about 40% more capacity than the previous location, the shelter can house over 50 dogs and 50 cats waiting for adoption in 36 climate-controlled, low-stress kennels and 24 large, tempered glass suites. They provide segregation and peace between the dogs to relieve stress, compared to the 50 chain-link outdoor kennels that faced each other.
Features
Servicing the community with affordable veterinary care and pet training/owner education resources, the center features:
surgical suite
exam/recovery rooms
x-ray/lab facilities
educational spaces
staff offices