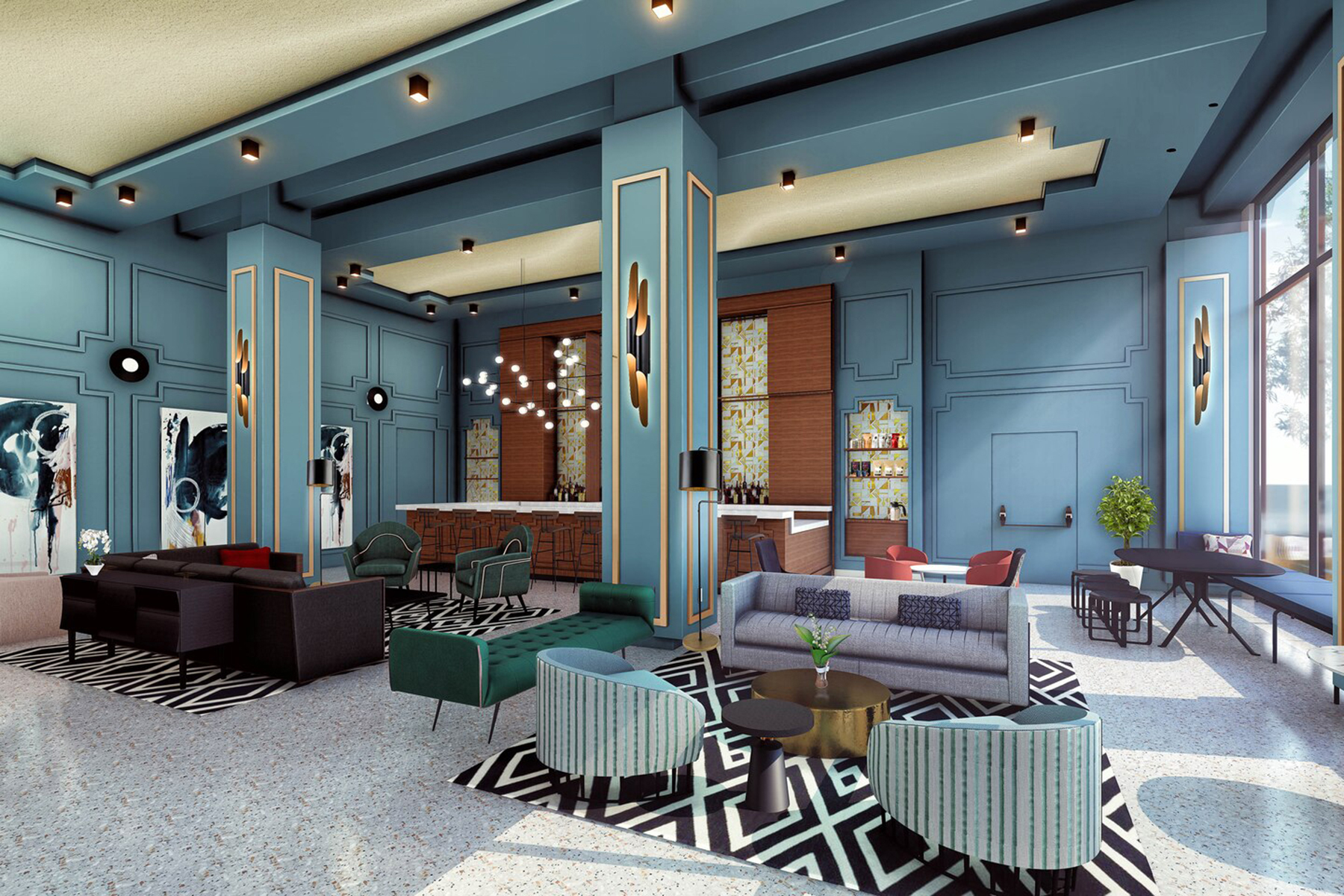 Image Courtesy: 2020 Streetsense LLC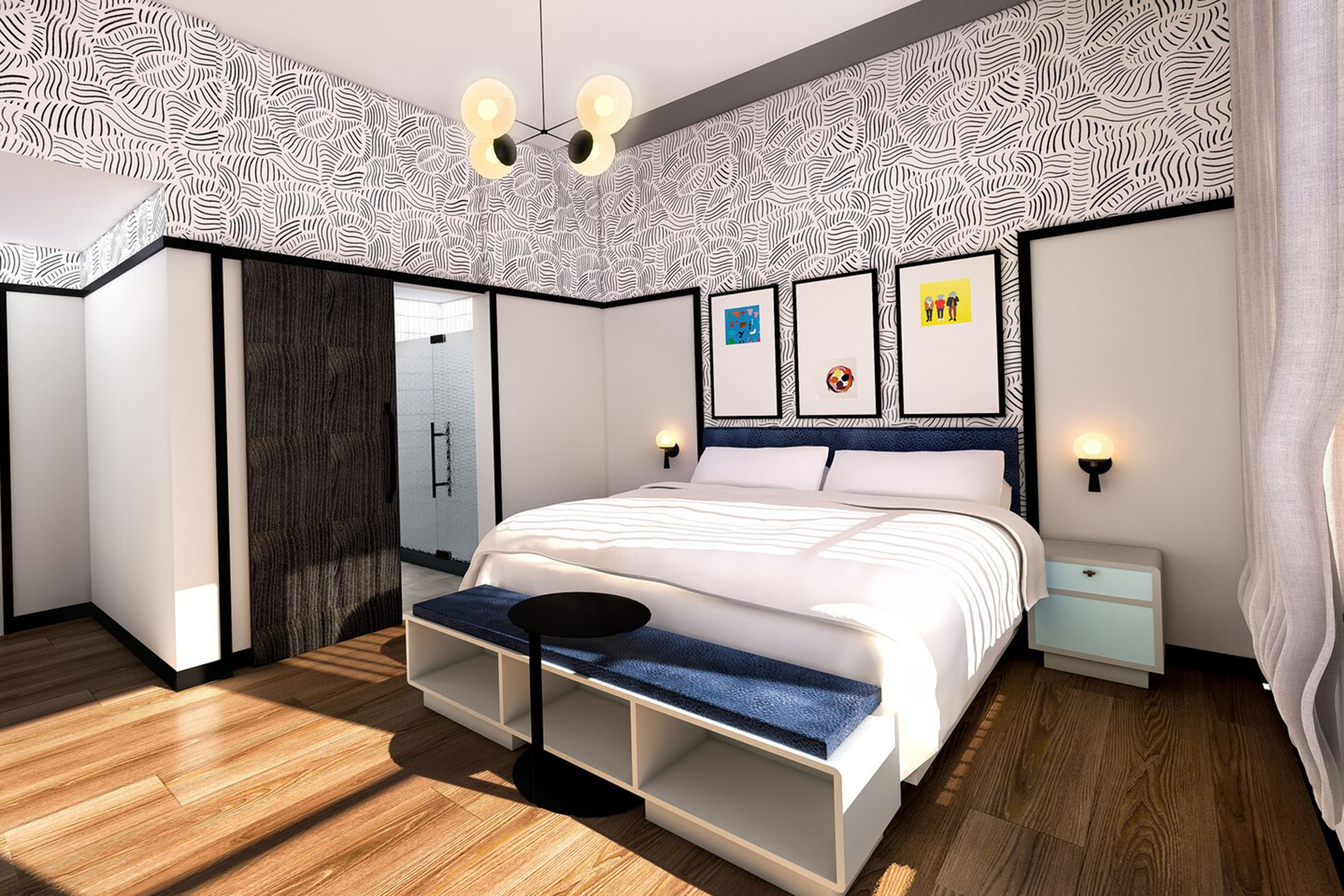 Image Courtesy: 2020 Streetsense LLC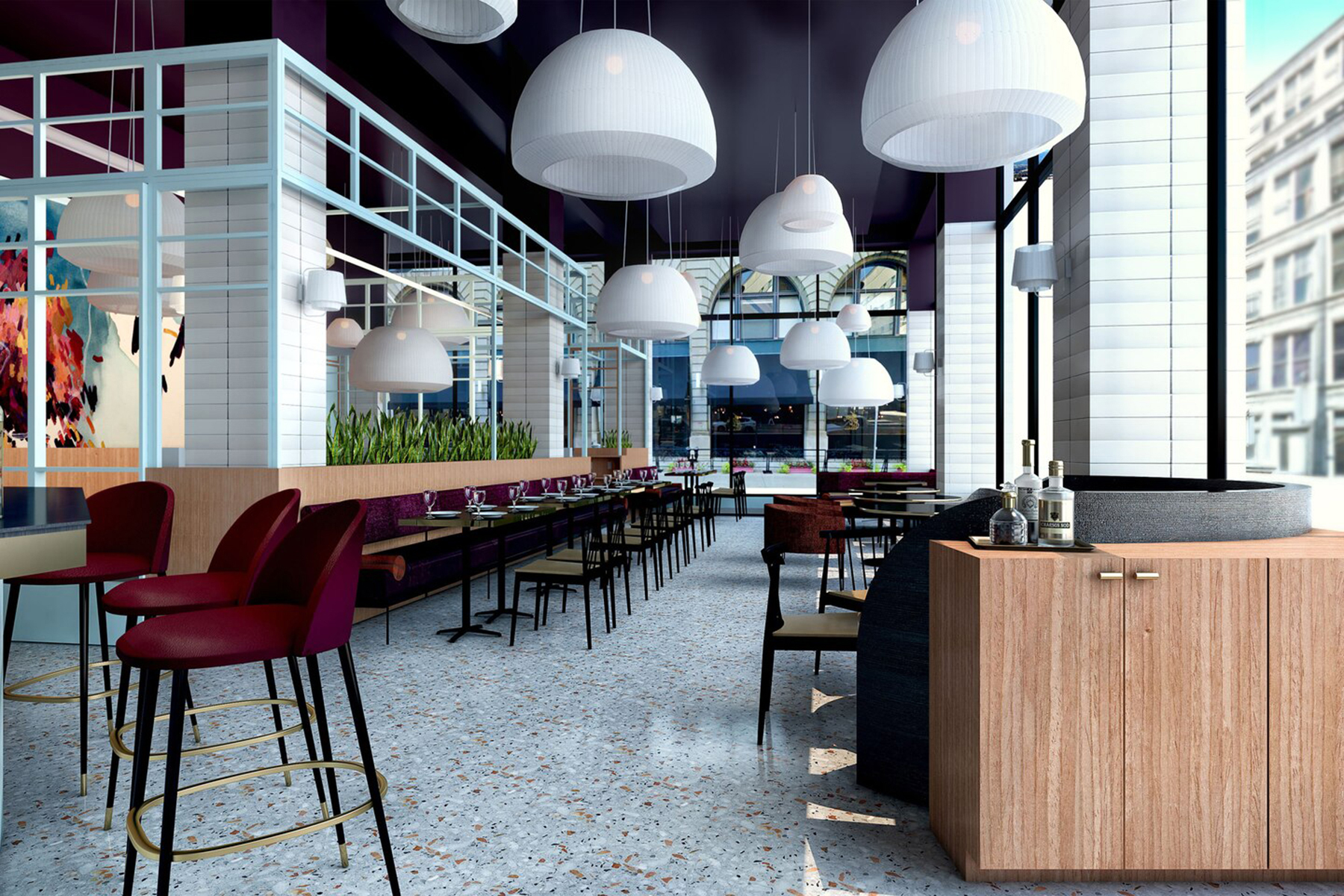 Image Courtesy: 2020 Streetsense LLC
Overview
In early 2017, Vision Hospitality Group acquired the Jeweler's Exchange building with a goal of converting the office building into a 96-key boutique hotel. The historic nine-story structure was constructed in 1915 and includes a food prep area, lobby, basement, lounge, market, fitness and business center, meeting room, in-house laundry and back-of-house support spaces.
Features
Designed to meet LEED Silver certification, energy-efficient features include LED lighting, low-flow plumbing fixtures, daylight harvesting, receptacle controls, and water-source heat pumps. This building has a 20% energy reduction compared with the ASHRAE 90.1 baseline and an indoor water use reduction of 33%.
TLC coordinated with the architect to conceal MEP elements, preserve the historic exposed ceilings, and incorporate a water-source heat pump system throughout the building.
After confirming the structural composition, TLC created new steel slings to reinforce the existing terracotta slabs for a new elevator shaft, various mechanical openings, and provided floor infill framing for the existing shafts. A new canopy structure was designed in place of a previously removed historic canopy.
In addition to engineering and LEED services, TLC is providing fundamental commissioning of the HVAC equipment and controls, domestic hot water and lighting control systems.