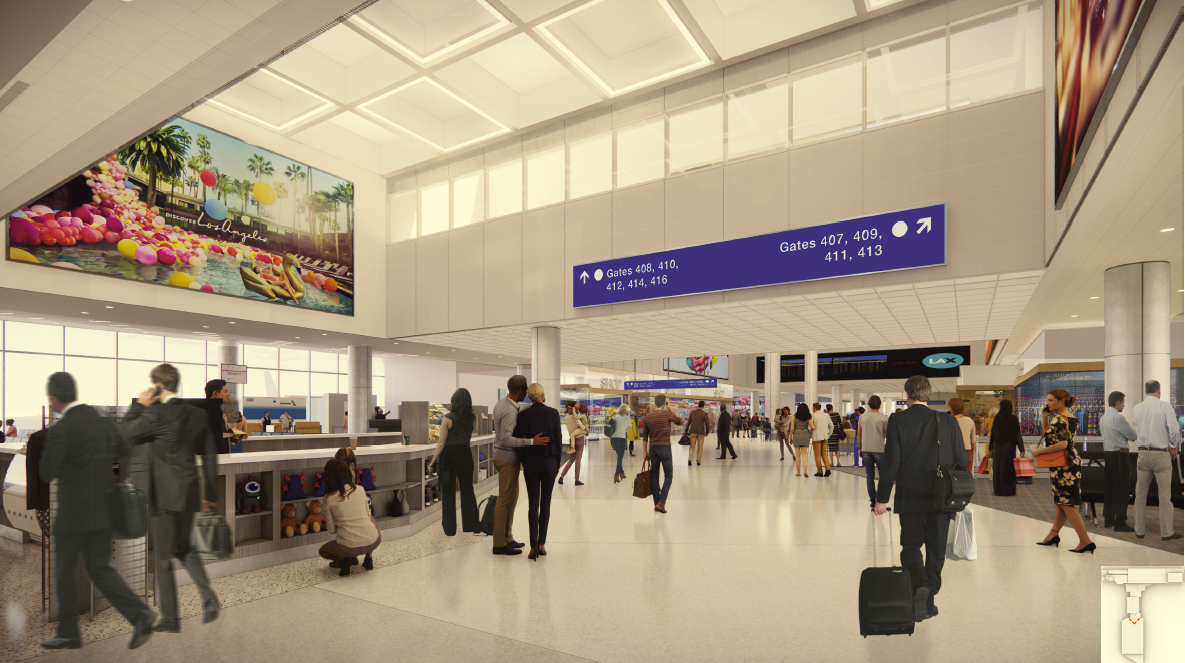 Image Courtesy: PGAL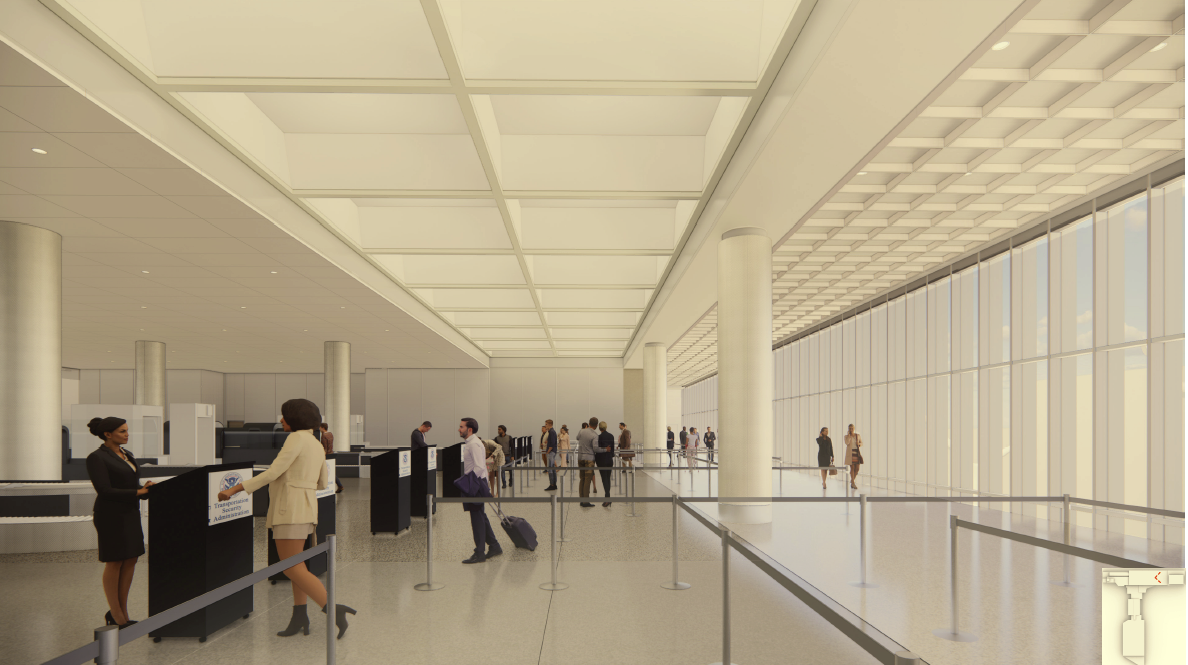 Image Courtesy: PGAL
Overview
Terminals 4 and 5, home to American Airlines, JetBlue and Spirit Airlines, is undergoing a $1.6 billion modernization that will create a centralized location for ticketing, screening and baggage claim with enhanced amenities for guests, as well as provide direct connection to the Automated People Mover (APM) train system. A new south concourse will be constructed inside Terminal 4, featuring additional space for hold rooms, concessions, restrooms and a bus gate that will serve both domestic and international traffic. Two existing aircraft gates will also be rebuilt to support U.S. Customs and Border Protection Federal Inspection Station capability. Improvements will be made to the north concourse that will increase the efficiency of passenger movements.
The 300,000-plus square foot, 30-gate complex will include a reconfigured ticket counter and check-in areas and 16 lanes for security screening with automated technology.
The project is pursuing Leadership in Energy and Environmental Design (LEED) Silver certification for the new portions of the Terminal 4 headhouse and concourse.