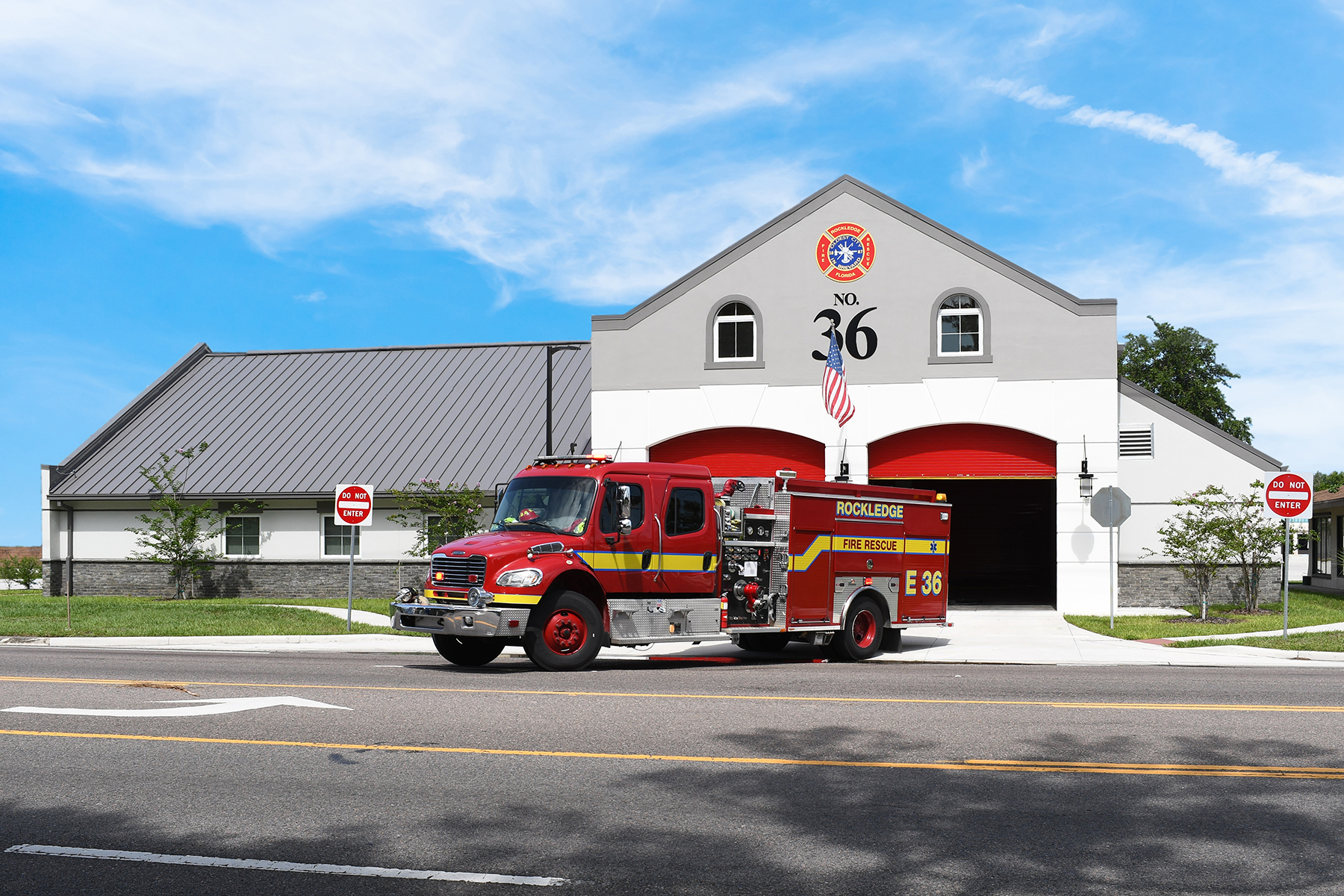 Overview
The City's Fire Station No. 36 includes a two-bay fire station with five bunk rooms, office space, agility room, full kitchen and dining area, and relaxation room. The previous fire station had been demolished due to damage sustained during Hurricane Irma in 2017.
The fire station provides state-of-the-art technology and sustainable design with natural lighting and energy-saving water heating systems and lighting systems. The structure is designed with wooden trusses and beams and to withstand 160 mph winds.
Features
The HVAC consists of standard DX split systems for the dayroom, dining, and kitchen. The bunk rooms, gym and decontamination rooms have individual thermostat control using mini-split air handlers with shared condensing units. The apparatus bay is exhaust only using AIRVAC engine exhaust removal system.
LED lighting is utilized for all light fixtures including parking areas and security zone areas. Lighting is controlled via lighting control panel, local switches, and occupancy and vacancy sensors. A backup generator is sized to handle 100% of the building load to keep the fire station operating during power outages.