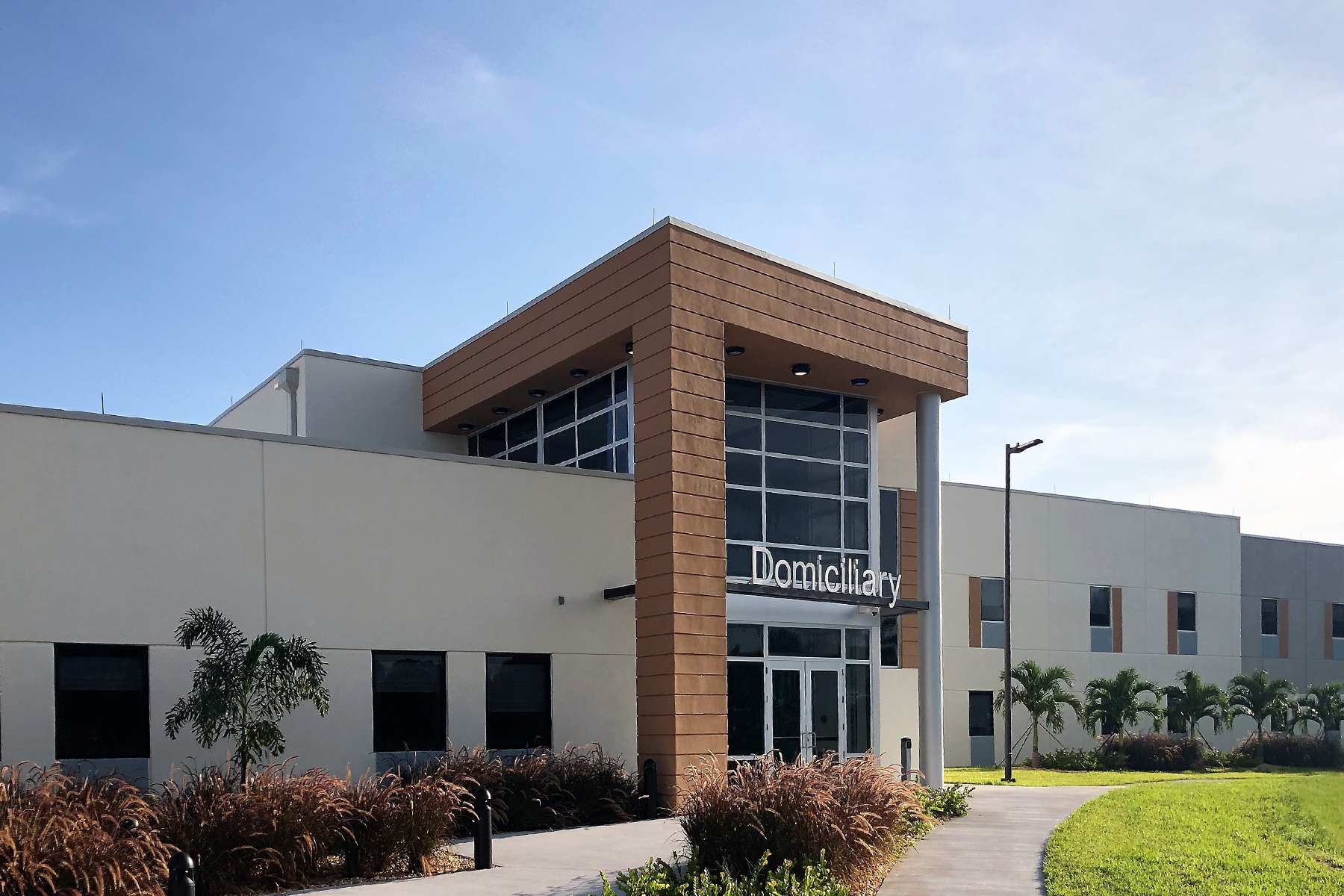 Image Courtesy: Pointer Construction
Overview
The VA's Medical Center Domiciliary provides residential treatment to Veteran's battling substance abuse, homelessness, mental health issues, and other clinical needs. The facility provides a structured home-like environment with customized treatment plans and various activities. With two-stories, each floor includes a central nurse's station and large open lounge areas. Rooms are semi-private with a complete bathroom in each room. The kitchen and family-style dining room located on the first floor includes prep areas for hot and cold meals with a buffet-style service area.
Features
The HVAC system uses a multi-zone packaged variable air volume DX cooling rooftop unit. Air handlers serve multiple zones and each temperature zone has its own VAV box to modulate the air flow. The rooftop unit is equipped with an energy recovery wheel to temper the outdoor air coming into the unit.
The VAV boxes have hot water reheat coils to prevent overcooling, control the humidity, and provide space heating when necessary. Heating hot water is produced by two LP gas-fired high efficiency condensing boilers each sized for 100% of the load located in the mechanical room. The heated water is distributed from each boiler in a variable primary configuration with each pump utilizing its own VFD to modulate the flow.
Electrical design includes LED light fixtures for energy efficiency and CAT6 cabling, multi-mode fiber and copper multi-pair cable for communications. An emergency diesel (on-site fuel source) generator serves the automatic transfer switches. The life safety, transfer switch serves egress lighting, alarm systems, and generator accessories.