In honor of International Women's Day and Pi Day, we're kicking off a new series, Piece Of PI, this month featuring an awesome woman who has dedicated years to providing clients and fellow TLCers with her wealth of experience in building rating systems. We're proud to introduce Sheryl Swartzle, Sustainability Specialist and Peak Institute Team Member!
Celebrating 16 years with TLC this month, Sheryl started her TLC career as our Deerfield Beach office manager, working closely with office leadership, including Brian Lomel, PE, LEED Fellow, WELL AP, Fitwel Ambassador, and Director of PEAK Institute. While assisting Brian with multiple federal government projects that he was managing which were pursuing LEED certification, Sheryl took on more and more of the non-engineering credits. Sheryl perfected managing the paperwork, streamlined processes, and learned to speak LEED 'reviewer-ese', while working through the at times complex processes to attaining certification. After working in TLC marketing, Sheryl fully embraced her role as a Sustainability Specialist in 2014 and has since paved the way for numerous projects engineered by TLC, as well as working directly with multiple architects and contractors, to attain LEED certifications.
"Knowing that my efforts help create a healthier workplace for TLCers and others where we are pursuing WELL certification is rewarding"
Sheryl has been the LEED godmother to many TLC projects, but Miami's 701 Brickell may be her most involved project. This 33-story, 740,000 sf landmark that was completed in 1986 and acquired by TIAA-CREF in 2002 became a poster child for sustainability, by both TIAA-CREF and JLL, the building manager. First certified in 2010 after numerous systems and building upgrades, the building earned LEED v3 GOLD recertification in 2013, again in 2018 and is once again in process of being re-certified, as is required under LEED O+M. At each step of the way, the building becomes more energy and water efficient, as well as a healthier environment for those who work there. 701 Brickell has earned sustainability awards from several organizations, including BOMA SE, BOMA National and the USGBC. Last month 701 Brickell was named by USGBC South Florida as the 2020 Innovative Project of the Year-Existing Building. Sheryl is glad to have helped guide the way to so much recognition for Nuveen (formerly TIAA-CREF) and JLL as she rolls up her sleeves for its fourth recertification.
Sheryl has also been deeply involved in pursuing WELL certification of TLC's Orlando Headquarters renovation project. With the finish line in sight, we're ready to celebrate, as TLC led the way in learning this building rating system certification and is now applying that knowledge on multiple projects.
As part of the PEAK Institute, Sheryl manages TLC's annual GreenWeek, answers LEED, WELL and Florida Green Building Coalition questions from TLC staff across the firm and maintains a great sense of humor while wrangling credits.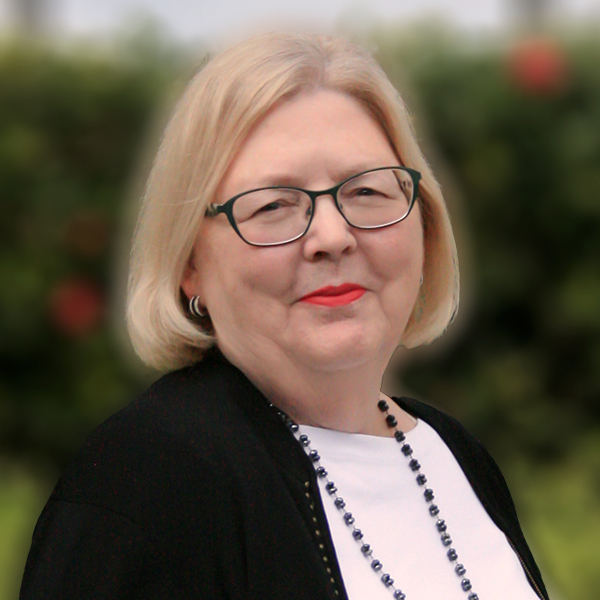 Got a building rating system question?