Situational awareness is highly valued by our public safety clients who we work with every day. Emergency Operations Centers, 9-1-1 Communications Facilities, Law Enforcement Headquarters, and Hospital Security Offices rely on accurate and real time information especially in emergency situations.
Never have agencies had to deal with the amount of information available to them today. From internal sources like radios, traffic cameras, body cameras, 9-1-1 calls, and informational databases, to external sources like media outlets, social media and the internet, the ability to get the right information in front of critical decision makers has never been more important. TLC Engineering Solutions understands these challenges and works with our clients to design technology systems and infrastructure for their critical operations facilities that is flexible, redundant, and ready for the future.
The systems we design are flexible; utilizing high speed networks to transport data, audio and video from numerous sources to any room in the facility such as command centers, emergency operations centers, dispatch centers, conference rooms and individual offices. Currently in construction, the South Sound Consolidated Public Safety Facility in Tacoma, WA will have the ability to route thirty different sources to over forty spaces utilizing a dedicated IP distribution systems with the ability to add more sources by simply adding IP encoders in the future. Dedicated multi-gigabit networks for data, audio-visual systems and security systems provide the needed bandwidth and provide additional security. Deploying network based systems also provide the ability to scale systems in the future cost effectively because expanding the number of sources or destinations simply requires the connection of an endpoint to the existing structured cabling system. We recently upgraded the Orlando Police Department Real Time Crime Center using this approach.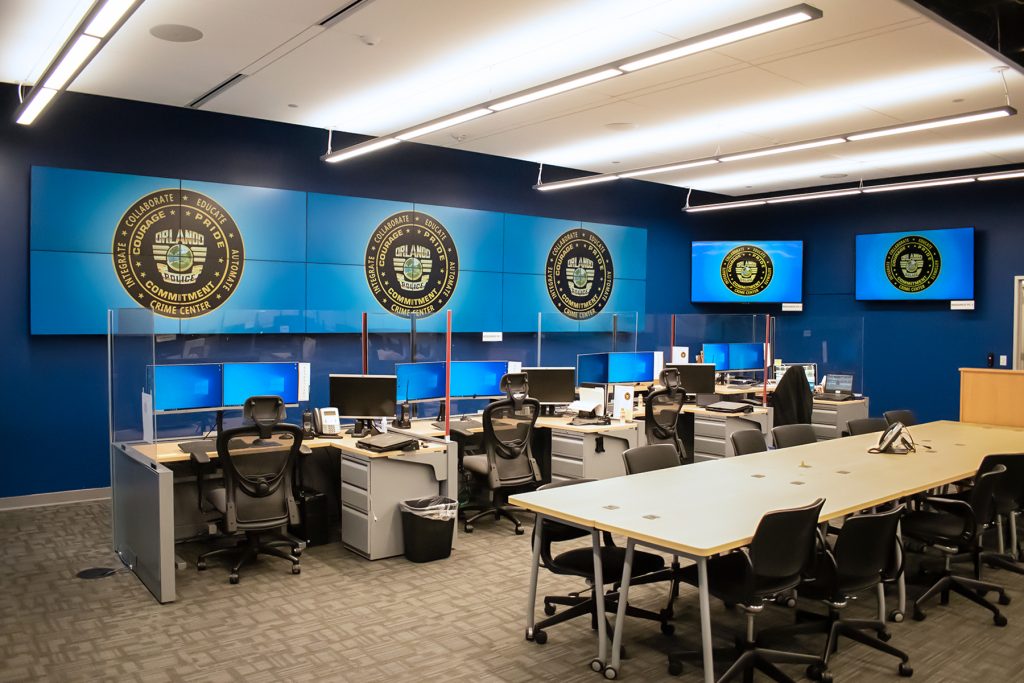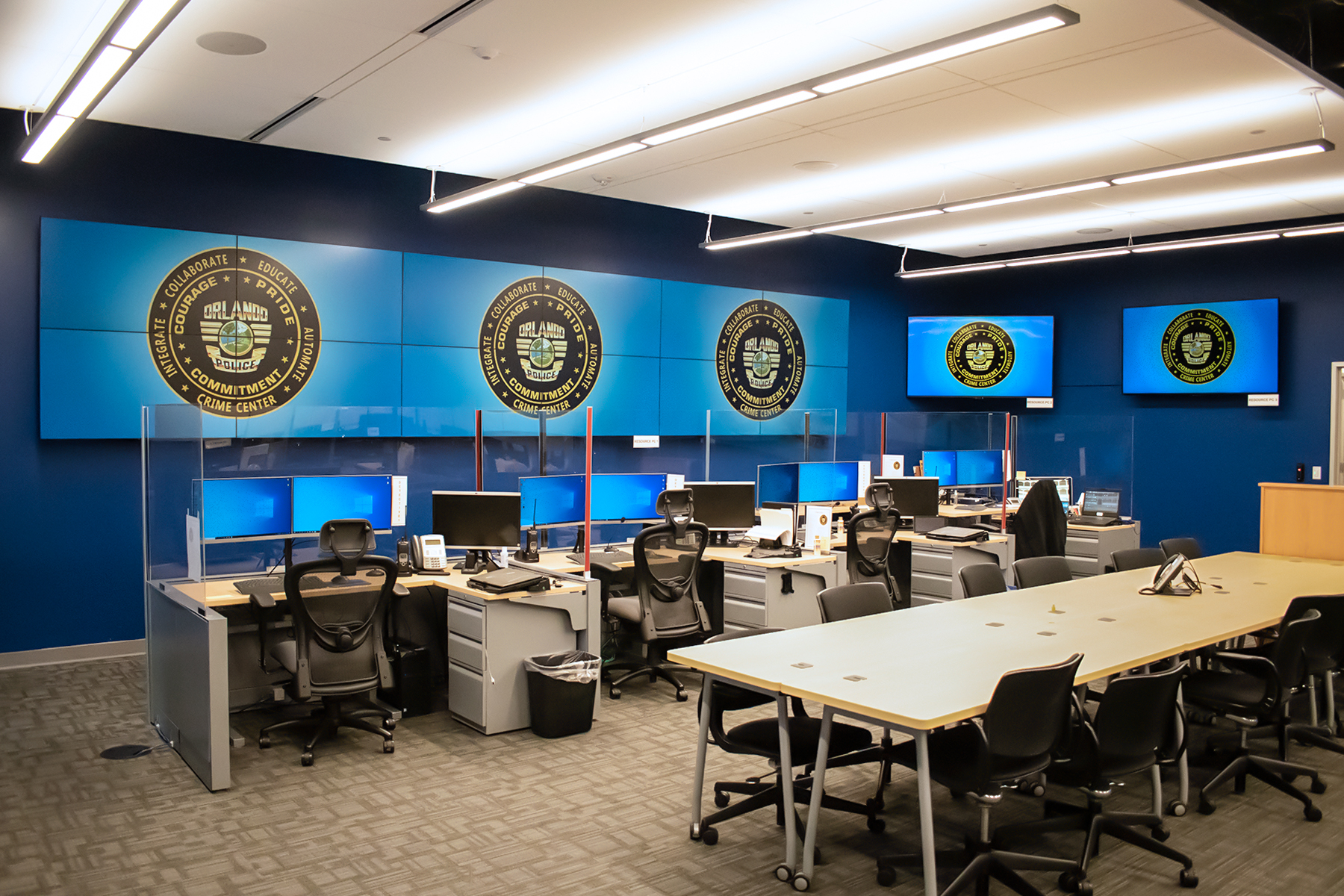 It is also important to ensure that all systems are redundant. Most facilities invest in generators, redundant chillers and UPS systems but rely on a telecommunications service provider with a single point of failure serving the facilities. It is important to ensure that truly redundant telecommunication services are provided. Additionally, internal networks should be redundant and the number of stacked switches should also be limited to increase redundancy. Testing failovers and outages should be part of the technology commissioning process.
Recently we have had some great conversations around exciting future technologies that will change the way public safety facilities operate.  Planning for 5G or Private LTE could enable future technologies requiring high speed wireless communications such as simulation training using augmented reality (AR) or virtual reality (VR) systems.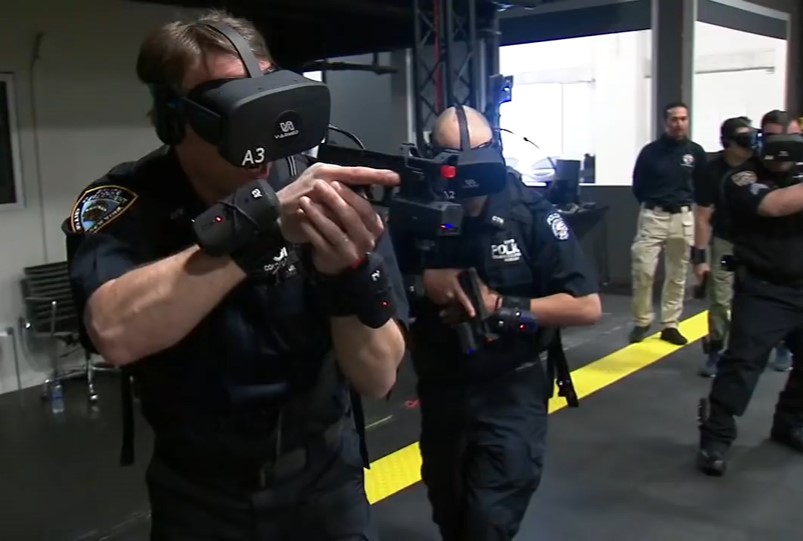 Any large open space can be converted to a training facility with the use of AR/VR and the type of training can be changed easily by loading a different digital scenario. Implementation of Artificial Intelligence in training systems will further enhance the training by adding variability to training scenarios. Artificial Intelligence (AI) will also be implemented in the future to assist in critical analysis of the abundance of information available to public safety decision makers. AI will improve response times and help ensure that critical pieces of information are not overlooked.